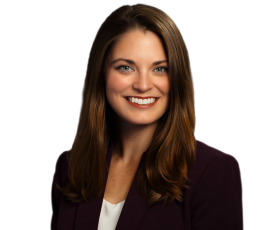 Director, Industry Communications
Sarah Shields serves as the U.S. Travel Association's director of industry communications. She leads a team responsible for developing communication strategies and messaging that informs and engages the travel industry.
Shields oversees day-to-day tactical execution, which includes digital communications and U.S. Travel event support. She also manages the programming of National Travel and Tourism Week, America's annual salute to the travel industry.
Prior to the director role, Shields served as U.S. Travel's manager of industry communications, leading video production including the Friday Check-In series. 
Before joining U.S. Travel, Shields worked for two public relations agencies, Ogilvy Washington and the District Communications Group, where she supported multi-faceted federal campaigns. Her previous clients include FEMA, the IRS, the VA and CDC.
Shields holds a bachelor's degree in history and East Asian Studies from the University of Delaware, as well as a proficiency certificate in Mandarin Chinese from Beijing Language and Culture University. 
September 01, 2020

The Let's Go There Coalition held a webinar to walk through the recently released industry toolkit with resources to participate and amplify the Let's Go There campaign beginning September 8....

View Webinar

August 06, 2020

As reopening continues, confidence builds and the emotional connection to travel returns, the Let's Go There campaign will look to incentivize Americans to book and take a trip by providing...

View Webinar

June 25, 2020

Watch for a discussion on the state of the pandemic several weeks into the reopening process, what travelers need from companies to restore their confidence and important conversations around why...

View Webinar