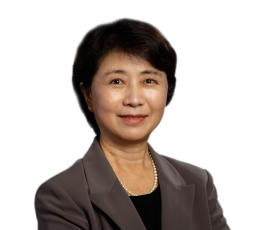 Vice President, Research and Chief Economist
Tien Tian heads the production of statistics and research for the U.S. Travel Association. She oversees all programs involving measurement of the economic impact of travel on the U.S., nationwide and by region, state, county and congressional district.
These measurements include travel expenditures, travel generated employment, payroll income and tax revenues. She oversees U.S. Travel's annual and seasonal forecast projects and is responsible for providing economic research to the organization's advocacy, public relations and membership departments.
Tian manages U.S. Travel's economic reports and client projects for travel and tourism offices of federal, state and local governments, industry associations and organizations, and travel research institutes and agencies. As a seasoned economist, she also develops U.S. Travel's procedures for conducting economic and travel-related research.
During her tenure at U.S. Travel, Tian has played a key role in building U.S. Travel's Travel Economic Impact Model (TEIM) and the national- and state-level Travel Satellite Accounts. She has also developed methodologies for estimating the impact of travel-related policies and events on the U.S. economy and has been involved in developing the new system of industry classifications.
Tian joined U.S. Travel in 1991. Prior, she taught economics for three years at her alma mater, Peking University in China. Tian received her graduate degree in economics from the University of Maryland in 1990.
All Posts
By Tien X. Tian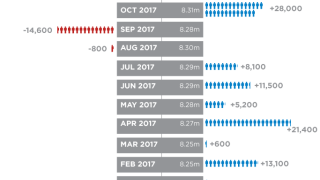 December 08, 2017
Travel employment gains begin to slow as the year comes to a close. 
Read More