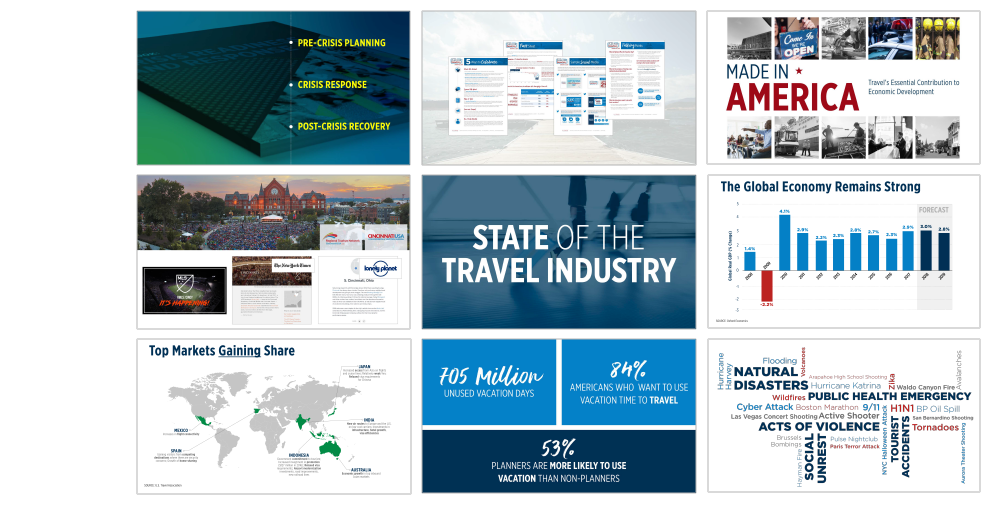 Monthly member webinar series
The Debrief—a monthly webinar series exclusively for U.S. Travel members provides you with the advocacy and tools your organization needs to stay informed. On the last Tuesday of each month, we will educate you on timely resources, insights, new tools and upcoming events, providing valuable analysis from staff experts who will cover best practices and tips for tactical application across your organization.
The Debrief: NTTW 2020 - Travel Works
Start planning for the 37th annual National Travel & Tourism Week (NTTW)! This year's theme, Travel Works, highlights all the ways that travel works for America, from trade and security to commerce and jobs. See this year's toolkit resources and get inspiration about how you can celebrate from anywhere in the U.S.
All Past Webinars