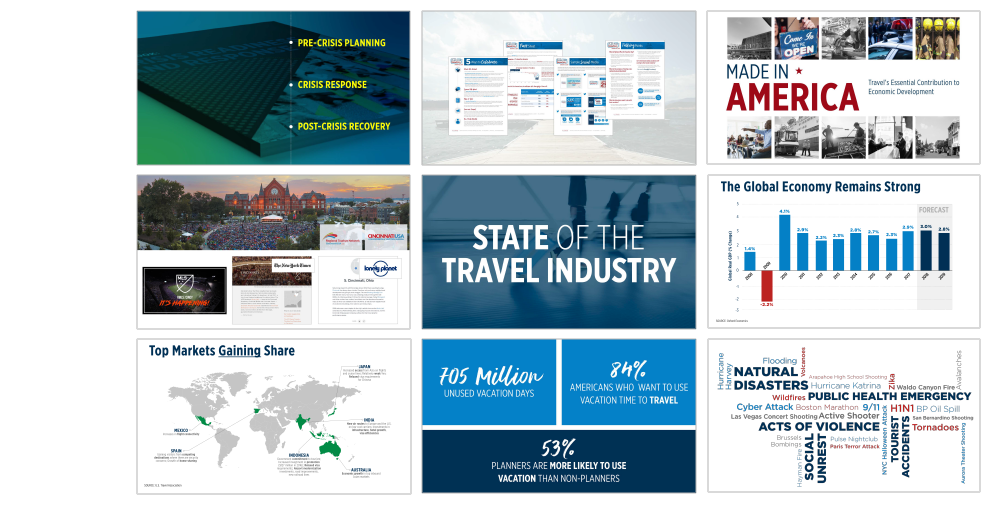 Monthly member webinar series
The Debrief—a monthly webinar series exclusively for U.S. Travel members provides you with the advocacy and tools your organization needs to stay informed. On the last Tuesday of each month, we will educate you on timely resources, insights, new tools and upcoming events, providing valuable analysis from staff experts who will cover best practices and tips for tactical application across your organization.
New Data Insights into Domestic Leisure Travel
How many days did American's leave on the table in 2018, how many days were used and how did this impact travel? The latest time off, vacation and travel planning trends will be discussed as well as the benefits, challenges and barriers to domestic travel. Join us for a webinar on Tuesday, August 13th from 2:00-2:45 p.m. ET to hear the latest trends and stats driving domestic travel.
With National Plan for Vacation Day less six months away, these updated data points will be included in updated industry toolkit including new fact sheets, talking points and social media resources.
All Past Webinars