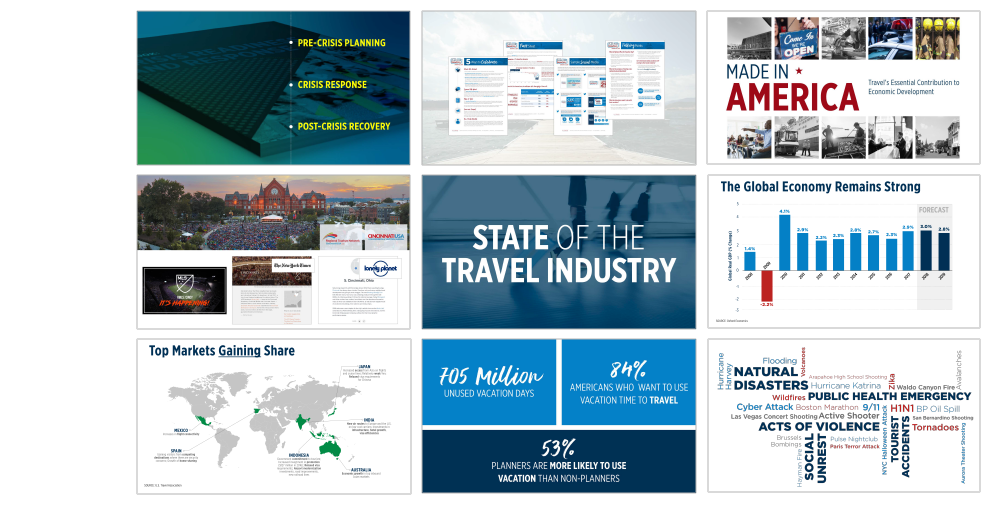 Monthly member webinar series
The Debrief—a monthly webinar series exclusively for U.S. Travel members provides you with the advocacy and tools your organization needs to stay informed. On the last Tuesday of each month, we will educate you on timely resources, insights, new tools and upcoming events, providing valuable analysis from staff experts who will cover best practices and tips for tactical application across your organization.
The Debrief: Latest Research Projections and 2018 Review
How is the overall economy and travel holding up? Learn how U.S. Travel predicts the broader economy will perform for the remainder of 2019 and early 2020 and the impact it will have on the travel industry based on the latest domestic and international forecast. David Huether, Senior Vice President of Research, will also review how the travel industry fared in 2018 including the just released National Travel and Tourism Office international inbound visitation estimates.