The Weaponization of Travel Toolkit: Dealing with a Travel Ban or Boycott in Your Destination
REPORT April 30, 2019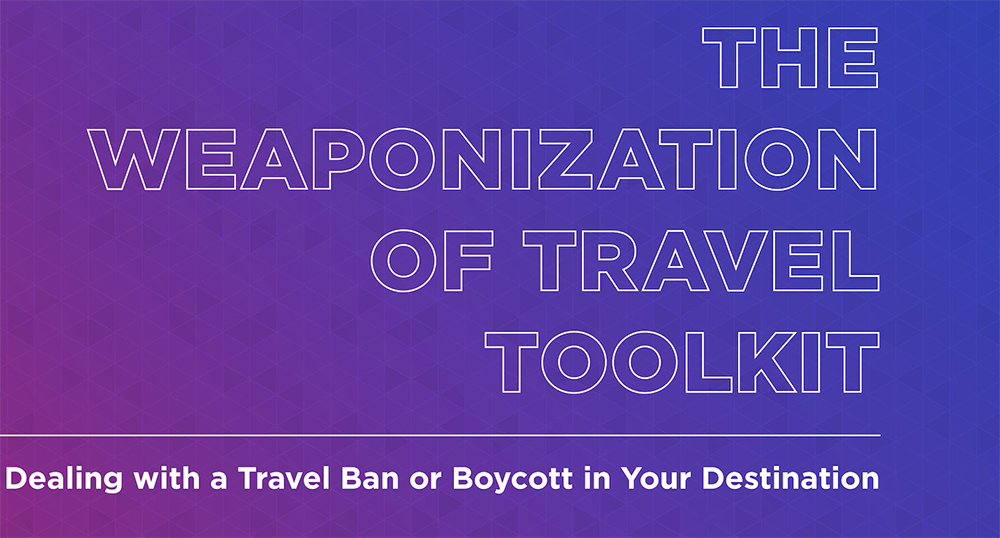 Travel bans and boycotts have become increasingly popular tools for public officials, corporate leaders and grassroots activists to undermine the passage of controversial legislation.
When a governor bans travel to your state or a corporation cancels its annual meeting due to a divisive or discriminatory policy, negative impacts can last for years. To help protect your destination from short-term financial losses and long-term hits to its reputation and sales potential, the Weaponization of Travel toolkit is designed to help destinations assess and proactively address the threat of a travel ban or boycott. 
This toolkit contains best practices, talking points, a sample tweet sheet, sample print ads and more to help your organization prepare should this issue arise in your destination.
For more information visit Meetings Mean Business.
The Weaponization of Travel Toolkit
ADDITIONAL RESEARCH