U.S. Travel's Research Trends from David Huether
ECONOMIC OVERVIEW:
November 2019
The state of the economy is mixed. While the record-long expansion has continued, the pace of economic growth has slowed. On a positive note, the labor market has remained strong, consumer confidence is elevated, wage growth has remained solid and consumer spending has continued to grow. On the other hand, business investment has stalled and exports have declined. As a result, the manufacturing sector, which is most exposed to the current weakness, is suffering. Meanwhile, the rest of the economy has continued to grow. The consensus outlook is that the expansion will continue but decelerate in the near term.
ECONOMIC SUMMARY:
As expected, the economy cooled down in the third quarter of 2019: real GDP increased by 1.9% quarter-on-quarter (q/q), seasonally adjusted annual rate (SAAR). The U.S. Commerce Department's October advance estimate was consistent with the second quarter's 2% q/q SAAR growth. "I think it's consistent with an economy that's just moving back towards trend," Michael Feroli, economist at JPMorgan, said of the growth reading. The stronger-than-expected growth rate was boosted by government and consumer spending and residential investment. Exports edged up slightly while business spending declined for the second quarter in a row. "Nonresidential business investment represented a significant drag on GDP growth in Q3," said Lydia Boussour, economist at Oxford Economics. "This is not only the worst performance since late 2015, but it's also the first back-to-back quarterly contraction of more than 1% in business investment since 2009."
Over the past four quarters, real GDP increased by 2%, which was a deceleration from prior quarters and, in fact, was the slowest four-quarter growth rate in three years (since Q3 2016).
That said, healthy consumer spending data reduced fears of a short-term recession. Economists were concerned that the slump in business investment could eventually spill over to consumer spending and significantly restrain economic growth. On the other hand, Jerome Powell, chairman of the Federal Reserve, told reporters that, "The consumer-facing companies that we talk to in our vast network of contacts report that consumers are doing well and are focused on the good jobs market and rising incomes." Consumer spending slowed to a still-healthy 2.9% rate in third quarter after surging at a 4.6% pace in the second quarter, the fastest since the fourth quarter of 2017. Inflation remained moderate in the third quarter as well: core PCE prices increased by 2.2% y/y SAAR, just over the Fed's 2% target rate. Powell noted that the Fed is no longer worried about defending against inflation, saying that "we would need to see a really significant move up in inflation that is persistent before we would consider raising rates to address inflation."
However, in order to stimulate economic activity in light of a soft business sector and anemic export growth, the Fed cut interest rates in October. The Federal Reserve explained that the Federal Open Market Committee "took this step to help keep the U.S. economy strong in the face of global developments and to provide some insurance against ongoing risks." Greg Robb of MarketWatch interpreted these rate cuts as "insurance against a recession." Powell also noted that lower "interest rates are a factor in business investment, but I don't believe they're the main factor," citing the current price uncertainty revolving around the U.S.-China trade war. While the short-term recession fears have died down, almost two in three finance officers in large cities are predicting a recession of some kind as soon as 2020. Finally, the labor market remained strong to start the fourth quarter.
Moving forward, Oxford Economics expects the annual pace of GDP growth to ease in 2020 to 1.6% annual GDP growth, slightly lower than the Fed forecast of 2% annual GDP growth in 2020. "While the economy and the policy stance may seem in a 'good place' for now, we believe the Fed's landing zone will likely shift lower next year as growth falls below potential," said Boussour. Looking at the next quarter (Q4 2019), both nowcasting models from the Atlanta and New York Fed districts predict a continued slowdown of 1% q/q SAAR growth and 0.7% q/q SAAR growth, respectively, along with subdued consumer spending.
CURRENT STATE OF THE ECONOMY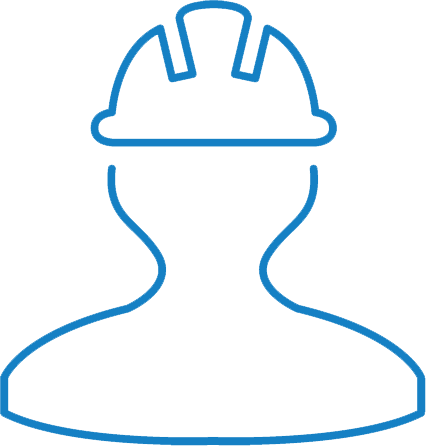 LABOR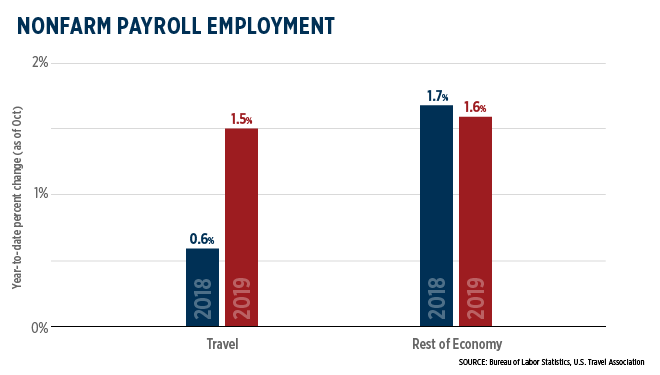 According to the most recent jobs report, employment grew by 128,000 jobs in October, a solid performance considering that a strike at General Motors plants and a decline in the federal workforce temporarily reduced payrolls by more than 50,000. Revisions from prior months added another 95,000 jobs. The unemployment rate ticked up from a 50-year low to 3.6% in October as thousands of Americans joined the labor force. Wage growth remained steady, up 3% from a year earlier. "The U.S. economy is in a good place," Federal Reserve Vice Chairman Richard Clarida said. "Growth has been supported by the continued strength of household consumption, underpinned, in turn, by a thriving labor market."
The civilian labor force remained at 61% of the population, the highest level since the end of 2008, though it was still well below the historic high of 64.7% set in April 2000.
The report and other recent data paint a picture of a job market that is weathering the storm of trade tensions and a cooling global economy. The manufacturing sector is in a slump, business investment is falling and overall economic growth has slowed this year, but consumers are still spending, employers are still hiring and fears of an imminent recession—which reached a fever pitch over the summer—have quieted for now.
"It helps reduce the concern that the slowdown was becoming more broad-based and recession risks were right around the corner," said Michael Gapen, chief United States economist for Barclays. "I think most people have a slightly more positive view of the U.S. economy now than even two or three weeks ago."
U.S. Travel economists estimated that travel jobs increased by 25,300 in October. The job increases were seen in most of the travel-related sectors. The increase in travel jobs last month marked the third consecutive monthly acceleration in travel jobs created and the largest monthly increase since January. Moreover, travel accounted for a fifth of all nonfarm jobs created in the U.S. last month, which was the single biggest monthly contribution over the past several years. Through the last 10 months, travel added 86,000 jobs to the industry, 5.1% of total non-farm job increase in the period.
A broad measure of job gains fell to its lowest level since October 2012. Just one-fifth of the economists surveyed by the National Association for Business Economics said their companies have added to their workforces in the past three months, down from one-third in July. The hiring slowdown comes as more businesses are reporting slower growth of sales and profits. Business economists also expect the economy's growth to slow in the coming year, partly because tariffs have raised prices and cut into sales for many firms. Perhaps due to concerns over a weakening economy, businesses are less likely to offer higher pay, even with unemployment at a 50-year low. Just one-third of economists said their firms had lifted pay in the past three months, down from more than half a year ago.
Economists surveyed by The Wall Street Journal were "split over whether the recent hiring slowdown reflects primarily a shortage of workers or softening demand for labor, a sign of continuing uncertainty about the outlook." The survey showed that 45% of economists blamed the slowdown on the tight labor market, while 38% said the issues was the "ebbing desire to expand payrolls." The first explanation would indicate that the expansion of the economy would continue if more workers could be brought into the labor force from the sidelines.
According to The Wall Street Journal, "The other explanation could indicate employers are becoming more cautious about hiring for a variety of reasons—perhaps because of slowing global growth or other uncertainties, or because they see weakening domestic demand for goods and services—which could portend a loss of U.S. economic momentum in the months ahead."
The Labor Department reported that nonfarm business sector labor productivity decreased 0.3% in the third quarter of 2019, the first quarterly decline in almost four years. In addition to falling business investment, uncertainty over the U.S.-China trade war and other geopolitical events, companies are hiring workers rather than investing in new equipment, technology or factories, resulting in decreased productivity. The increase in hiring is less about expansion or optimism than the fact that workers are a cheaper investment, and one that is easier to reverse should the economy go south. "If the economy improves, that's great, you've got more workers; if we do have a recession, then you have the flexibility of deciding whether you need to lay off some workers," Bernard Baumohl, chief global economist at The Economic Outlook Group. "At that point, you're treating workers as inventory."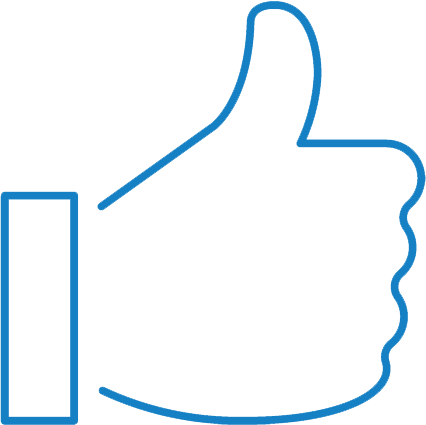 CONSUMER CONFIDENCE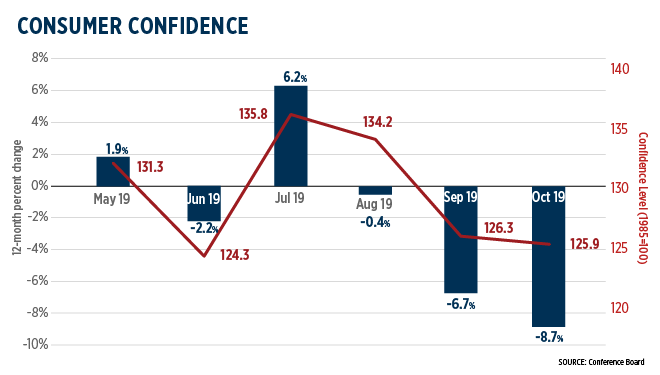 Despite a second month of declines in October, consumer confidence levels remain high and unlikely to negatively impact holiday spending. As reported by the Conference Board, the Index now stands at 125.9, down from 126.3 in September. "The Present Situation Index improved, but expectations weakened slightly as consumers expressed some concerns about business conditions and job prospects," said Lynn Franco, senior director of economic indicators at The Conference Board. "However, confidence levels remain high and there are no indications that consumers will curtail their holiday spending."
Similarly, consumers did not seem to anticipate a recession around the corner, according to Morning Consult's weekly index of consumer's expectations. The widening expansionary gap between the Index of Consumer Expectations (ICE) and Index of Current Conditions (ICC) indicates improving consumer confidence, which bodes well for retailers this holiday shopping season. A growing share of consumers expects to be better off financially 12 months from now and expects business conditions to improve as well. If consumers are right, then the ICC should increase over time as consumers' expectations are realized via higher wages.
Sentiment in the U.S. rose more than expected in November as consumers grew slightly more confident about the economy, according to preliminary University of Michigan data. The early November read on consumer sentiment rose to 95.7 from 95.5 in October. "Consumers did voice a slightly more positive outlook for the economy, which was offset by a slightly less favorable outlook for their own personal finances," said Richard Curtin, chief economist for the Surveys of Consumers. The number was nearly identical to last month's and to the average 2019 level of 95.6, according to the university.
U.S.-China trade tensions have eased lately as the two sides work to finalize a so-called "phase one" deal. The recent economic data also largely came in better than expected. A gauge for U.S. services activities topped expectations for October, while the labor market remained solid as jobs creation easily beat estimates last month. However, the trade war is still a top concern for consumers—1 in 4 of them mentioned tariffs in a negative way in early November.
Consumer Spending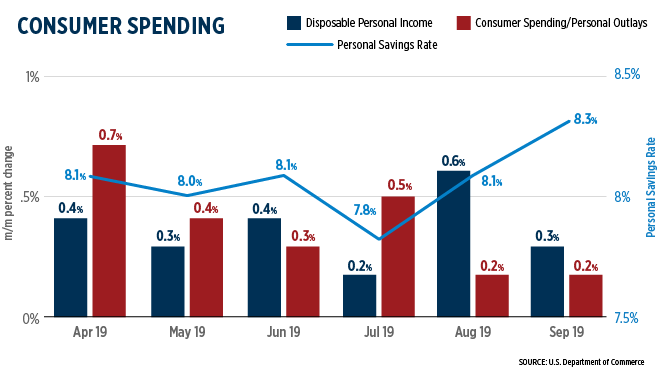 Households continued a slower rate of spending in September, according to the most recent estimates from the Commerce Department. Personal Consumption Expenditure (PCE) expanded by 0.2% for the month of September, the second consecutive month of 0.2% spending growth. "After a boost last year from U.S. tax cuts, consumer spending has slowed back to its longer term trend," noted The Wall Street Journal. Disposable personal income growth slowed down in September, increasing by 0.3% m/m compared to August's more robust 0.6% m/m increase. Still, as income growth outpaced spending growth, the personal savings rate accelerated to a relatively high level of 8.3% of national disposable personal income.
Core price levels as measured by the PCE, the Federal Reserve's preferred measure of inflation (which excludes volatile food and energy prices), decelerated in September to 1.7% y/y. Inflation has remained below the Fed's target inflation rate of 2% y/y throughout 2019, which is part of the reason why the Fed has cut interest rates three times this year. However, the Labor Department's measure of core CPI increased by 2.3% y/y in October. This was, in fact, a slight deceleration from September's 12-month reading of 2.4% m/m. Headline CPI increased at 1.8% y/y, with energy prices driving half of the monthly increase. As such, Jerome Powell, chair of the Federal Reserve, noted that he sees "a sustained expansion of economic activity, a strong labor market and inflation near our symmetric 2% objective as most likely."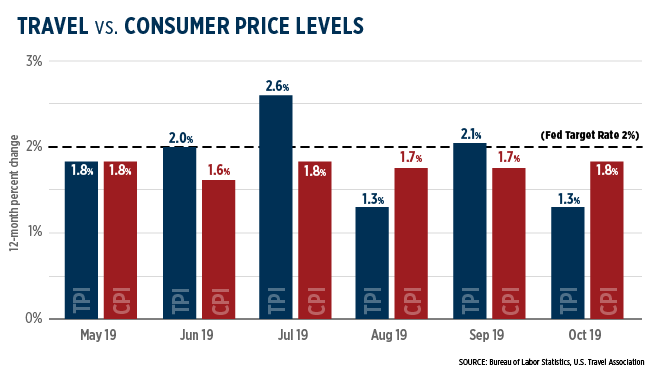 Travel prices softened in October, according to U.S. Travel's Travel Price Index (TPI). On a monthly basis, travel prices declined by -0.9%. A 3.6% surge in motor fuel prices was counterbalanced by a 4.4% decrease in lodging prices. More downward pressure on travel prices came from a 0.4% monthly decrease in airline fares. On a 12-month basis, the TPI increased 1.3% y/y compared to the CPI's 1.8% y/y. While gas prices increased dramatically compared to September's prices, they remained 7.4% below year-ago levels. Aside from motor fuel, all other component TPI categories registered relatively stable increases over the past 12 months.
Exports
The trade deficit narrowed sharply by $2.6 million to reach -$52 million in September. However, this was largely due to declines in international goods trade value: a $1.7 billion drop in exports was eclipsed by a $4.5 billion decrease in imports. "It could be a sign that the U.S. consumer is possibly curtailing spending," said Pooja Sriram, a U.S. economist at Barclays. "We haven't seen that category fall by this magnitude in a considerable time." The decline in consumer goods imports was the third largest downward correction in imports, which could also reflect the effects of the latest round of tariffs in the U.S.-China trade war. Starting September 1, the U.S. imposed 15% duties on $111 billion worth of imported tools, apparel items, footwear and electronics from China.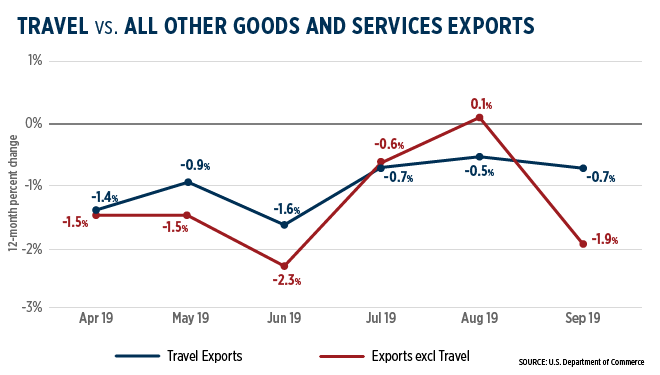 Travel trade volume increased in September. Travel exports ($20.9 billion spent in the U.S.) and travel imports ($16.2 billion spent by U.S. visitors abroad) both increased by $64 million in September. The $4.7 billion travel trade surplus was flat. International travel spending in the U.S. remained 0.7% below year-ago levels. Non-travel exports for September, however, fell by 1.9% over the same 12-month period. The $4.7 billion travel trade surplus kept the $52 billion trade deficit from getting 8.9% wider.
State of Business
Business investment and output remained soft amid the continuing fallout from the U.S.-China trade war. Durable goods orders fell by 1.1% in September. Excluding defense and aircraft orders, core capital goods orders fell by 0.5% m/m due to weak demand for motor vehicle parts, computers and electronic products. On top of that, manufacturing output also fell by 0.5% in September from a month earlier, according to the Federal Reserve's Industrial Production and Capacity Utilization report. Production at factories was in part dragged down by a strike at General Motors, but the industry also showed broad-based fragility. "The risk is that the longer the weakness in the industrial complex remains in place, the greater the risk that this diffusion takes hold across other sectors," said Gregory Daco, chief U.S. economist at Oxford Economics.
The manufacturing sector contracted for the third consecutive month, according to the Institute for Supply Management (ISM). The ISM's Manufacturing PMI survey estimated business conditions at a contractionary 48.3% in October (any reading above 50 indicates expansion). "Comments from the panel reflect an improvement from the prior month, but sentiment remains more cautious than optimistic," said Timothy Fiore, chair of the ISM Manufacturing Business Survey Committee. Comments from purchasing managers indicate continued slowdowns in production demand as well as continued pricing uncertainty due to the ongoing trade tensions between the U.S. and China. By contrast, the services sector remains expansionary, reading at 54.7%. Unlike the manufacturing survey, accommodation and food services sector respondents noted that their problems were in finding enough labor to meet demand: "labor shortage remains a major factor in the increased cost of logistics." The accommodation & food services sector and the arts, entertainment & recreation sector both noted expansion during October, while retail trade reported a decrease in business activity.
Travel and tourism business remained solid in the late summer of 2019, according to the Federal Reserve's Beige Book. The Boston Fed noted that "Cape Cod had an unexpectedly challenging summer tourist season," with a decline in overnight booking but an increase in day travel spending. Early autumn projections remained optimistic, though one contact "worried that tourism may be entering a slower pattern compared to 2017 and 2018." Travel and tourism business activity remained "modestly growing" throughout the mid-Atlantic districts and picked up in North and South Carolina "despite a temporary disruption from Hurricane Dorian evacuations." In the south, the Atlanta Fed noted that "tourism activity remained mixed, and uncertainty remained elevated since the last report." Lower tourism volumes were reported in the Chicago district and Southern California, but "local tourism" also supported a growing restaurant industry in the Pacific Northwest.
Travel Trends Index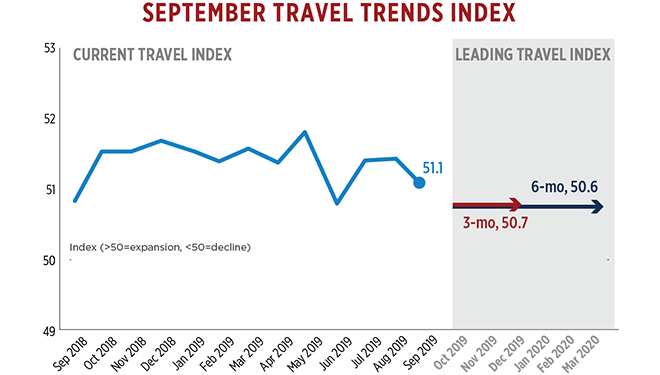 Travel to and within the United States grew by 2.2% y/y in September, according to U.S. Travel Association's latest Travel Trends Index (TTI), marking the industry's 117th straight month of growth.
But areas of concern remain. International inbound travel contracted by 0.4% in September, marking the fifth month in negative territory in 2019. The Leading Travel Index (LTI), the predictive element of the TTI, projected that inbound travel volume will decline by 0.6% over the next six months as prolonged trade tensions and the high value of the dollar continue to weigh on demand for travel to the U.S.
Once again, the bright spot of the TTI was the strength of domestic travel: the segment as a whole expanded 2.4% in September, buoyed by domestic leisure travel's 3% growth.
While vacation intentions remain elevated, there may be trouble ahead for both the business and leisure sectors of domestic travel as forward-looking bookings and search data indicate uncertainty on the horizon. The LTI projects domestic travel growth will slow to 1.4% in the coming six months.
TRAVEL INDUSTRY UPDATES
While the lodging industry is starting to see a slowdown in their metrics, travelers do not appear to be holding back on their upcoming holiday travel. Industry trends point to a decline in group booking in the latter half of 2020 and continued softening of international travel in the near term.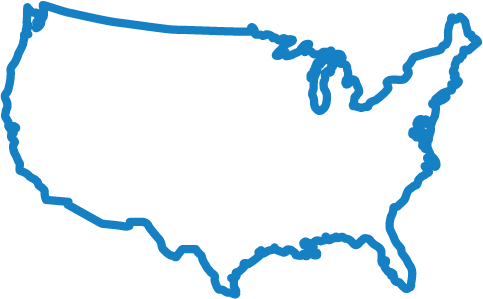 DOMESTIC TRAVEL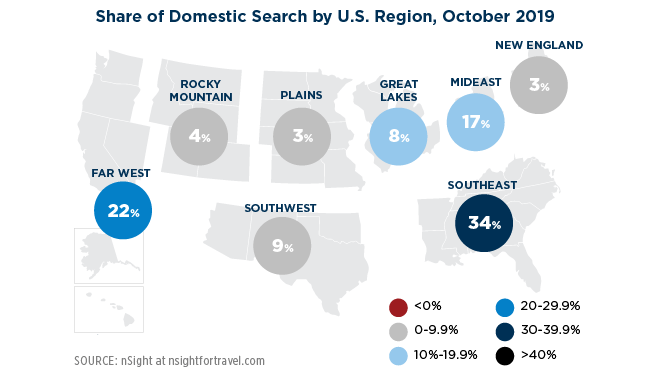 The latest U.S. Travel Barometer reported that 84% of U.S. residents searching for lodging in October searched domestically, slightly higher than the year prior. Mexico captured 2.5% of U.S. citizen's searches, followed by Canada with 2%. Year to date, the share of U.S. residents searching for domestic lodging is down slightly from 2018. On average, 82% of U.S. residents' lodging searches have been for domestic locations in 2019, down from 85% in 2018. More than half of Americans searching for lodging in the near-term searched in the southeast (34%) or the far west (22%).
The National Restaurant Association predicts that the definition of restaurant will change as off-premise sales continue to drive industry growth in its recently released Industry 2030 Report. The trade association reported that restaurant industry sales are expected to reach $1.2 trillion by 2030 with a workforce of more than 17 million. Over the next decade, technology and data will become a greater focus for restaurants as they adapt to growing consumer expectations. As off-premises traffic and sales continue to accelerate, consumers will place a heightened importance on experiential dining for on-premises occasions. Other emerging trends include that a greater proportion of meals will not be cooked at home, lending to the continued rise in delivery services, virtual restaurants, subscription services, and grab-and-go at retail locations. Lastly, nutrition and sustainability will drive menus and ingredients.
According to a newly released Influencer Report on engaging Gen Z and millennial consumers from Morning Consult, nearly three-quarters of these generations follow influencers on social media, and the majority find out about new products they are interested in from social media. Authenticity is a top reason why young people follow influencers. 40% of women follow an influencer who posts regularly about travel/lifestyle products, compared to 27% of men.
Skift's report on the State of Global Wellness highlighted that, according to the Global Wellness Institute (GWI), wellness tourism was a $639 billion global market in 2017 and 830 million wellness trips were made. According to GWI, international wellness travelers spend $1,500 per trip on average, more than double typical non-wellness international tourists. While this segment was defined very broadly to include secondary wellness activities and all related trip spending, according to Skift's Affluent Traveler Trends survey, close to 20% of affluent travelers have specifically taken a wellness trip in the last 12 months—up from 11% in 2018. Forecasts by GWI estimate that wellness tourism overall will grow an average of 7.5% per year through 2022, putting it ahead of the estimated growth rate of 6.4% for global tourism in general.
The percentage of parents planning to travel with their children has declined for three consecutive years, according to the Family Travel Association (FTA), with affordability cited as the main reason. Seven in 10 parents say they are "likely" or "very likely" to travel with their children in the next three years, according to the 2019 U.S. Family Travel Survey. But while interest in family vacations is very strong, intent to travel is down from 79% in the 2018 survey, and from 93% in the inaugural 2015 report. The survey also found that "gramping," another term for travel with family members not in your immediate family, is on the rise.
Cvent's latest Group Business Outlook report projects a shaky couple years for group booking. The company predicts that booking activity on its platform will be up at the beginning of 2020 compared to last year, but that it will soon plunge downwards. "When we consider the Outlook data together with other recent macroeconomic forecasts, we continue to expect a challenging group environment for the hospitality sector in upcoming months," said Jeffrey Emenecker, senior director of analytics at Cvent. Many industry players have cited the potential for an economic downturn, which may be part of the reason for the slowdown.
It isn't all bad, however. Cvent's data projects that group booking will start to improve toward the middle of 2021 and should remain up through the end of the year. Emenecker also highlighted some of the more positive aspects of the report, saying the findings were a "mixed bag." "Booking pace for 2020 looks flat at this point, which is a bit better than it looked 90 days ago," he said.
Skift partnered with TripActions to investigate the attitudes and opinions of business travelers and corporate travel managers on a variety of issues, including platforms and tools preferred, how problems are handled, attitudes towards loyalty programs and emerging business trends, including bleisure and the sharing economy, in the Skift State of Business Travel 2020.
New technological advances to expand the business travel ecosystem provide greater pricing, merchandising and pricing control to travel suppliers. Another trend the industry is facing is the growing demand for increased "consumerization" of the business travel experience. Digital booking and trip management tools are strongly desired to plan trips. Maximizing convenience and minimizing stress is essential for business travelers, so much so that they are willing to disregard company travel policies.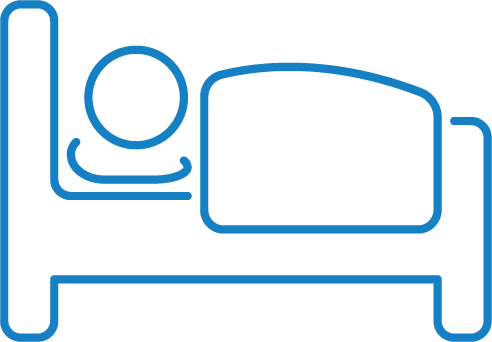 LODGING INDUSTRY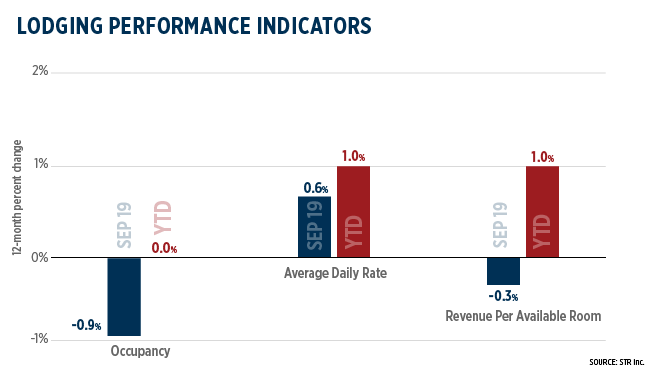 U.S. hotels recorded the second monthly revenue-per-available-room decline of 2019 in September. Even the calendar shift of Rosh Hashanah did not have a positive impact. RevPAR declined by 0.3% and average daily rate (ADR) increased 0.6%, but that was not enough to overcome the 0.9% occupancy decline.
ADR growth has been below 1% for five of nine months through September of this year, and occupancy has also declined four of nine months. The RevPAR upcycle is now in its 115th month, and 112 of those months had positive RevPAR change. The lodging industry is officially exiting the upcycle trend, but the declines are not felt across all segments or geographies. Luxury hotels continue to do well, and upper-upscale hotels continue to hold some pricing power (when group demand is good), while economy occupancy took a real hit.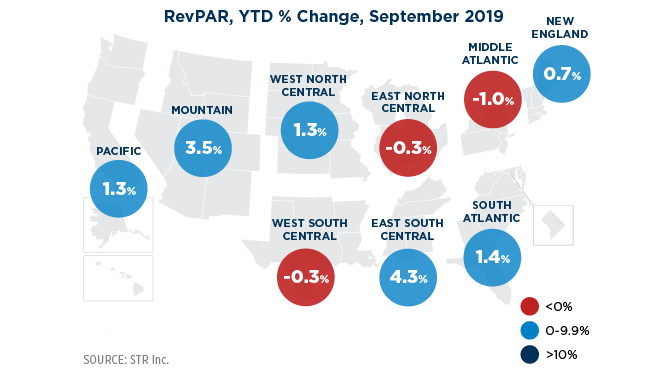 According to STR, U.S. total room revenue increased by 1.7% and room demand increased by 1.2% in September from a year ago. Unlike in the last few months, the larger markets actually did better than the nation overall. Demand increased by 2.2%, also likely benefiting from more group travel, but the 2.7% supply increase forced occupancy to decline (-0.4%) as expected. ADR increased by just 0.4%.
Many Americans value complimentary breakfast or drinks upon arrival and choose one hotel over another based on these simple offerings, according to a new report from SevenRooms, a guest management platform, found that 65% of Americans would prioritize a hotel that includes complimentary breakfast and 51% would be more inclined to book a hotel room that includes a complimentary drinks or a meal upon arrival. The report, "Checking In For F&B," also found that a hotel's food and beverage (F&B) options makes a lasting impression: nearly one in three (31%) Americans think hotels with great restaurants are more memorable than those without.
Transportation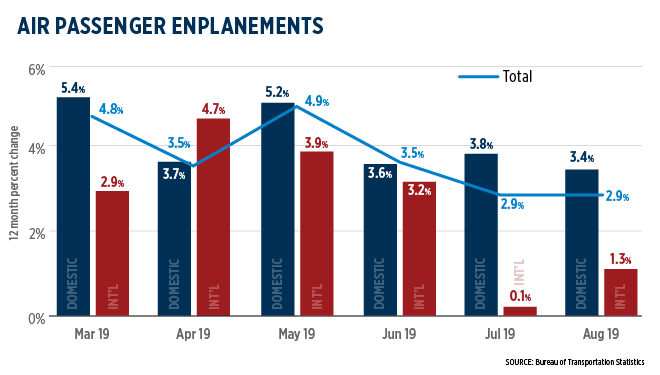 Nearly 96 million travelers boarded domestic and international flights in the U.S. airport system for August 2019, according to recently released data from the Transportation Department. The 95.9 million travelers represented a 2.9% increase in system-wide enplanements from August 2018, and currently stands as the largest recorded passenger enplanement count for the month of August. The increase in system-wide enplanements was led by a 3.4% y/y increase in domestic enplanements. Domestic enplanements accounted for over three-quarters (76%) of all enplaned passengers in August. International enplanements also increased in August, by 1.3% y/y to 23.2 million passengers boarding flights leaving the U.S.
Global international air passenger demand climbed by 3.8% compared to the same month last year, according to the International Air Transport Association (IATA). September's growth in air passenger demand (measured in revenue passenger miles [RPMs]) remained broadly unchanged from August, but capacity increased by a slower 3.3% in September. Consequently, global load factor (passenger miles over available-seat-miles) increased by 0.4 percentage points to 82% for September. "September marked the eighth consecutive month of below average demand growth. Given the environment of declining world trade activity and tariff wars, rising political and geopolitical tensions and a slowing global economy, it is difficult to see the trend reversing in the near term," said Alexandre de Juniac, IATA's Director General and CEO. North American airports performed strongest out of all world regions in terms of air passenger demand: RPMs climbed by 4.3% compared to September 2018. Capacity also rose by 1.6%, meaning load factor accelerated by 2.2 percentage points to 83%. Solid consumer spending and continued job creation is driving demand growth.
The Transportation Security Administration (TSA) expects Thanksgiving airport travel to increase by 4% to over 26.8 million holiday travelers in 2019. U.S. airlines are adding about 850 flights and 108,000 seats per day compared to the same period last year, according to Airlines for America (A4A). The busiest days are predicted to be the Wednesday before Thanksgiving Day—when the TSA expects to screen about 2.7 million people—and the Sunday after the holiday, when TSA expects to screen more than 2.8 million people.
On average, A4A expects 2.6 million visitors per day during the 12-day Thanksgiving period. In total, the trade organization expects a record 31.6 million passengers to travel aboard U.S. carriers, a 3.7% increase over last year. The Sunday after Thanksgiving, Dec. 1, is poised to be the busiest travel day ever for the U.S. airline industry, with 3.1 million passengers expected.
Over 49 million Americans will be traveling by automobile during the Thanksgiving holiday, according to AAA and INRIX. The 55 million total travelers expected by AAA will be the second-highest Thanksgiving travel volume since AAA began tracking in 2000. With 4.6% growth, air travel will experience the biggest increase in travel volume during the holiday, with 4.5 million Americans expected to fly, a substantially different estimate from TSA's 2.8 million passengers. Travel by other modes of transportation will reach 1.5 million travelers. "Strong economic fundamentals are motivating Americans to venture out this holiday in near-record numbers," said Paula Twidale, vice president of AAA Travel.
Phoenix Sky Harbor and Tampa International won top honors in The Wall Street Journal's 2019 Best Airports Ranking for large and mid-size airports, respectively. Airports were ranked by five measures of operations, such as on-time arrivals, five measures of value, such as average fare, and five measures of convenience. "It says something about the state of airports in the U.S. that the highest WSJ reader score was only a B, with Detroit Metro's score the highest among large airports. Six got C grades or lower. The average GPA: C+," the report noted. Phoenix slightly outperformed Denver, and the two New York-based large airports (Newark and JFK) fell at the bottom of the list.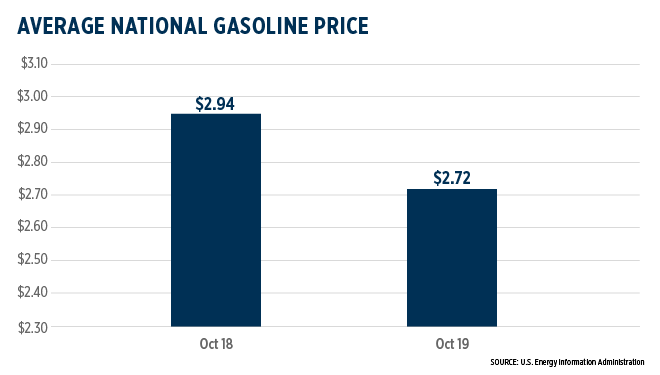 At $2.72 per gallon, October 2019's average gas price remained 11 cents lower than in October 2018, according to the Energy Information Administration. The $2.72 gallon mark was 4 cents more expensive than the average price for September 2019, consistent with the recent monthly surge in gas prices that has been pushing all consumer prices higher. "While most states are seeing more expensive gas prices on the week, the good news is that the majority of the increases were nominal at a few pennies. In fact, only five states saw jumps of a nickel or more," said Jeanette Casselano, AAA spokesperson. "Motorists are likely to see continued fluctuation at the pump but not major increases in the week ahead."
International Travel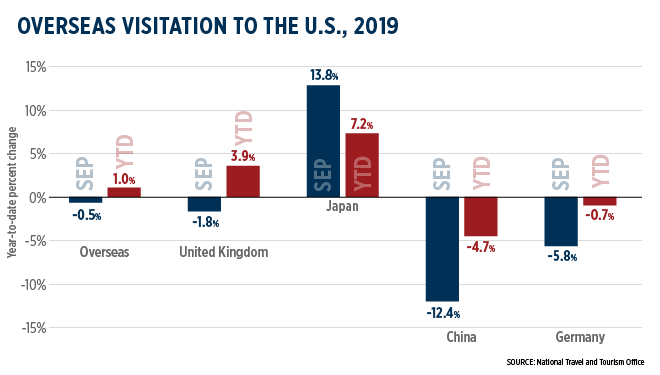 Overseas visitation to the U.S. increased by 1% through the first nine months of 2019, according to the National Travel and Tourism Office's (NTTO) most recent estimates. Just under 3.5 million overseas visitors traveled to the U.S. in September 2019, a 0.5% y/y decrease from September 2018. However, almost 30.5 million overseas visitors traveled to the U.S. year-to-date through September 2019, which is a 1% increase from the first nine months of 2018.
According to Tom Berrigan at Inbound Report, "Aside from India and Spain, and surprisingly strong numbers out of Japan, all top markets and some top regional markets had losses or only modest single-digit percentage increases versus 2018." The U.K. remained the largest overseas inbound market for 2019, with 3.6 million visitations year-to-date, an improvement of 3.9% compared to the first nine months of 2018. Japan also increased by 7.2% year-to-date, while the next four largest markets (China, South Korea, Brazil, Germany) reported declines in year-to-date visitation.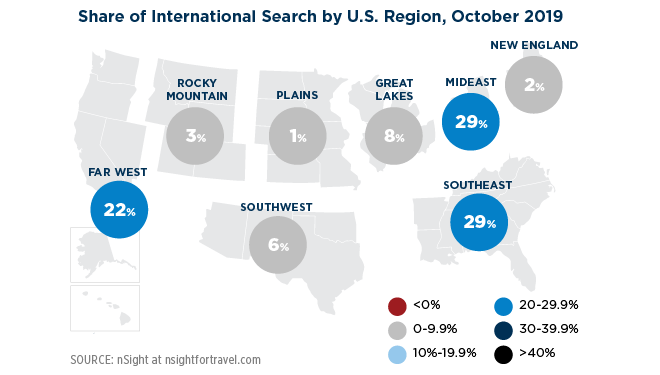 The latest U.S. Travel Barometer reported that 16% of international lodging searches in October were for destinations in the United States, slightly less than the share the U.S. captured in October 2018. Spain captured 7.9% of international searches. Year to date, travel intent for the U.K. and Germany is trending higher than it did in 2018. The U.K. captured 6.1% of international searches in October, while Germany captured 6.6%. Eight in 10 international travelers were searching for lodging in the southeast (29%), mideast (29%) and far west (22%) in October.
Brexit may cause uncertainty for U.K. outbound international travel, according to Skift's U.K. Traveler Profile. According to data from the report, more than 60% of UK residents that travel made at least one international trip. The U.S., while accounting for 5% of outbound trips from the U.K., received 10% of U.K. international traveler spending in 2018. The U.S. remains the largest overseas destination for U.K. travelers, though many tend to prefer European destinations (81% of travelers). Skift research estimates that Brexit adds a level of uncertainty: Skift expects travel volume from the U.K. to fare "between -7 percent and +3 percent" from 2019 to 2024.
U.S. Travel Updates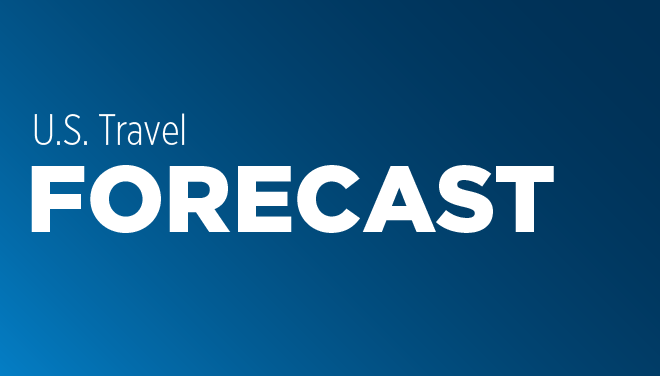 U.S. Travel released its updated travel forecast last month, which includes revised numbers from 2018 and a look ahead through 2023. Overall international arrivals are expected to increase from 80 million in 2018 to 88 million by 2023. Visitations from Canada and Mexico, which have faltered in recent years to offset moderate increases in overseas visitation, are both expected to rise.
However, while travel volume is projected to increase, the U.S. will continue to lose its share of the global travel market: U.S. market share is projected to decline from 11.7% in 2018 to just 10.4% by 2023.
Policy
Acting Secretary of Homeland Security Kevin McAleenan and Secretary of State Mike Pompeo officially designated Poland a member of the VWP on November 5. As of November 11, Polish citizens are able to apply for travel to the U.S. for up to 90 days without obtaining a visa.
We applaud this move to bring Poland into the VWP fold. Historically, the addition of a new country to the program is followed by a surge in visitation to the U.S. In the first three years of joining the VWP, the U.S can expect Polish visitation to generate an additional $702 million in spending and 4,300 American jobs.
The House Committee on Energy and Commerce, Consumer Protection and Commerce Subcommittee passed the Travel Promotion, Enhancement and Modernization Act (H.R. 3851) on November 14 by a voice vote. This is a major step in moving the bill forward and securing Brand USA's long-term reauthorization this year. A full committee markup is scheduled to take place this week.
Please click here to learn more about Brand USA's path forward.
CALL TO ACTION: If you have not yet done so, we urgently request that you reach out to your members of Congress (U.S. House representative and U.S. senators) and ask them to encourage their chamber's leadership to include Brand USA in must-pass legislation this year. There could be a vote on this crucial bill in the next two weeks, so it is imperative that we work quickly.
We strongly encourage you to cascade this request to your membership or employee base. Please click here to send an "Action Alert" and click here to view U.S. Travel's Brand USA renewal toolkit. If you would like help in crafting a message or need background material, please feel free to reach out directly:vbarnes@ustravel.org.