Destination Capitol Hill
Washington District of Columbia
Image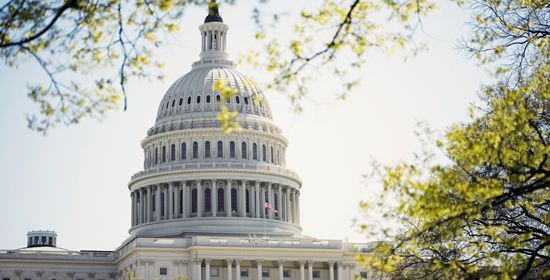 ⏎ Back to Destination Capitol Hill
TRAVEL CHAMPION AWARDS
Honoring Outstanding Leadership in Congress
The Travel Champion Award is an annual honor presented to Members of Congress and Executive Branch officials for exhibiting outstanding leadership by enacting policies that spur increased travel to and within the United States.
Awardees must demonstrate a track record of advancing a policy agenda that promotes travel's ability to create jobs and stimulate economic growth, as well as serve as a public spokesperson to further educate policymakers and government officials alike to raise the profile of travel nationally and in local communities.
If you have questions, please email Nicole Porter, Vice President, Political Affairs.
Past Honorees
| | | |
| --- | --- | --- |
| 2023 | Sen. Jacky Rosen (D-Nevada) | U.S. Senate |
| 2023 | Sen. Dan Sullivan (R-Alaska) | U.S. Senate |
| 2023 | Sec. Gina Raimondo | U.S. Department of Commerce |
| 2022 | Sen. Roy Blunt (R-Missouri) | U.S. Senate |
| 2022 | Sen. Amy Klobuchar (D-Minnesota) | U.S. Senate |
| 2022 | Rep. Darin LaHood (R-Illinois) | U.S. House of Representatives |
| 2019 | Sen. Catherine Cortez Masto (D-Nevada) | U.S. Senate |
| 2019 | Rep. Peter DeFazio (D-Oregon) | U.S. House of Representatives |
| 2019 | Sen. Rob Portman (R-Ohio) | U.S. Senate |
| 2019 | Rep. Tom Rice (R-South Carolina) | U.S. House of Representatives |
| 2019 | Acting Under Sec. Manisha Singh | U.S. Department of State |
| 2018 | Sen. Susan Collins (R-Maine) | U.S. Senate |
| 2018 | Sen. Mazie Hirono (D-Hawai'i) | U.S. Senate |
| 2018 | Rep. Jared Huffman (D-California) | U.S. House of Representatives |
| 2018 | Rep. David Kustoff (R-Tennessee) | U.S. House of Representatives |
| 2017 | Sen. Cory Gardner (R-Colorado) | U.S. Senate |
| 2017 | Sen. Bill Nelson (D-Florida) | U.S. Senate |
| 2017 | Rep. Thomas Massie (R-Kentucky) | U.S. House of Representatives |
| 2017 | Rep. Judy Chu (D-California) | U.S. House of Representatives |
| 2016 | Sen. Dean Heller (R-Nevada) | U.S. Senate |
| 2016 | Sen. Brian Schatz (D-Hawai'i) | U.S. Senate |
| 2016 | Rep. David Jolly (R-Florida) | U.S. House of Representatives |
| 2016 | Rep. Dina Titus (D-Nevada) | U.S. House of Representatives |
| 2015 | Sec. Penny Pritzker | U.S. Department of Commerce |
| 2015 | Sen. John Thune (R-South Dakota) | U.S. Senate |
| 2015 | Sen. Amy Klobuchar (D-Minnesota) | U.S. Senate |
| 2015 | Rep. Gus Bilirakis (R-Florida) | U.S. House of Representatives |
| 2015 | Rep. Mike Quigley (D-Illinois) | U.S. House of Representatives |
| 2014 | Sen. Mark Begich (D-Alaska) | U.S. Senate |
| 2014 | Sen. Roy Blunt (R-Missouri) | U.S. Senate |
| 2014 | Rep. Sam Farr (D-California) | U.S. House of Representatives |
| 2014 | Rep. Joe Heck (R-Nevada) | U.S. House of Representatives |

---
CONTACT US
DCH Registrar
---