Why U.S. Travel is a Smart Investment | Levels of Membership
U.S. Travel provides resources to our members focused on the critical priorities to fuel the growth of the travel industry.
WHY U.S. TRAVEL IS A SMART INVESTMENT?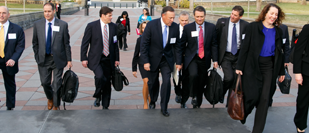 Power of Travel. Power of One.
Joining the U.S. Travel Association will provide you with access to the most diverse network of travel organizations available, with more than 1,100 members across all segments of the industry, and every U.S. state.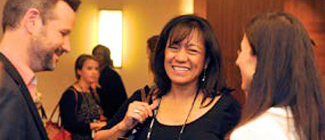 Make The Connection
Members are provided information needed to stay informed of the policies that impact, influence and grow our industry and stay connected with federal and local leaders and legislators.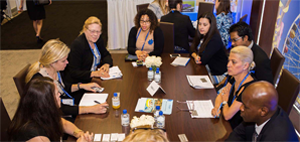 Network, Promote And Drive Business
U.S. Travel provides value through core programs and signature events that increase business opportunities, develop professional skills, provide year round networking and connections to fellow travel professionals.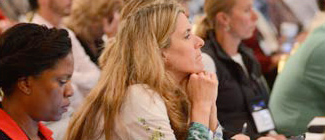 Stay Informed
U.S. Travel is the authoritative leader in travel research. You will receive valuable data, trends and insights to assist you in strategically planning your marketing efforts, efficiently spend your travel promotional funds and make better educated business decisions.
---
LEVELS OF MEMBERSHIP
Explore the following membership levels and discover the many advantages of belonging to our influential organization.
Chairman's Circle
U.S. Travel's highest member level, affording organizations a full suite of benefits, including:
Exclusive access and engagement with legislative officials
A seat on CEO-level Roundtables (qualifying organizations)
Seat on the U.S. Travel Board
Seat on Communications Advisory Group, Research Advisory Committee, Sustainable Travel Coalition, and Meetings Mean Business Coalition
Premium access to research and insights
Council membership when applicable
All educational opportunities and signature event discounts
Board Circle
U.S. Travel's leading member level that includes:
Seat on U.S. Travel Board
Access to premium advocacy engagement
Seat on the Sustainable Travel Coalition and Meetings Mean Business Coalition
All educational opportunities and signature event discounts
Premium access to research and insights
Council membership when applicable
Association Board Circle (Associations Only)
Seat on U.S. Travel Board
Seat on the Sustainable Travel Coalition and Meetings Mean Business Coalition
Access to premium advocacy engagement
All education opportunities and signature events discounts
Premium access to research and insights
Sustaining Membership
Strategic advocacy engagement
Educational opportunities and signature event discounts
Access to research and insights
Council membership when applicable
Pillar Membership
Limited advocacy engagement
Educational opportunities and signature event discounts
Access to research and insights
Council membership when applicable
KEY RESOURCES
---
CONTACT US
Member Services
Judith Harris

Vice President, Member Services
---