U.S. Travel is focused on providing resources to our members focused on the critical priorities to fuel the growth of the travel industry.
WHY U.S. TRAVEL IS A SMART INVESTMENT?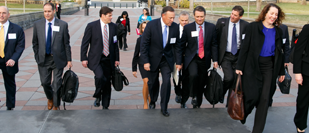 Unite as One Industry, One Voice
U.S. Travel works every day to protect the interests of the U.S. travel industry. U.S. Travel represents members through a coordinated, cohesive strategy to communicate our industry's concerns and priorities to elected and appointed federal officials.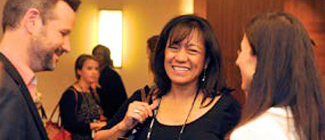 Make The Connection
U.S. Travel membership is about much more than reduced registration fees for educational programs or discounted access to the latest travel research. It is about making important connections that can help your business and strengthen our entire industry.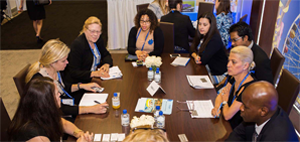 Network, Promote And Drive Business
U.S. Travel provides value through core programs and signature events that increase business opportunities, develop professional skills, provide year round networking and connections to fellow travel professionals.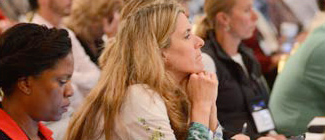 Stay Informed
U.S. Travel is the authoritative leader in travel research. Our statistical data, published articles, and economic impact studies can influence important travel industry policies, assist you in strategically planning your marketing efforts, efficiently spend your travel promotional funds and make better educated business decisions.
LEVELS OF MEMBERSHIP

Chairman's Circle
U.S. Travel's highest member level with premier perks including exclusive access to:
CEO Roundtable ($1B plus corporations/CVB CEOs only)
Chairman's Circle Honors
Board of Directors representative
Brand recognition at U.S. Travel events
Complimentary access to select events
Complimentary access to U.S. Travel Research and so much more

Board Circle
U.S. Travel's leading member level for allied corporations with premier perks including:
Board of Directors representative
Complimentary access to select events
Brand recognition at U.S. Travel events
Complimentary access to U.S. Travel Research and so much more

Association Board Circle
U.S. Travel's leading member level for associations with premier perks including:
Board of Directors representative
Complimentary access to select events
Participation in montly washington representative meetings
Participation in Advocacy Council
Complimentary access to U.S. Travel research and much more

Regular Member
U.S. Travel's key member level with access to:
Discounts on event registrations and research publications
Targeted educational opportunities and events
An abundance of networking opportunities
U.S. Travel Outlook, forecasts, and economic data