Meetings Mean Business is an industry-wide coalition working to showcase the undeniable value that business meetings, trade shows, incentive travel, exhibitions, conferences and conventions bring to people, businesses and communities.
By rallying industry advocates, working with stakeholders, conducting original research, engaging with outside voices and more, the coalition brings the industry together to emphasize its importance. Comprised of over 70 members, the coalition unites the meetings industry with one strong and powerful voice.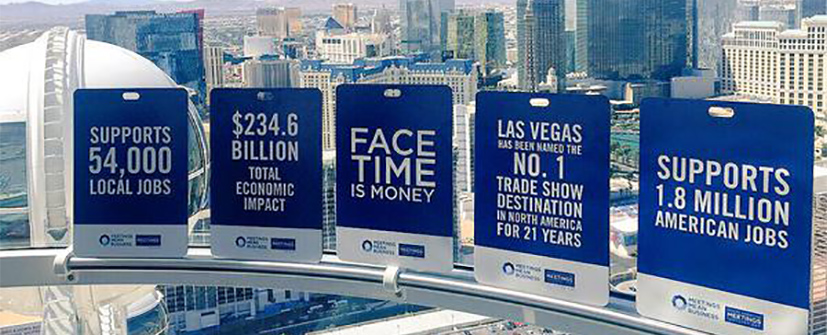 GMID 2021: We look forward to coming together this year on April 8, 2021 in all settings to demonstrate the unwavering value of our industry with leaders in business, government and the media. Showcasing our industry's value has never been more important, particularly at the state and local levels. Please click here for more details. 
Meetings Means Business Coalition Leadership
Co-Chairs
Fred Dixon
President and CEO, NYC & Company
Michael Massari
Chief Sales Officer, Caesars Entertainment
Quick Facts
$2.65

T

Economic impact generated by global business meetings and events in 2017

$9.50

New revenue generated for every dollar invested in business travel.

$1.60

Additional amount generated for every dollar spent on face-to-face meetings.