Reignite In-person Meetings and Events
It's time to get back to business, face-to-face.
Image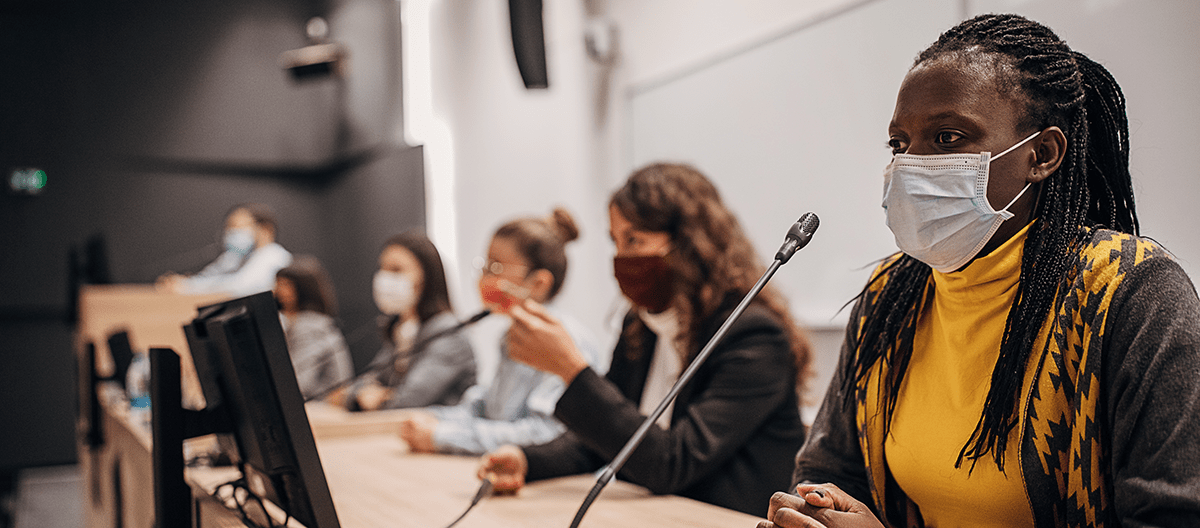 A return to a thriving travel industry—and American economy—is dependent on the return of business travel, meetings and events.
Why it matters: Total direct travel spending recovered to 75% of 2019 levels in 2021. However, total business travel remained at just 53% of 2019 levels in 2021—and group meetings and events were at a meager 36% of 2019 levels.
But a return to a thriving travel industry—and American economy—is dependent on the swift return of business travel and open international travel market. 
Our research shows that over half of large-company executives agree that reducing business travel will lead to long-term losses.
However, findings from the Q2 Business Travel Tracker revealed that more than two-thirds of executives expect their company will spend less on business travel over the next six months compared to the same period in 2019. 
The reality: While there is a positive outlook for business travel in Q3, there are headwinds on the horizon that threaten growth and half of companies still have policies in place restricting business travel. In the coming quarters, companies will make travel decisions in as business environment that is adjusting to increased interest rates and high inflation, as well as labor shortages and supply chain challenges.  
It is critical that companies prioritize a return to normal business travel operations, as we know that face-to-face meetings deliver additional benefits for both the employee and employer.
---
Business travel and professional meetings and events are critical to the full recovery of not only travel, but also the U.S. economy as a whole. For current metrics on business travel and more, see our monthly data report and our quarterly Business Travel Tracker.
SHOW LESS
SHOW MORE
---
RECOMMENDATIONS

Congress should extend the meals deduction for business purposes and expand to enable the deductibility of entertainment business expenses

Congress should enact event cancellation insurance/pandemic risk insurance

Federal government should play a role in drawing large, international meetings and events to the U.S. to spur business travel and increase global competitiveness
KEY RESOURCES
KEY RESOURCE LINKS
---
CONTACT US
U.S. Travel
For more information about this Issue, please contact us at:
---
Getting Back to Business
The Mid-Point to 2019 Levels