Reignite In-person Meetings and Events
It's time to get back to business.
Image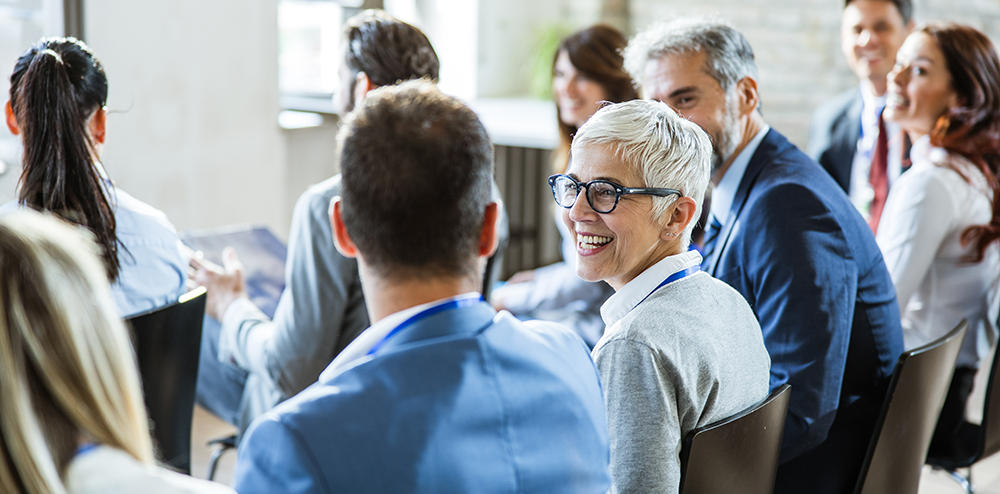 A return to a thriving travel industry—and American economy—is dependent on the full return of business travel, meetings and events.
Business travel, meetings and events produce significant economic contributions to destinations and host communities around the country in the form of travel spending, job creation and tax revenue.
Why it matters: Despite making up 20% of total trip volume, business travelers account for 40-60% of lodging and air revenue—underscoring the essential role of this critical segment to boost travel and grow our economy.
In 2022, total business travel generated $255 billion in travel spending and supported 1.3 million jobs.
Transient business travelers generated nearly $160 billion in spending in 2022. As a result of many employees returning to the office and healthy corporate profits, transient business recovered to 88% of 2019 levels in 2022.
Group travel, while slower to recover, has made progress as a result of reduced restrictions, rescheduled postponed events and pent-up demand for face-to-face interactions. In 2022, group travel generated nearly $100 billion in spending and has recovered to 77% of 2019 levels.
On the horizon: With a mild recession likely in the coming months, many companies are expected to tighten spending amid a challenging economic environment.
Despite the fact more than eight in 10 executives agree that business travel is essential to company operations, findings from the Q1 Business Travel Tracker revealed that more than two-thirds (70%) expect business travel spending in the next six months for all types of business travel to be less than last year.
Some good news: The FY23 omnibus bill, passed in December 2022, authorized the establishment of an Assistant Secretary of Travel and Tourism—a presidentially appointed, U.S. Senate confirmed position that will work to increase international business travel by facilitating large conventions, sporting events and meetings held in the U.S.
To accelerate our industry's full recovery, businesses must get back to business in-person. The Biden administration recently issued new guidance for federal employees to return to in-person work—a positive step toward returning the country's largest employer to the office and engaging with the private sector.
---
Business travel and professional meetings and events are critical to the full recovery of not only travel, but also the U.S. economy. For current metrics on business travel and more, see The Latest Travel Monthly Data Report and our quarterly consumer insights.
SHOW LESS
SHOW MORE
---
RECOMMENDATIONS

End remote work privileges for the federal workforce (as proposed in HR.139) to encourage Federal workers to return to in-person meetings and travel

Allocate $3.5 million in FY2024 appropriations to fully fund the new Assistant Secretary of Commerce for Travel and Tourism—a position that will help U.S. cities and counties compete for large international meetings and events

The U.S. Department of State should take steps to greatly reduce visitor visa interview wait times to facilitate more international business travel
KEY RESOURCES
KEY RESOURCE LINKS
---
CONTACT US
U.S. Travel
For more information about this Issue, please contact us at:
---
Getting Back to Business
The Mid-Point to 2019 Levels