Travel Forecast
FORECAST July 05, 2022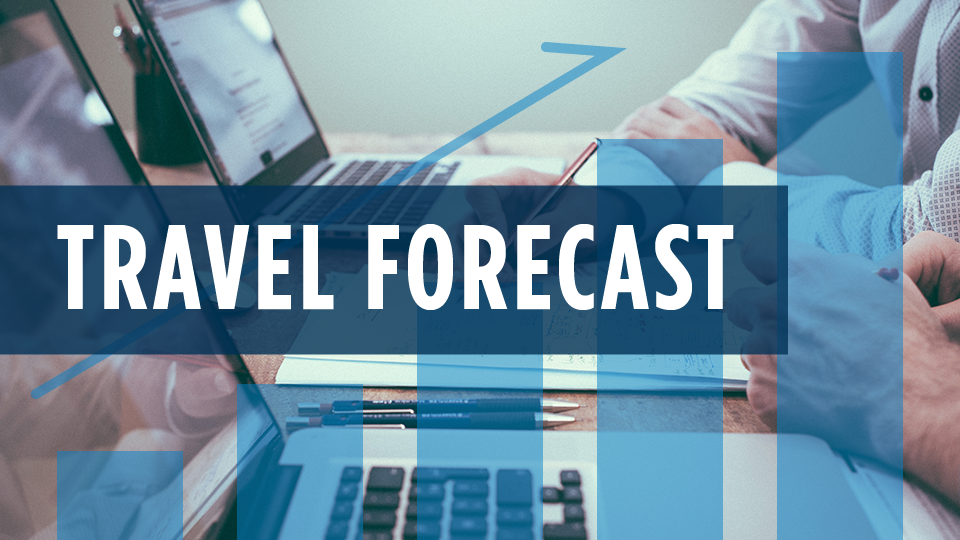 Driven by Tourism Economics' travel forecasting model, the latest U.S. Travel Forecast projects that travel will remain resilient, despite high inflation and an overall decline in consumer sentiment.
Domestic leisure travel spending has already surpassed pre-pandemic levels, even when adjusted for inflation—though it is projected to remain $46 billion below where it should have been in 2022 if not for the pandemic.
Domestic business travel is finally picking up and volume is expected to reach 81% of pre-pandemic levels in 2022 and 96% in 2023. Nevertheless, spending, when adjusted for inflation, will not fully recover to pre-pandemic levels within the range of the forecast. 
International inbound travel is making a big comeback, aided by the recent drop of pre-departure testing. It is projected to grow rapidly through the rest of 2022, and then grow at a slower pace in 2023-2026. A full recovery to pre-pandemic levels (volume and spending) is not expected until 2025.
To complement the travel forecast table, U.S. Travel has released an accompanying background report, now in a slide deck format, which provides context to the latest projections. This document, which appears on the right under "downloads", is available exclusively to U.S. Travel members.
Summer Forecast Report, 2022
---