IPW, America's leading international inbound travel trade show, will take place May 30-June 3 in Las Vegas.
While IPW 2020 is still a few months away, U.S. Travel already has Las Vegas on our minds.
IPW is always a great success thanks to the efforts of host cities, exhibitors, buyers and members of the media, but we are constantly looking for ways to improve and evolve the show. U.S. Travel convened an IPW task force to examine the future of the event in an effort to keep IPW relevant and ensure its place as the must-attend U.S.-inbound marketplace for years to come. Based on dozens of in-depth interviews and focus group discussions with exhibitors, buyers and media stakeholders, we're excited to announce the following enhancements to the IPW 2020 program. 
Image

IPW Focus
Our first-ever "IPW Focus" educational program provides a free value add-on for international and domestic delegates to gain a broader understanding of the U.S. travel industry. Open to everyone at IPW, delegates will have the option to participate in educational sessions on an array of topics from technology and innovation to research and insights, presented by thought leaders and innovators from around the industry and beyond.
These educational sessions are offered at no charge and open to all attendees as individual schedules permit.
Image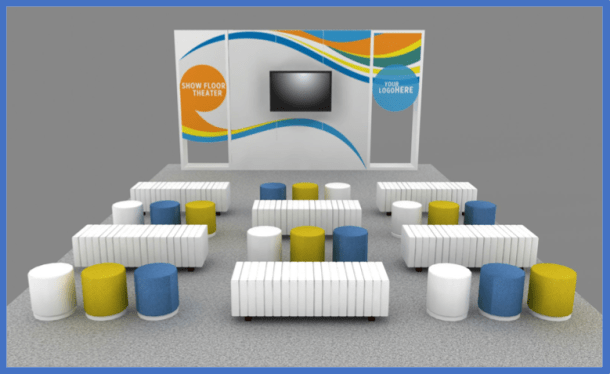 Express Booths
We are excited to announce our new Express Booth option to accommodate new exhibitors interested in getting acclimated to IPW. These simple, turnkey booths with an affordable price point allow exhibitors to establish a branded space on the show floor and provide the ability to request appointments with international and domestic buyers.
Express Booths are also an excellent option for organizations that have previously been part of an IPW booth share and are interested in branching out to have a solo presence. Priority for Express Booths will be given to first-time attendees and those who have previously attended as a booth share.
Image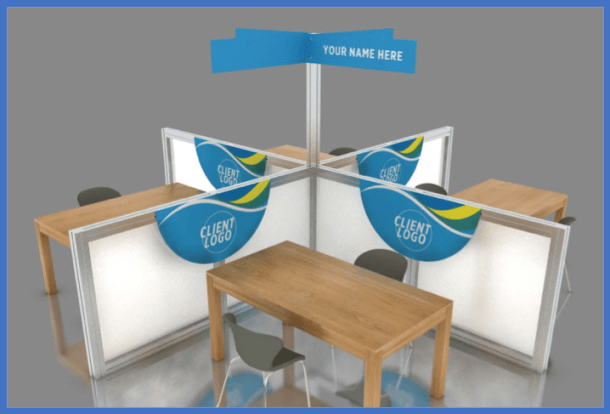 Revamped press conference format
Fast, fun and informative: IPW's new 20-minute press conferences will focus on what's new and exciting in the U.S. travel industry. We've revamped our press conference program to allow media delegates to hear from more American destinations and exhibitors about the latest travel developments and products. This new format will leave Tuesday and Wednesday afternoons open, so members of the media can explore the Brand USA Marketplace Hall, take in some of the IPW Focus sessions and network with delegates in the lounges and activation zones.
More engagement and networking opportunities
Our newly redesigned lounges will encourage more interaction with inviting decor and unique meeting spaces. Network with fellow delegates between appointments, catch up over coffee and get collaborative in this fresh and engaging environment.
Image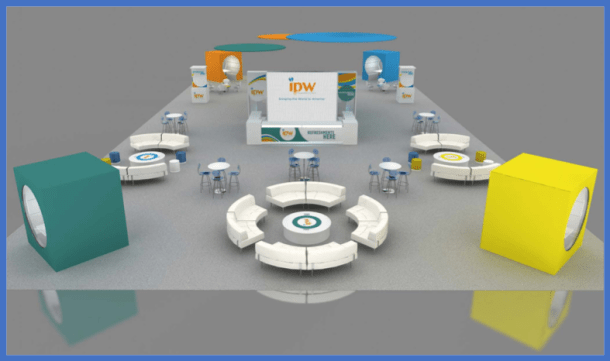 The lounges will be an effective, casual way to complement appointments on the show floor, and more sponsorship activation zones and social media engagement opportunities (who could forget the photo ops with Blue Bear in Denver or in the hot air balloon in Anaheim?) will further facilitate networking among delegates.
Image
In addition to world-class entertainment at the lunches, we've heard your desire for more networking time. For 2020, IPW is expanding the beginning of the luncheon program to allow attendees to meet in an environment that is conducive for networking, visiting and creating memorable moments.
U.S. Travel is thrilled to share these exciting new changes with our attendees in Las Vegas. If you have any questions, please feel free to reach out to me at msmith@ustravel.org.
---
CONTACT US
U.S. Travel
For more information about this blog, please contact us at: