Travel is far more than a means to reach destinations; it's a dynamic force that propels economies forward and powers nearly every industry and community across the United States. 
In 2022, travel spending generated $2.6 trillion in economic output and supported jobs for nearly 15 million American workers. To shine a spotlight on the profound economic impact of travel, we're hitting the road.  
U.S. Travel's nationwide "Travel Works for America" advocacy tour is visiting destinations across the country, with stops designed to demonstrate first-hand how travel works for America by spotlighting its extensive impact at the local level.
Our latest Travel Works stop was to the iconic Motor City––Detroit, Michigan. Detroit's story of resilience and progress is one for the books, and its residents take immense pride in the city's remarkable transformation. 
Each stop on our Detroit leg of the Travel Works roadshow served as a vivid testament to the essential role of travel in the economy, fueling industries core to Detroit's legacy, such as automotive and manufacturing. In 2022, travel supported more than 300,000 leisure and hospitality jobs in Michigan and drove $9.2 billion in direct spending in Detroit alone. 
Stops Along the Detroit Roadshow
Our Detroit roadshow stop kicked off at the renowned Charles H. Wright Museum of African American History, where more than 50 Michigan business leaders gathered to hear from industry executives and local business leaders on the future of travel mobility and how travel strengthens local businesses and uplifts communities. We were also joined by elected officials at every level of government, including our three keynote speakers, Congresswoman Debbie Dingell (D-MI), Michigan House Speaker Joe Tate and Detroit's Deputy Mayor Todd Bettison.
Image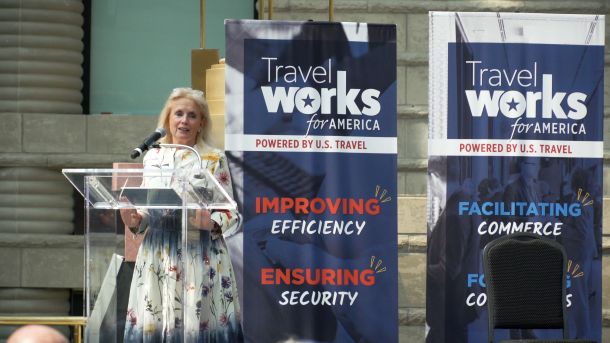 From there, we headed to Huntington Place for an incredible behind-the-scenes tour of the North American International Auto Show. Here, we saw Detroit's rich history as a beacon of innovation and learned about the tangible benefits of hosting large-scale meetings and events, including boosting local economic growth, job creation, and community development.
The next morning, we joined leaders from the Detroit Riverfront Conservancy for a scenic stroll along the Detroit RiverWalk. This thriving hub of economic activity is a favorite among Detroit's residents and travelers, attracting 3.5 million visitors annually. But the riverfront is more than just a tourist attraction, it's a revitalization project 20 years in the making. Since 2003, $2 billion has been invested in its transformation. Today, these substantial investments and expansions at the riverfront have supported small business entrepreneurship, catalyzed job growth and generated significant tax revenue for the city. 
Later, we embarked on a journey through time, riding in Model Ts through Greenfield Village and exploring the evolution of transportation at the Henry Ford Museum of American Innovation. Detroit is known for its rich legacy in automobile innovation and Ford has been a pioneering force in this sector since 1903. The museum's captivating exhibits vividly illustrate the centuries of innovations across transportation mobility and how the past can guide future transportation solutions. In the words of Patricia Mooradian, President & CEO of the Henry Ford Museum, "even though we are a history museum, we are really a museum of the future."
Image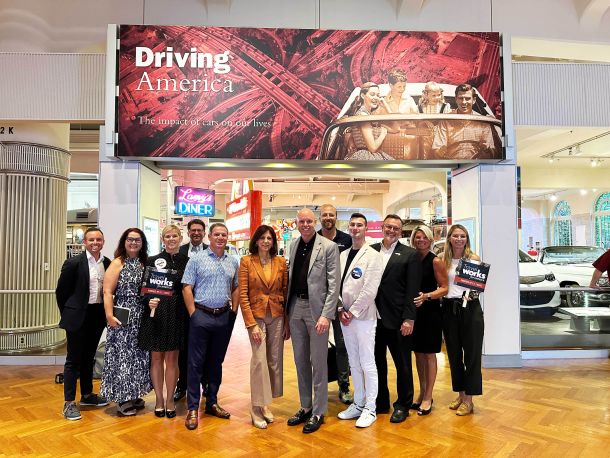 Our final stop was the Detroit Metropolitan Airport (DTW), where we learned about how Delta Air Lines is revolutionizing seamless and secure travel. We had the opportunity to check out Delta's PARALLEL REALITY™ technology as well as the Delta Digital ID, which uses biometrics to streamline every step of the air travel experience, from check-in and baggage handling to getting through security. These innovations epitomize Delta's commitment to providing a more seamless and secure travel experience for customers.
Image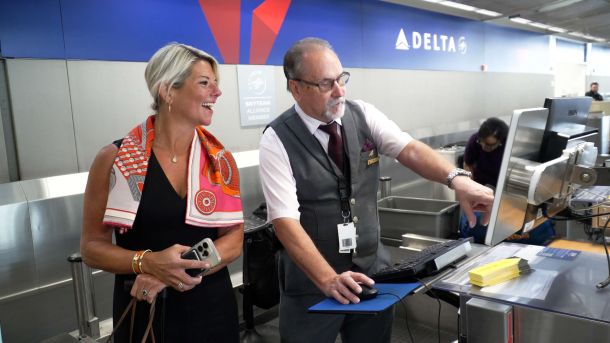 Follow Along
The Travel Works program elevates the narrative surrounding travel's pivotal role in bolstering the economy while also highlighting the challenges that affect both the travel industry and businesses nationwide. Travel Works also presents a unique opportunity to foster increased engagement and understanding among elected officials at all levels, enabling them to effectively champion our industry's priorities.
Stay tuned for the addition of more stops across the nation as we continue to amplify and celebrate the undeniable impact of travel on our economy. Follow along here: https://travelworksforamerica.com/ 
---
CONTACT US
U.S. Travel
For more information about this blog, please contact us at: