Bob Moore and Nancy Novogrod Inducted into U.S. Travel Hall of Leaders
Moore, Novogrod are the 99th and 100th honorees installed since 1969
PRESS RELEASE November 21, 2019
WASHINGTON -
Travel industry leaders Bob Moore, former longtime Hilton executive, and Nancy Novogrod, the editor-in-chief of Travel + Leisure for 21 years, were inducted into the U.S. Travel Association Hall of Leaders on Wednesday.
Moore and Novogrod were honored at a dinner attended by more than 100 travel industry leaders during the U.S. Travel fall board of directors meeting in Washington, D.C.
Image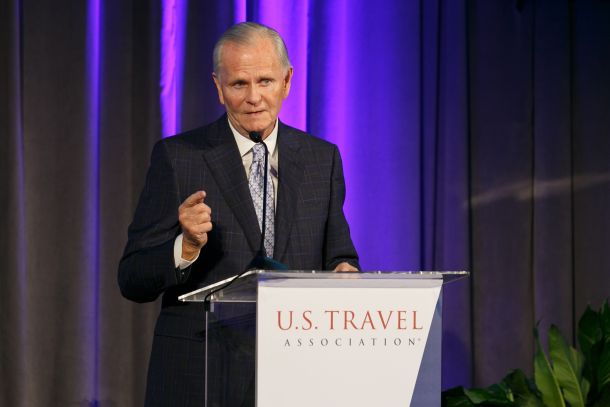 Image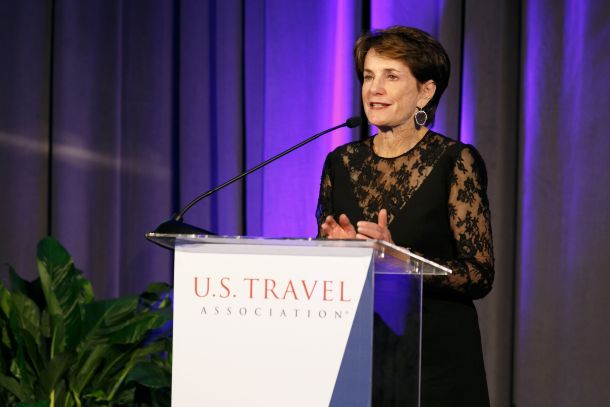 Image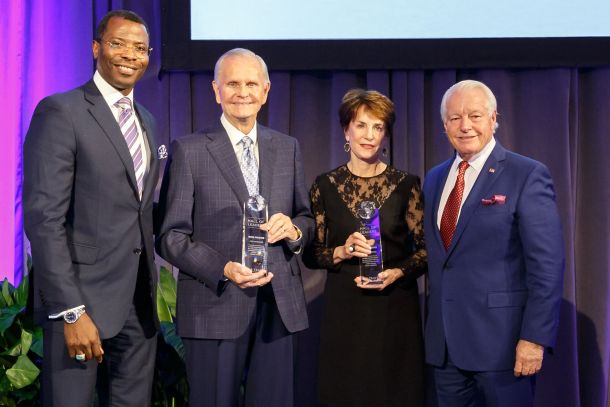 Moore and Novogrod are the 99th and 100th inductees into the U.S. Travel Hall of Leaders since it was created in 1969.
Please click here to view the full news release detailing Moore's and Novogrod's accomplishments.
High-resolution photos available upon request.
---
U.S. Travel Association is the national, non-profit organization representing all components of the travel industry. Travelers in the United States are estimated to spend $1.1 trillion in 2022 (still 10% below 2019 levels). U.S. Travel advocates for policies to accelerate an even recovery across the travel industry and restore economic and job growth for this essential contributor to our nation's success. Visit ustravel.org for information and recovery-related data.
CONTACT US
Cathy Reynolds
Manager, Media Relations and Lead Manager, IPW Press Operations
Tim Alford
Manager, Media Relations
---