Ellen Davis Joins U.S. Travel Association to Lead Industry Engagement, Association Growth
Former National Retail Federation, Consumer Brands Association Executive Brings Proven Track Record of Success
PRESS RELEASE February 02, 2023
WASHINGTON -
Image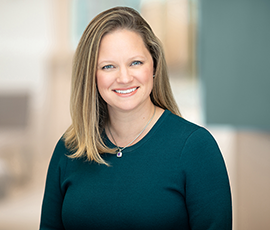 The U.S. Travel Association announced today that association veteran Ellen Davis joined the organization as Executive Vice President of Business Strategy and Industry Engagement. Davis is the first addition to the executive team since Geoff Freeman was appointed CEO in 2022.
"Ellen has an impressive association track record of uniting stakeholders, diversifying value propositions and creating thoughtful growth strategies," said Geoff Freeman, U.S. Travel Association president and CEO. "I am thrilled to be working alongside Ellen again and know she will play an instrumental role in the next level of value creation for the U.S. Travel Association."
In this new role, Davis will have responsibility for driving industry engagement, shaping the association's event strategy, and both developing and executing a plan to generate the resources necessary to support U.S. Travel's expanding advocacy efforts and full suite of modern association benefits.
Davis joins U.S. Travel from the Consumer Brands Association, where she built a strong community of industry CEOs, substantially grew membership and created new educational offerings – efforts which drove a 50% increase in revenue in three years.
Prior to joining Consumer Brands, Davis spent 17 years with the National Retail Federation in positions of increasing responsibility, culminating as President of the NRF Foundation, NRF's philanthropic arm. In that role, she created programs to galvanize the industry around the importance of retail careers and entry-level talent and generated significant funding to position retail jobs as a preferred place to begin and advance a career. She is also well-known for her role in defining the official kickoff to the online holiday shopping season known as "Cyber Monday."
"Travel is essential to the U.S. economy and – like retail and consumer products – an industry that impacts millions of people every day," said Davis. "I'm proud to join the talented team at U.S. Travel, excited to serve the industry with excellence and intend to deliver even greater value creation for all our stakeholders."
###
About Ellen Davis: Davis holds a BA in Communications from Millikin University and an Executive MBA from the Georgetown University McDonough School of Business. She serves on the board of directors of Soles4Souls, an acclaimed philanthropy that turns unwanted shoes and clothing into opportunity by providing relief, creating jobs and empowering people to break the cycle of poverty. Davis resides in Arlington, Virginia with her husband and two children.
---
U.S. Travel Association is the national, non-profit organization representing the $1.2 trillion travel industry, an essential contributor to our nation's economy and success. U.S. Travel produces programs and insights and advocates for policies to increase travel to and within the United States. Visit ustravel.org for information and recovery-related data.
CONTACT US
Greg Staley
Senior Vice President, Communications
---