U.S. Travel Inducts Roger Dow, Elliott L. Ferguson, II, and Peter F. Herschend into Hall of Leaders
PRESS RELEASE November 17, 2023
WASHINGTON -
Travel industry leaders Roger Dow, former president and CEO of the U.S. Travel Association, Elliott L. Ferguson, II, president and CEO of Destination DC, and Peter F. Herschend, co-founder of Herschend Enterprises, were inducted into the U.S. Travel Association Hall of Leaders on Wednesday.  
Dow was the 2022 inductee while Ferguson and Herschend were the 2023 honorees. 
Image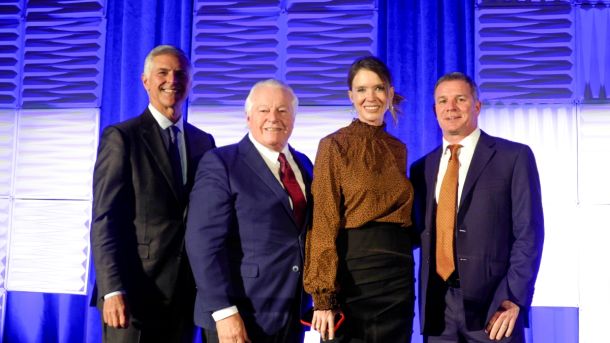 (L to R) Hilton President and CEO Chris Nassetta, Roger Dow, Visit California President and CEO Caroline Beteta, U.S. Travel Association President and CEO Geoff Freeman. 
Image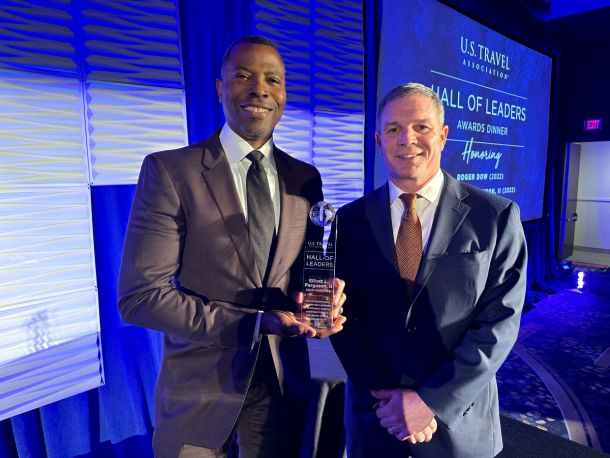 Freeman presented Ferguson (L) with the 2023 award. 
Image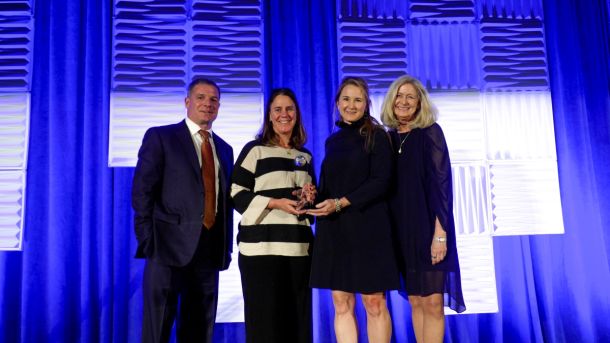 Peter Herschend's daughters, Anne McGregor and Sarah Moore, accepted the award from Freeman (L) on Herschend's behalf, joined by Kathleen "Kitty" Ratcliffe of Explore St. Louis. 
Image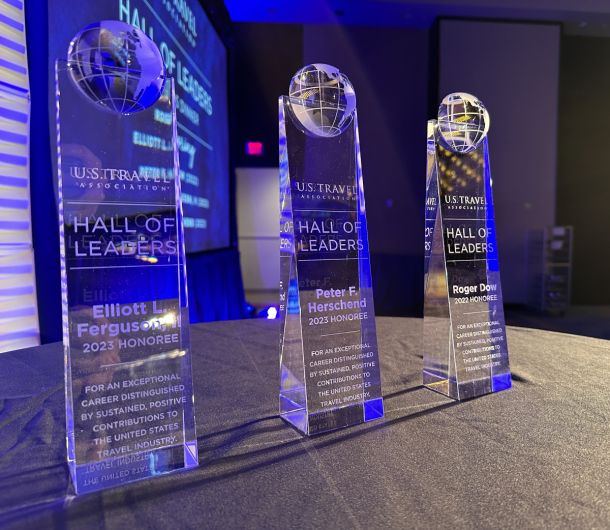 Dow, Ferguson and Herschend were honored at a dinner attended by more than 100 U.S. Travel board members and guests in Washington, DC.
Distinguished individuals are named to the U.S. Travel Association's Hall of Leaders for sustained, noteworthy contributions that have positively impacted the travel industry and raised industrywide standards. To date, 106 individuals have been named to the Hall of Leaders, U.S. Travel's highest honor. 
Please click here to view the full news release announcing Dow's honor, and click here to view the full news release on Ferguson's and Herschend's honor.
---
U.S. Travel Association is the national, non-profit organization representing the $1.2 trillion travel industry, an essential contributor to our nation's economy and success. U.S. Travel produces programs and insights and advocates for policies to increase travel to and within the United States. Visit ustravel.org for information and recovery-related data.
CONTACT US
Greg Staley
Senior Vice President, Communications
---