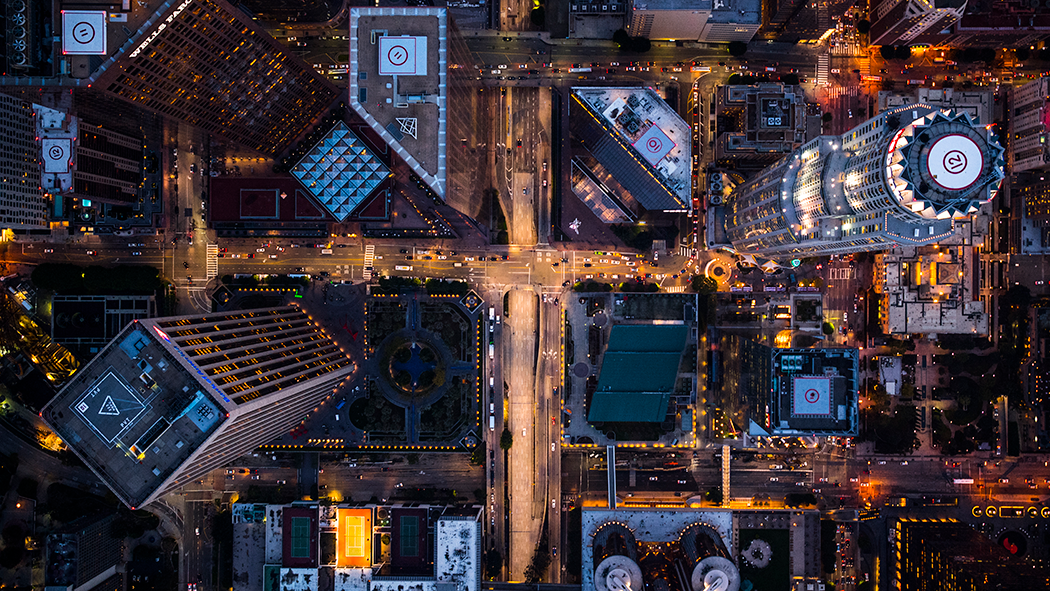 The Intersection Webinar Series
Exclusive insights on diverse topics affecting all cross-sections of the travel industry
Exclusive to U.S. Travel members, The Intersection series offers members access to thought-leaders across all sectors of the travel industry, business and government. Offered through several tracks spanning various themes and topics, these webinars deliver diverse perspectives, expert data analysis, applicable best practices, forward-looking trends and insights into the latest policies affecting our industry.
---
The Intersection includes the tracks below, which will rotate weekly. Included in the rotation is the Legislative Speaker Series, plus the Assessing Recovery series, our only webinar open to both members and non-members.
Across the Industry (topics will vary, to include marketing and innovation, sustainability, diversity and inclusion, leadership and workforce development, etc)
Data & Insights (to include a quarterly update from Adam Sacks, Tourism Economics)
Policy & Advocacy (quarterly)
Note: Webinars are not intended for media purposes.
Crisis to Opportunity: Building Back the Tourism Workforce
In every crisis, emerges opportunity. Join us for a timely discussion around the challenges facing the hospitality workforce today—a result of unforeseen employee shortages in a time of returning demand. As the industry navigates this issue, many travel businesses are uncovering opportunities to foster a new generation of travel and tourism professionals, finding ways to diversify and cultivate new resources that will build back stronger, more productive and more innovative teams. During this webinar, glean actionable takeaways from hiring professionals and travel organizations as they expose the current challenges and how they have redirected their hiring strategies as a result. 

Featured Speakers:
Tori Emerson Barnes, executive vice president of public affairs and policy, U.S. Travel Association
Cleo Battle, chief operating officer, Louisville Tourism
Mark Gnatovic, executive vice president, SearchWide Global
Lynn Minges, president and CEO, NC Restaurant & Lodging Association
Legislative Speaker Series: Senator Dan Sullivan (R-AK)
PLEASE NOTE: Due to delays on the Senate floor, this webinar has been rescheduled for May 17, 2021, 6:00 p.m. ET. If you are already registered to attend, you do not need to re-register. Thank you for your understanding.
Exclusive to most U.S. Travel member levels, this webinar series features conversations with Members of Congress and allows U.S. Travel members a unique chance to connect with local, state and federal policymakers on important issues affecting their organizations and the travel industry at large.
Join Senator Dan Sullivan (R-AK), the Senate lead for the Visit America Act and a champion of our industry, as he speaks on some of the most important issues confronting our country and travel. Senator Sullivan has been a leader in the advancement of significant pro-travel policies, supporting legislation to dedicate funding for destination marketing from the EDA, to extend Brand USA and preserve our national parks.
New Key Data Suggests How to Capitalize this Summer
There is no denying the major changes American society has experienced over the last year. Join us as we dive into more than 60 weeks of survey data from The Harris Poll detailing public sentiment on how the virus is reshaping life across the U.S., plus what makes this summer different in the minds of American travelers. From pent up demand to short booking windows and lingering pandemic concerns—tune in to discover the major demand drivers and barriers for summer vacation bookings.
As the industry restarts their marketing campaigns for summer, including the final phase of the national Let's Go There campaign, learn how some of them are shifting to meet new customer interests and motivations. Learn how Visit Alexandria developed their innovative 'Think Small' campaign to capitalize on their Condé Nast Traveler accolade as a Top 5 Small City—tapping into Americans' desire to return to city-based travel while avoiding crowds. Also, hear from Meet Minneapolis as they present their brand new "Top 8 Reasons Why Minneapolis" leisure campaign—one designed with the flexibility to shift as destination conditions and/or traveler mindsets change.
All Past Webinars