Your U.S. Travel membership offers you the advantage of belonging to a leading association influencing the interests and growth of the entire U.S. travel industry. To fully utilize your member benefits and maximize your member experience, refer to the links below.
Getting Started Checklist

Login to your account and update your profile.

Add or remove employees from your organization's roster.



Communicate your commitment to the industry with the U.S. Travel Member logo. This powerful member benefit gives you visibility and recognition as a supporter of U.S. Travel. Contact the Membership Team to obtain member logo file and usage guidelines.
Councils
U.S. Travel ensures the concerns and interests of the travel community are well-represented – check out our councils.
Research and Industry Resources
Stay in-the-know on the latest travel industry trends and data; support the growth and sustainment of travel by utilizing our ready-made resources.
Advocacy & Public Policy
U.S. Travel supports and advocates for high-impact issues that matter most to our collective membership.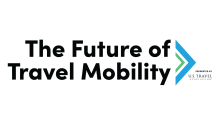 The Future of Travel Mobility is the intersection of business innovation and smart public policy.

DCH brings travel leaders from across the country together to educate policymakers about the power of travel.
Contact us with questions or feedback.