Travel Industry Kicks Off 2018 By Adding Jobs
February 02, 2018 By U.S. Travel Association
The travel industry added 8,500 jobs in January, according to the U.S. Travel Association's estimates based on Friday's Labor Department employment report. 
Image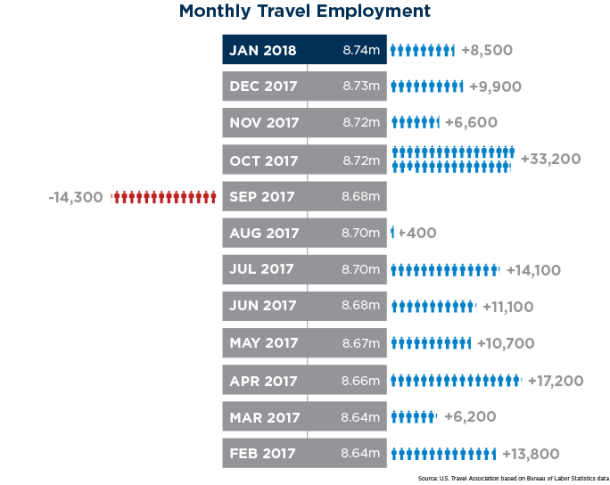 January's job gains follow consistent growth throughout all of 2017, with the exception of last September, when hurricanes in the Southeast had a particular impact on the travel industry. Still, travel employment grew by nearly 2 percent in 2017 from 2016, adding 122,700 jobs during the 12 months of the year.
Food and drink services and the amusements/gambling/recreation sector were the main contributors to these travel employment gains in January.
Total nonfarm employment increased by 200,000 jobs in January, while the unemployment rate remained unchanged at 4.1 percent.
---
CONTACT US
U.S. Travel
For more information about this blog, please contact us at: