U.S. Travel Hall of Leaders

Recognizes individuals who have made sustained, noteworthy contributions that have positively impacted the travel industry, stimulated greater achievement, and raised industry-wide standards.

Aims to foster the development of innovative destination marketing promotion programs and actives by recognizing organizations for excellence and creative accomplishment in travel marketing and promotion.
Distinguished Travel Champion Awards

An annual honor presented to Members of Congress, as well as one Executive Branch official, for exhibiting outstanding leadership in Congress and the Administration to enact policies that spur increased travel to and within the United States.

Recognizes state and territory tourism office members for excellence and creative accomplishment in marketing and promotion.
State Tourism Director of the Year Award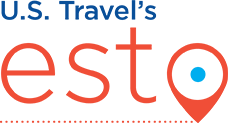 Honors a tourism director who has clearly influenced the obvious measurable improvement of a state or territory's "travel and tourism profile" with his or her leadership.

Recognizes outstanding work in print journalism for United States travel destination stories by domestic or international media who attend IPW.