Image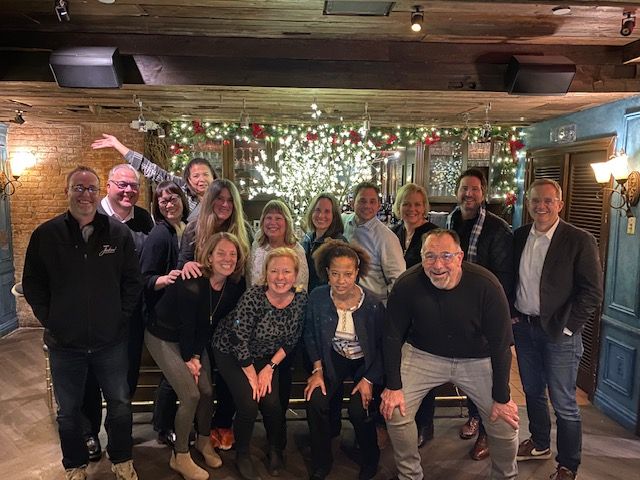 The Destinations Council, as part of the U.S. Travel Association, represents more than 400 destination marketing organization (DMO) and convention and visitor bureau (CVB) members and helps them be more effective by providing research, resources and education in a peer-driven format.
The Destinations Council connects DMOs and CVBs and supports U.S. Travel in its national grassroots advocacy efforts. Educating, engaging and providing resources for members is the primary purpose for the council and the board of advisors meet several times throughout the year to drive the council's initiatives.
---
As a U.S. Travel member, any destination marketing organization can participate in the Destinations Council community and reap the benefits.
Educate by:
Exchanging best practices and learning from peers at ESTO, the nation's leading educational and networking event for destination marketing professionals, by attending the Destinations Council's annual meeting and peer open forum sessions to share best practices.
Participating in valuable U.S. Travel webinars all year-long, sharing the latest in destination marketing and research.
Holding a rally or event during National Travel and Tourism Week, the annual salute to travel and tourism in America.
Attending IPW, the industry's premier international marketplace and the largest generator of travel to the U.S., and learning from associates at the IPW marketing session.
Creating a one-of-a-kind mentorship program, the Emerging Leaders Program, aimed at providing developing professionals enhanced opportunities to grow leadership skills and advance their careers in the travel industry.
Providing resources to destination marketing leaders to help them recruit talented team members and be more effective overall.
Engage by:
Gaining access to authoritative industry research on the latest travel trends and forecasts that affect marketing decisions.
Participating in the annual Destiny Awards, which showcases creative accomplishments in tourism marketing and promotion.
---
Board of Advisors
Chair
Paul Bencivengo
President/COO, Visit Bucks County
Vice Chair
Robin McClain
Senior Vice President of Marketing and Communications, Destination DC
Second Vice Chair
Lynn Bruni-Perkins
Vice President, Marketing Communications, San Francisco Travel Association
Immediate Past Chair
Susie Santo
President and CEO, Visit Wichita
Jennifer Adams
Director, Visit Destin-Fort Walton Beach
Ben Berthelot
President & CEO, Lafayette Cajun Country
Ali Daniels
Vice President, Marketing, Visit Seattle
Jorge Franz
Senior Vice President, Tourism, Houston First Corporation
Jasmyn Goodwin
Vice President of Marketing and Communications, Visit Omaha
Kerri Verbeke Kapich
Chief Operating Officer, San Diego Tourism Authority
Traci Moon
Senior Vice President of Marketing & Communications, Visit KC
Jonathan Pettus
Vice President of Marketing, Visit Jackson
Courtney Ries
Vice President, Destination Branding & Strategy, Meet Minneapolis, Convention & Visitors Assoc.
Marla Tambellini
Deputy Director/Vice President of Marketing, Explore Asheville Convention & Visitors Bureau
Patricia Washington
President & CEO, Visit Alexandria
Mitch Whitten
Executive Vice President, Marketing & Strategy, Visit Fort Worth
SHOW LESS
SHOW MORE
Image

---
KEY RESOURCE LINKS
---
CONTACT US
Linda Horowitz
Director, Member Engagement