Reignite In-person Meetings and Events
It's time to get back to business.
Image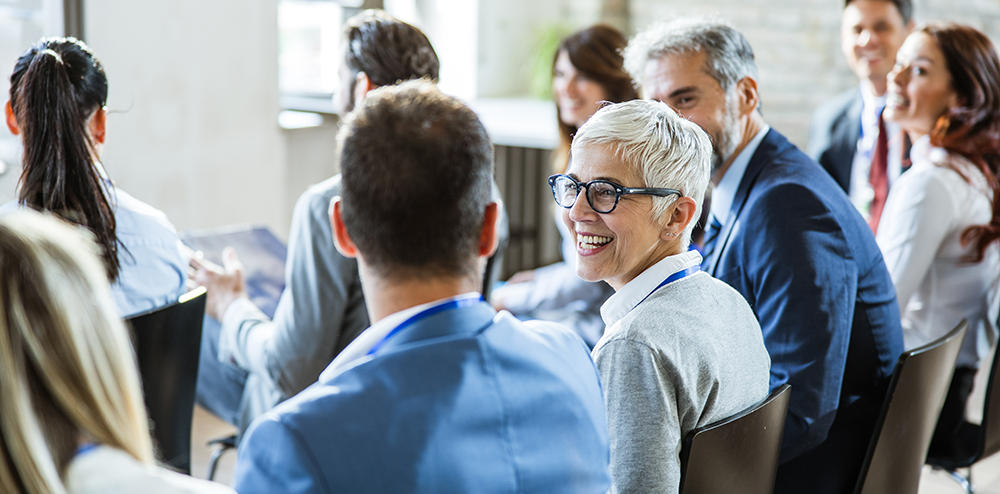 A return to a thriving travel industry—and American economy—is dependent on the full return of business travel, meetings and events.
Business travel, meetings and events produce significant economic contributions to destinations and host communities around the country in the form of travel spending, job creation and tax revenue.
Why it matters: In the past, despite making up 20% of total trip volume, business travelers accounted for 40-60% of lodging and air revenue—underscoring the essential role of this critical segment to the travel industry and our economy.
In 2022, total business travel generated $255 billion in travel spending and directly supported 1.3 million jobs.
Transient business travelers generated nearly $160 billion in spending in 2022. While transient business recovered to 75% of 2019 levels in 2022, growth has slowed as companies maintain cost constraints.
Group travel, while initially declining more than transient business travel has made significant progress and is posed to grow faster than transient travel through 2024 as a result of the desire for face-to-face interactions. In 2022, group travel generated nearly $100 billion in spending and recovered to 66% of 2019 levels.
On the horizon: While an economic slowdown is expected later this year and cost constraints remain the top barrier to business travel, recovery is expected to continue, just at a slower rate.
The Q2 Business Travel Tracker found that nearly four in 10 corporate executives expect business travel spending to be on par or greater than last year for all types—up from less than three in 10 in Q1.
Barriers to business travel: While cost constraints remain the top barrier to business travel, travel hassles are having an increasingly negative impact while cost concerns fall.
Nearly six in 10 (57%) corporate executives cited cost controls as a barrier restricting upcoming business travel, down from 71% in Q1. Additionally, corporate policies controlling costs and restricting business travel are on the decline.
Some good news: The FY23 omnibus bill, passed in December 2022, authorized the establishment of an Assistant Secretary of Travel and Tourism—a presidentially appointed, U.S. Senate-confirmed position that will work to increase international business travel by facilitating large conventions, sporting events and meetings held in the U.S.
To accelerate our industry's full recovery, businesses must get back to business in-person.
---
Business travel and professional meetings and events are critical to the full recovery of not only travel, but also the U.S. economy. For current metrics on business travel and more, see The Latest Travel Monthly Data Report and our quarterly consumer insights including the quarterly Business Travel Tracker in collaboration with JD Power and Tourism Economics.
SHOW LESS
SHOW MORE
---
RECOMMENDATIONS

Implementation of President Biden's recent call to ensure Federal workers return to in-person meetings and travel this fall

Fund the new Assistant Secretary of Commerce for Travel & Tourism role in the federal government—to ensure programs and processes affecting travelers operate efficiently, and to help the U.S. compete for large international meetings and events

Enact the Visa Processing Improvement Act (S. 2632) to modernize the application process and reduce interview wait times, which averaged 400+ days for first-time visa applicants from top markets in 2022—inhibiting inbound international business travel
KEY RESOURCES
KEY RESOURCE LINKS
---
CONTACT US
U.S. Travel
For more information about this Issue, please contact us at:
---
Getting Back to Business
The Mid-Point to 2019 Levels