Benefits of Tax Reform Show in February Travel Job Numbers
March 09, 2018 By U.S. Travel Association
The travel industry added 7,100 jobs in February 2018, according to U.S. Travel Association's estimates based on today's Labor Department employment report.
Image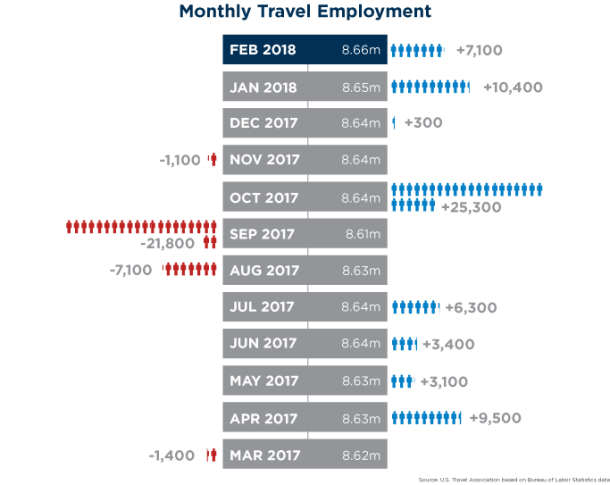 February marked the third consecutive monthly gain in travel employment. The travel industry has created 17,500 jobs in the first two months of 2018 alone—50 percent more than the job growth charted in the first two months of 2017. This growth follows declines during three out of four months from August to November, due in part to the temporary impact of hurricanes in August and September on leisure and hospitality businesses.
The recent upturn in job growth is likely due in part to the recently passed tax reform legislation, which U.S. Travel expects will provide a healthy boost to business travel this year and next.
---
CONTACT US
U.S. Travel
For more information about this blog, please contact us at: