NTTW 2017: Share Your "Faces of Travel" Story
February 14, 2017 By U.S. Travel Association
National Travel and Tourism Week 2017 is all about celebrating the power of travel, and particularly the people who make our industry remarkable. To get in the spirit, we're highlighting some of our own "faces of U.S. Travel."
National Travel and Tourism Week—which will take place this year May 7-13—is an annual tradition for the U.S. travel community, established by a congressional resolution in 1983 and first observed the following year. It's a time when travel and tourism professionals across the country unite to celebrate the unique value travel holds for our economy, businesses and personal well-being.
We're shining the spotlight on the people behind our nation's travel industry with this year's theme: "Faces of Travel." Our industry is one that relies on human interaction—whether it's the front desk concierge at a hotel, the tour guide in a city's historic district, or the CEO of a local destination marketing organization, our people are what make America a great place to visit, and keep our industry strong.
Image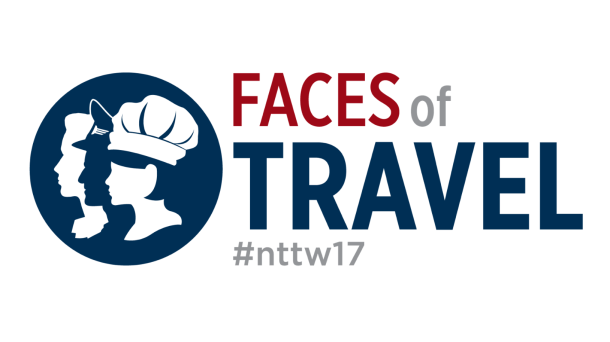 So share your stories! Tell us a bit more about the dynamic, hardworking, creative people behind your community's travel sector.
A toolkit to help you take part in this year's NTTW celebration is coming next month, but in the meantime, we thought we'd get started by sharing a few stories and faces of our own. They hail from every corner of the travel industry, and all over the country—check out some of the "faces of U.S. Travel."
Laura, Senior Director of Program and Marketing Services  
Image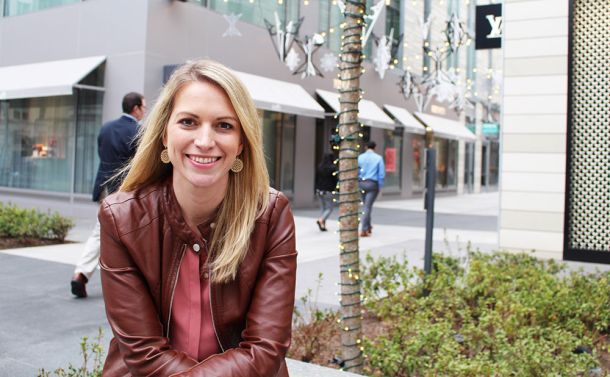 "One of my first jobs out of college was at the historic Drake Hotel in Chicago. I was working in the meetings and conventions department—selling and coordinating everything from traditional meetings and social events to weddings up to 500 people—and I was quickly given the responsibility of hosting our VIP guests and clients. I got Aretha Franklin coffee, delivered Chinese food to Mia Hamm, and suggested a local restaurant for Jennifer Aniston, who just wanted 'a really delicious salad.'
"The hours were demanding, and the work was always changing, but I never once regretted it. My colleagues came from all over the world, and they loved what they did—some of them had been there for 40 years. There is a unique culture among those who work in hospitality—everyone understands both how hard and how rewarding it is at the same time, and it makes you more curious about the world. Working at the Drake inspired me to earn my master's in tourism and hospitality. Now that I'm at U.S. Travel, I love having a birds-eye view of all the pieces that make up the travel industry. It's allowed me to see how influential that first job of mine really was, and how I truly was part of something bigger."
Aaron, Economist 
Image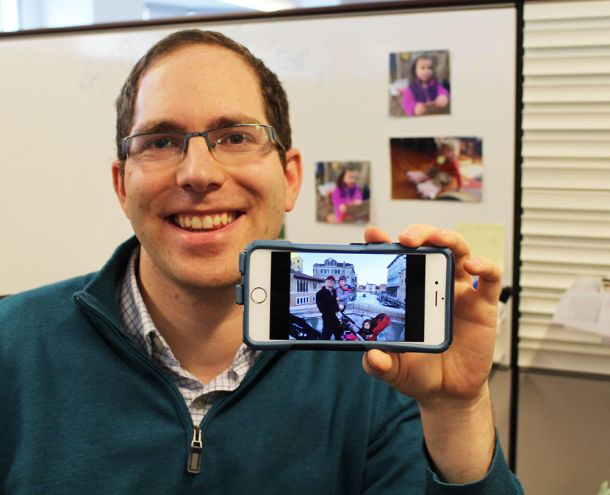 "After crunching numbers for international development projects around the world with the World Bank, JICA and Centennial Group International, I decided it was time to balance my love of travel and seeing the world with the needs of my growing family. Working at U.S. Travel affords me the opportunity to focus directly on the impact of travel—whether business or leisure—on the American economy, while providing a family-friendly professional environment.
"It is also the perfect setting for sharing notes on adapting adventure travel (well, as "adventurous" as it could be with a toddler and baby in tow) to the needs of young children. In particular, I love tracking deals and strategizing to collect the most valuable miles and points—it's almost a second full-time job! Never was that more satisfying than after booking a recent trip for my extended family (all babies/toddlers included) to Italy. We earned more value in miles from the trip than the total dollars and points we spent, all while traveling in business class. I will always value being able to use my background in economic analysis to help educate lawmakers and the public about travel's broader benefit to all Americans—beyond those taking trips—and its impact on creating jobs that support American families."
Roger, President and CEO
Image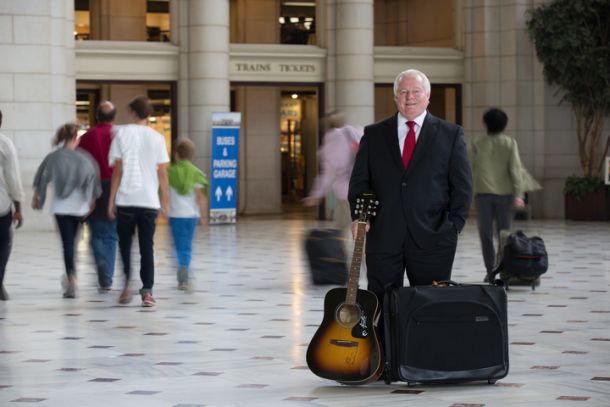 "I spend a lot of time talking to state and national leaders about how great travel is for our economy, and for the lives of Americans. The stories that tend to grab their attention the most don't involve businesses' bottom lines or ROIs; instead, they're focused on the individual people whose lives have been changed by our industry. I'm proud to say that I speak from experience there. I had no idea when I started working as a lifeguard at one of the six original Marriott properties in the late 1960s, that within two decades I would become the SVP of global sales for that company as it expanded to thousands of locations worldwide. The travel industry opened a world of opportunity for me, and I'm now privileged and honored to lead the organization representing it in Washington—telling stories like mine to lawmakers every day."
Valerie, Membership Assistant 
Image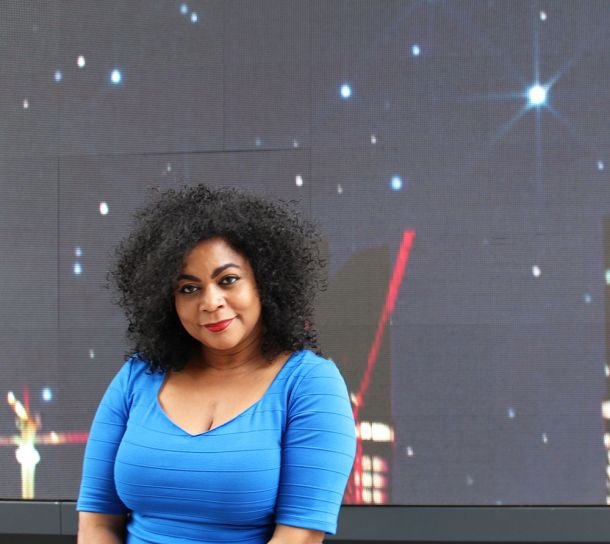 "I've been working with the travel industry since shoulder pads, Duran Duran, Cyndi Lauper and Prince were cool. I actually just celebrated my 30th anniversary with U.S. Travel. I began as a part-time receptionist while I was in school (in fact, I thought I was going to work for a travel agency when I first got the job!). Since then, I've held a variety of roles in both the research and membership departments, and it's given me interesting perspective into everything we do to represent the travel industry in Washington. I've seen the association change a lot since I first started, and I really admire how Roger, our CEO, has put an emphasis on team building, giving back, and elevating everyone's individual talents for the greater good.
"One thing that hasn't changed, though: the feeling that we're a family here. The travel industry is an industry where people remember you. Whenever I call someone from one of our member organizations, whether it's a CVB, destination or corporation, I'm not just "the membership person"—they know my name and I know theirs. We create relationships on the business side, but we also form long-lasting friendships with each other outside of work. I recently went to a wedding for a U.S. Travel colleague, and it was like a reunion! Travel is a people-driven industry, and it's the people I've met working here that have made me who I am today."
Nan, Vice President of National Councils and General Manager, ESTO
Image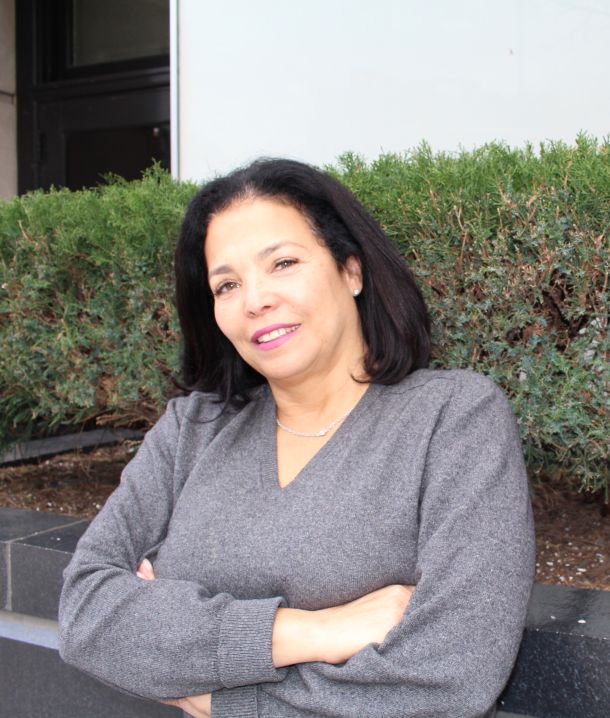 "I've worked in the travel industry at every step in my career. I started off in sales at Universal Studios Hollywood in 1986, thinking it was just a stop to make some quick money before studying international law—and here I am, 30 years later! I still say that my years working at Universal Studios Hollywood were my "MBA." You have not lived until you've taken a ride up an elevator to present a marketing plan and budget to a studio head who has no clue what you are talking about ("What's a tour operator? Why are they important? Do they go to the movies?"). After I had my son, I started a boutique marketing firm doing project work for a variety of destination marketing organizations throughout California. Destination marketing is a completely different side of the industry, and I liked it so much I eventually decided to work for one of those organizations, joining the Pasadena CVB as their executive director.
"Working at U.S. Travel has allowed me to use all of this experience in order to rapidly evolve our National Councils and ESTO programs and events. Travel and tourism encompasses so much in our economy, and you need to be quick on your feet to be successful here. But seriously, one of the coolest things about this industry is the connections you make, both globally and locally—many of mine have been lifelong."
Malcolm, Senior Vice President of Business Development and General Manager, IPW 
Image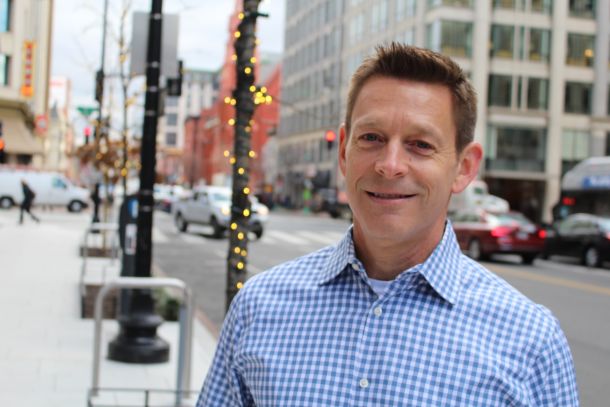 "I stumbled into the travel industry, particularly the world of destination marketing, by accident. While searching for a graduate school internship in 1996, my adviser suggested I contact the Texas Department of Commerce-International Business Development division. After meeting with their HR department, I noticed the 'Tourism Division' on the organization chart, which immediately piqued my interest. I was always an aviation geek, but never really thought about how a city or state markets itself to potential visitors. After interviewing with the tourism director, I knew International Travel Industry Sales is where I wanted to intern. Six months later, I was offered a full-time job and never looked back. I stayed with Texas Tourism for six years, followed by positions at Amtrak and Kimpton Hotels & Restaurants, before arriving at U.S. Travel in 2009. U.S. Travel allowed me to merge my destination, transportation and hospitality background together to the benefit of our members. Connecting people and promoting the U.S. is in my DNA, and I can't imagine a career outside the travel and tourism world."
Patricia, Vice President of Public Affairs 
Image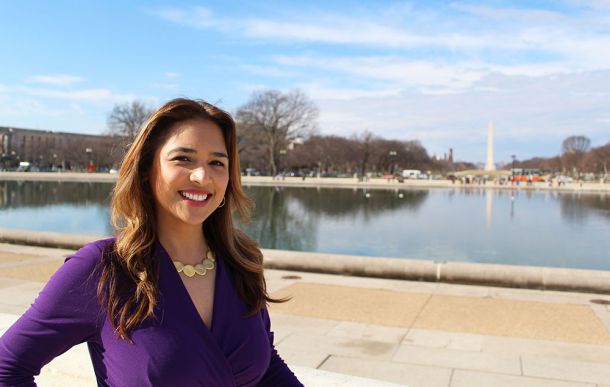 "The number one question people ask me about being a lobbyist for the travel industry is whether I get to travel all the time. My answer is simple: not enough. Every day, I work to inform our elected officials about the key role travel plays in our nation's economic health. Unlike many other major U.S. industries, travel employs people in every state and every congressional district—red or blue, rural or urban.
"When I'm not in meetings on Capitol Hill or strategizing in our Washington office, I occasionally have the opportunity to go and see firsthand the impact travel has in these communities. Wherever I am, what stands out to me the most is the fact that every destination has something to be proud of: whether it's major attractions like the Statue of Liberty, the Las Vegas Strip or Mount Rushmore, or local character like Carolina barbecue and the music scene in Austin, Texas. Everyone who lives in these places wants to share these things with the world—and more of them rely on a healthy travel economy for their jobs than we might think. In the current political climate, I know that travel and security are top of mind, but for the sake of these communities and American workers, the two can and must coexist. It's my job to help lawmakers find that crucial balance."
Annette, Meeting and Event Services 
Image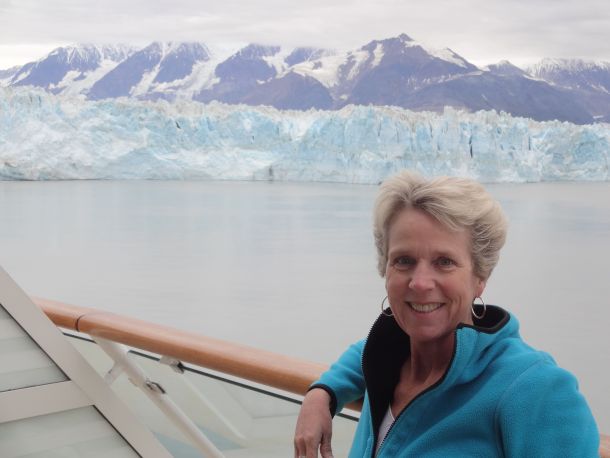 "Associations and travel are in my blood. My father, Wayne Smith, was a founder of the United Bus Owners of America (UBOA) in 1979 (now known as the United Motorcoach Association), and the National Limousine Association only a couple of years later.  I started at UBOA in 1989 and for 13 years I worked primarily on membership fulfillment and all aspects of their annual tradeshow, the BUS EXPO. That's where I learned to appreciate how travel impacts the lives of so many individuals: hundreds of bus owners, drivers, legislators, and thousands of passengers, manufacturers and suppliers have a stake in the bus industry alone, and that's just one facet of travel in America. 
"After leaving UBOA, I continued to work for several associations as an event planner—the last three years with U.S. Travel. I am currently going to school to earn a bachelor's degree in Global Events, Tourism, and Meeting Management at George Mason University.  When I am not working or going to school I am traveling, usually with my husband Roy. In the U.S., we've been as far as Alaska and Hawaii together, and have visited nearly every other state. Over the last couple years we've set our sights internationally, including Carnival in Rio de Janeiro, Australia and New Zealand during our winter/their summer break, wine tasting throughout Italy—and three years ago, after three attempts, we finally received a visa and took a trip to Russia. My travel bucket list includes visiting all 50 states by 50, 60 countries before I turn 60, and setting foot on all seven continents before I turn 70. I didn't make it to all 50 states by 50, but with only a handful of states remaining, less than 10 countries, and only three continents left to visit, it seems more than possible that I will complete my bucket list in five years or by the age of 60!" 
Greg, Senior Vice President of Communications 
Image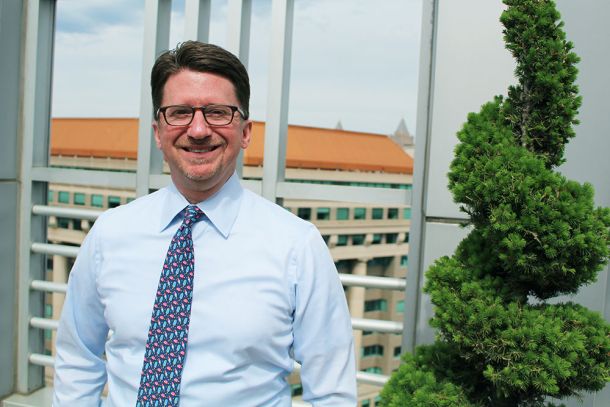 "A high school English teacher, who spoke of her husband's role in corporate communications at American Airlines, sparked my awareness of the travel industry, and opened the door to this career field. It aligned with my interests in news, writing and travel. In college, I interned in the public relations department at the Fort Worth Zoo the year it earned recognition as one of America's best zoos. That experience helped me gain exposure to media, marketing and promotions. 
"My first full-time industry role came fresh out of college. I was job searching and recall walking by the front doors of the Fort Worth Convention and Visitors Bureau, thinking: "Sounds so interesting. How would I get a job here?" Six weeks later, I was actually employed there as a communications assistant—largely because I met the CVB's communications director at a luncheon, and she was kind enough to invite me to drop off a resume, and then advocated for hiring me as an assistant in her department. About ten years later, following many travel industry experiences, I moved to Washington, D.C. and have been blessed with incredible opportunities at both Destination DC and the U.S. Travel Association."
Amy, Manager of Meeting and Event Services 
Image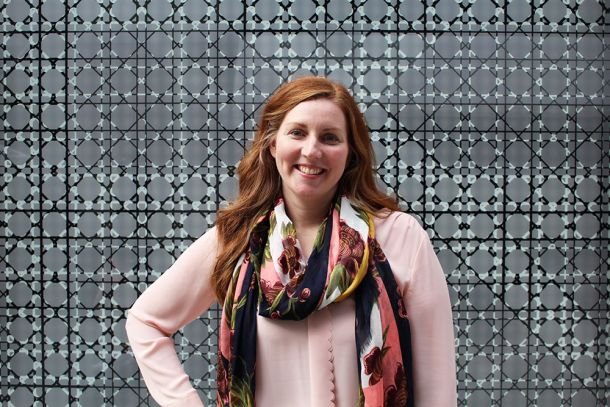 "Like many bright-eyed and curious college students do, I studied abroad my sophomore year of college in Florence, Italy. Not surprisingly, I caught the travel bug—so much so that I declared my major in hospitality and tourism management at the Jonathan Tisch Center for Hospitality and Tourism at NYU. 
"Once I graduated, I immersed myself in the most intense "voluntourism" experience possible: the Peace Corps. I served in Moldova for two years, and while I was there created a national student youth travel program. I collaborated with three fellow volunteers, and along with them formed four clubs of high school-aged students scattered throughout the country.  Each club participated in monthly cultural activities and fundraising events that financed student exchange trips to each other's villages. The club was initiated with the belief that exposure to new ideas, places and people broadens adolescent minds and is good for their overall development. 
"After completing my service and returning to the U.S., I did a few short stints in the world of festivals and event venues before I arrived at U.S. Travel. I'm now going on seven years here. It has been fascinating to work with an organization that represents the entire U.S., with the aim of promoting as much travel to and within the country as possible. My love for travel and my belief in the value of travel continues to grow. Now that I have two children of my own, I find great joy sharing with them the opportunity to explore a new destination, to befriend those we meet on our travels and to allow bits and pieces of everything we experience to expand our worldview." 
Gary, Executive Vice President of Member Services and Managing Director of Project: Time Off
Image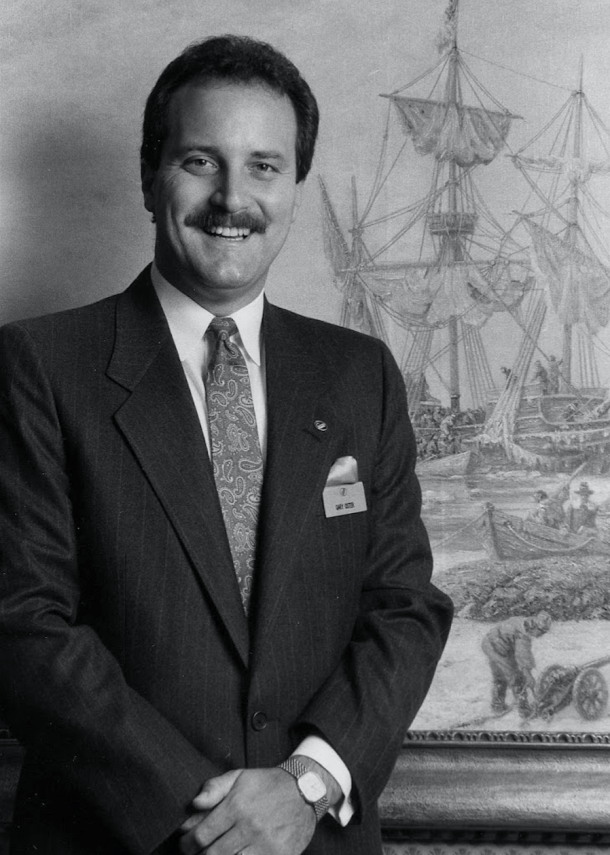 Image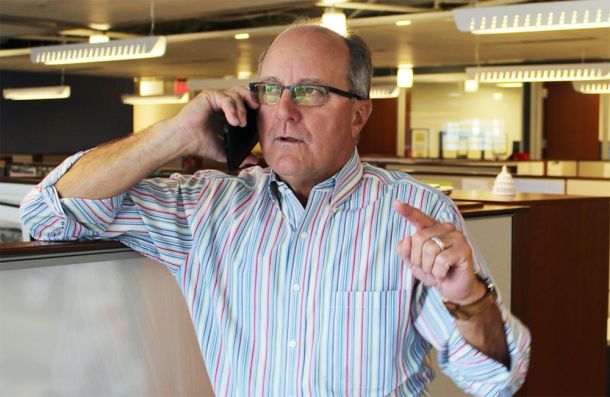 "In 1968, while my friends spent the summer listening to the Rolling Stones and reading comics, I started my mornings by riding my bike to a nearby hotel, where I worked as a groundskeeper. Little did I know back then that these bike rides were leading me to a 50-year career in the travel industry. I spent decades working at a number of properties, in a variety of assignments, before finishing as a hotel general manager and then making my way to executive management at Marriott headquarters.
"No matter what hotel I landed in, it was the 'back of the house' where I learned the most. That was where I learned how to solve operational, performance and human relationship problems. 
"It's safe to say I've made thousands of connections during my years in the business, and it's always great to reconnect with someone I worked with (or for) in the 70's, 80's or 90's and catch up. The travel industry has allowed me to raise a family, forge lifelong friendships, explore the world, and meet many interesting people, from the pope and presidents to actors and rock stars. Travel and tourism is without a doubt the best industry for building and developing a lifetime career--and making connections you'll take with you everywhere. Those relationships are what make the travel industry so unique and special."
Image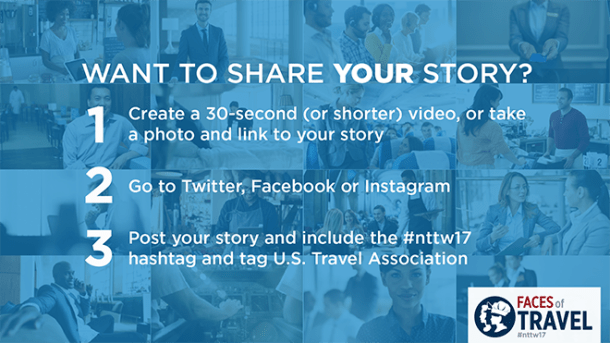 Want to join in? Share your "Faces of Travel" story on social media, and use the communications toolkit we've put together to help you get the creative juices flowing. Also, check out our brand-new NTTW event map, where you'll be able to view who's celebrating across the country, and add your destination for all to see. 
---
CONTACT US
U.S. Travel
For more information about this blog, please contact us at: