Travel's Job-Growing Streak Extends to Five Months
May 07, 2018 By U.S. Travel Association
Travel industry employment edged up in April, adding about 5,000 jobs to reach nearly 8.7 million.
Most of these jobs occurred in the lodging industry. Employment in other travel-related sectors changed little last month.
Image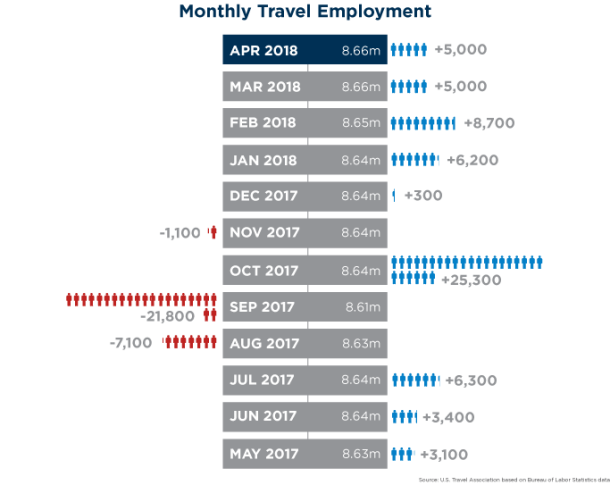 In the first four months of 2018, travel employment increased at an average monthly rate of 6,200 jobs, compared with an average monthly gain of 5,100 in the first four months of 2017.
Total nonfarm payroll employment increased by 164,000 in April, and the unemployment rate edged down to 3.9 percent, the U.S. Bureau of Labor Statistics reported Friday.
---
CONTACT US
U.S. Travel
For more information about this blog, please contact us at: