Travel Employment Sees Significant Increase Following September Dip
November 03, 2017 By U.S. Travel Association
The travel industry added 30,000 jobs in October, a significant increase following a drop in travel employment last month due to Hurricanes Irma and Harvey, according to the U.S. Travel Association's analysis of Friday's Labor Department employment report.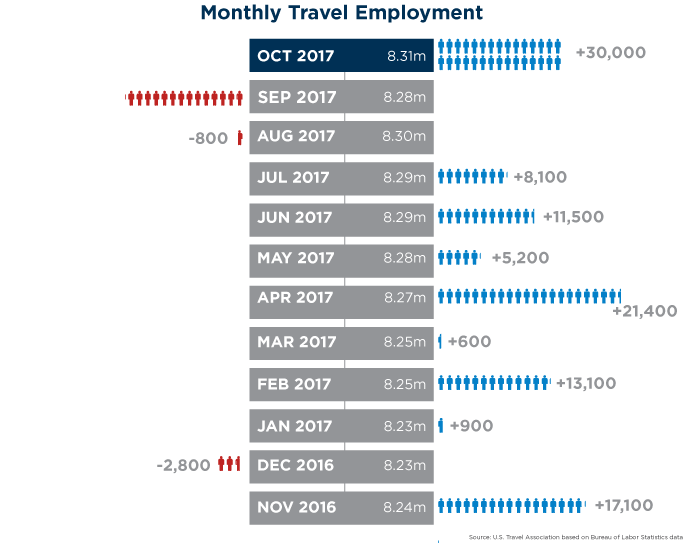 U.S. employers generated 261,000 jobs in October. The unemployment rate also fell to a 17-year low, decreasing to 4.1 percent. 
The increase in travel industry employment accounted for more than 11 percent of overall job creation last month. This increase was partially due to the rebound from the 14,000-job drop in September travel employment that largely reflected the impact of Hurricanes Irma and Harvey.
The travel industry has created 75,900 new jobs through the first ten months of 2017accounting for 4.5 percent of all new jobs created so far this year--higher than the 3.8 percent of overall job gains through the same period last year. This underscores the importance of the travel industry in creating jobs and career opportunities for American workers across the country.
---
CONTACT US
U.S. Travel
For more information about this blog, please contact us at: