Despite slower year-over-year growth, the travel industry played no small role in the positive jobs trend last month.
The travel industry added 8,400 jobs in February, according to the U.S. Travel Association's analysis of Friday's Labor Department employment report.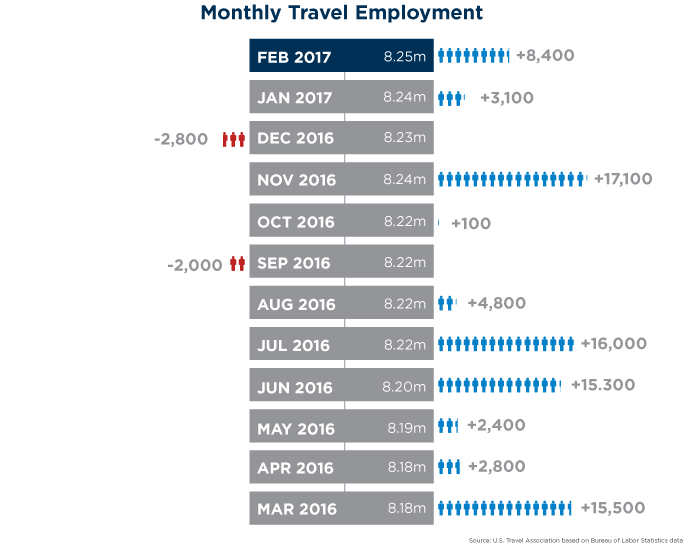 Job gains occurred in most travel-related sectors, particularly in the lodging, amusement/gambling/recreation, food/beverage service and airline industries last month. So far in 2017, travel has added 11,500 jobs—growth, but still slower than the total for this time last year (19,000 jobs by this point in 2016).
The travel industry remains a consistent job creator for the U.S. economy, adding new jobs 10 out of the last 12 months and continuing to support one in nine American jobs. The monthly jobs report from the Bureau of Labor Statistics indicates that total nonfarm employment increased by 235,000 in February, and the unemployment rate remained little changed at 4.7 percent—continuing a trend that will likely lead the Federal Reserve to raise interest rates soon.