Travel Matters to Hometown Pride
April 25, 2019 By U.S. Travel Association
There's no place like home. No matter how far we travel, we always remember the things that make our hometown special: from a mom-and-pop restaurant to a local sports team, a favorite bench in the park to an annual summer festival, these are the things that create a source of pride for residents—and keep visitors coming back.
Image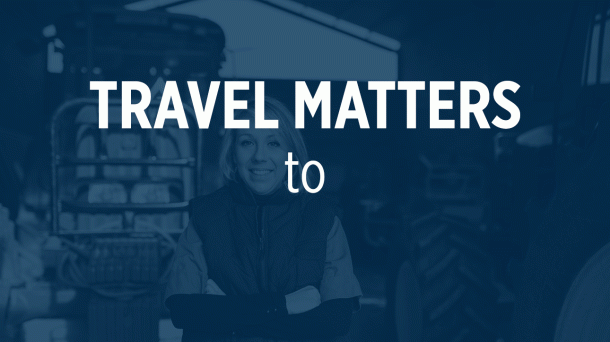 On Friday, May 10 celebrate how travel matters to hometown pride, and salute the clam bakes, baseball teams, diners, parades and roadside oddities that make home feel like home.
Hometown pride matters to residents
One of the biggest sources of pride (and income) for cities is their sports teams. When we get together to root, root for the home team, we build connections with family, friends and our community, while also playing a critical role in driving the local economy. In 2017, sports travel made up 8% of the domestic overnight travel market, resulting in 125 million domestic overnight trips to attend or participate in a sporting event and an impressive $32 billion in visitor spending.  
Whether one is cheering on their city's professional sports team, attending a marquee event out of town or simply supporting their child in a youth tournament, sports fuel hometown pride and help support local businesses and economies.
…and to visitors
We all have a friend who raves about that one restaurant in their town you just have to try, or who proudly wears their city's baseball gear year-round. When residents take pride in where they are from, they become ambassadors by promoting their communities to friends and strangers alike.
And for visitors planning their next trip, a glowing endorsement of a loved one's hometown can be the deciding factor. After all, more than half (54%) of Americans' leisure travel is to visit friends and family.
How to participate
On Friday, May 10, host a photo contest of local hangouts and attractions.
Share how visitors can experience your city like a local: poll residents on social media for their top recommended spots for visitors.
Reach out to your local sports franchises—from minor leagues to professional—to get them involved in celebrating the power of sports and travel in your hometown.
Feature the history of a local site or monument on social media that may surprise residents and visitors alike. 
Useful tools:
---
CONTACT US
U.S. Travel
For more information about this blog, please contact us at: