Image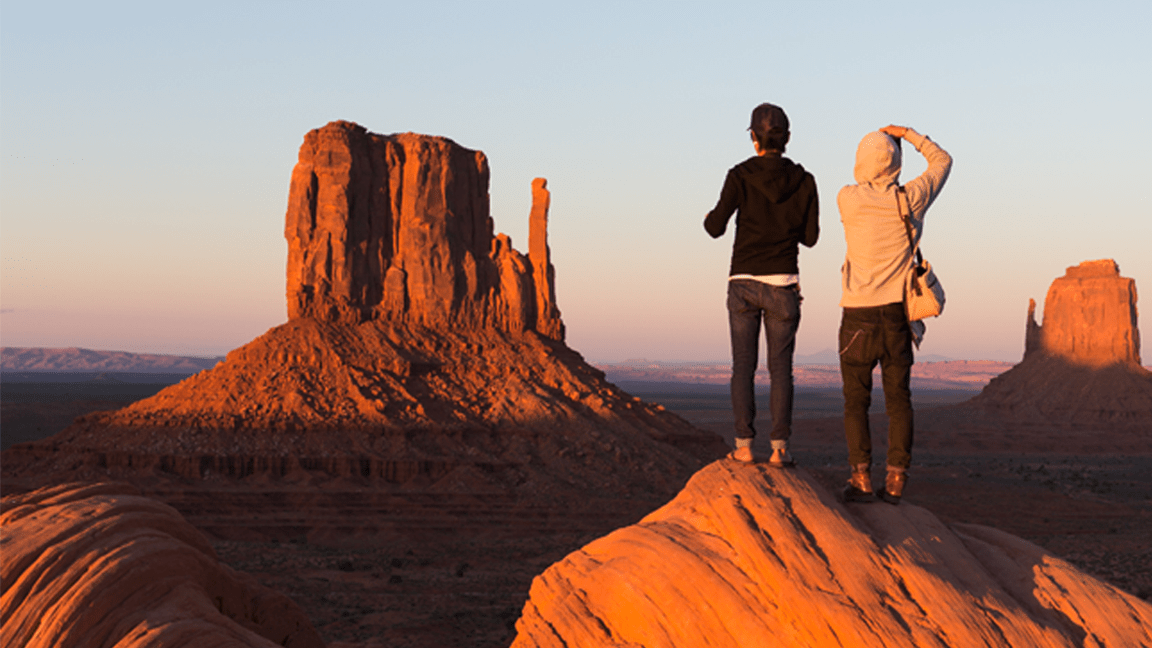 Brand USA is a public-private partnership responsible for promoting the U.S. as a travel destination and communicating official visa and entry policies to international leisure and business travelers. Created by Congress in 2010, Brand USA is funded entirely by private sector donations and fees assessed on foreign visitors—not by U.S. taxpayers. 
Despite its proven track record of boosting U.S. jobs and the economy, Brand USA is at risk of losing federal funding.
This digital toolkit is designed to help arm you with the materials needed to showcase the value of Brand USA to media, business leaders and elected officials.
---
Key Resources
---
Images and Graphics
U.S. Travel Graphic Brand USA Jobs
Brand USA Jobs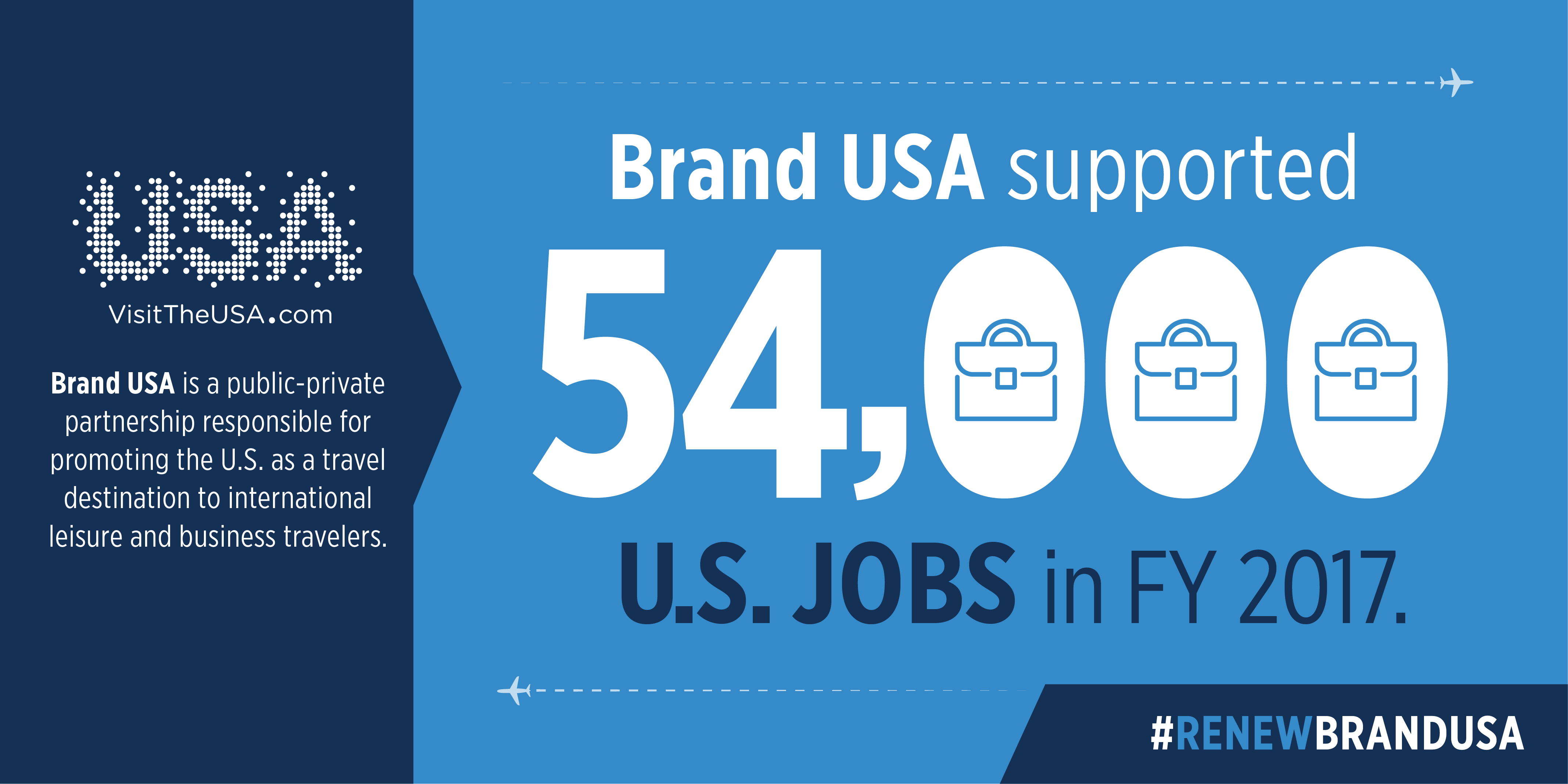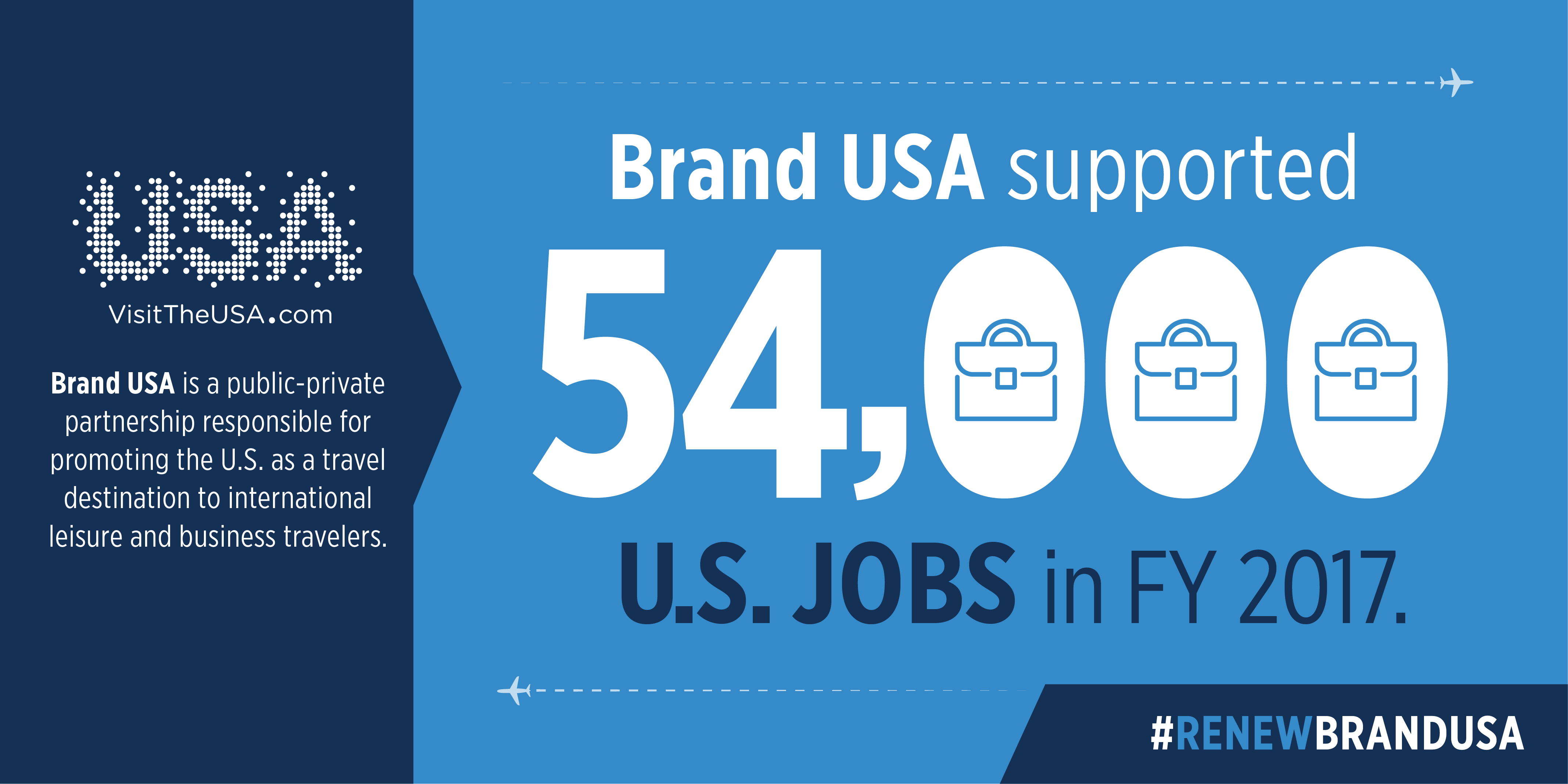 U.S. Travel Graphic Brand USA Race
Brand USA Race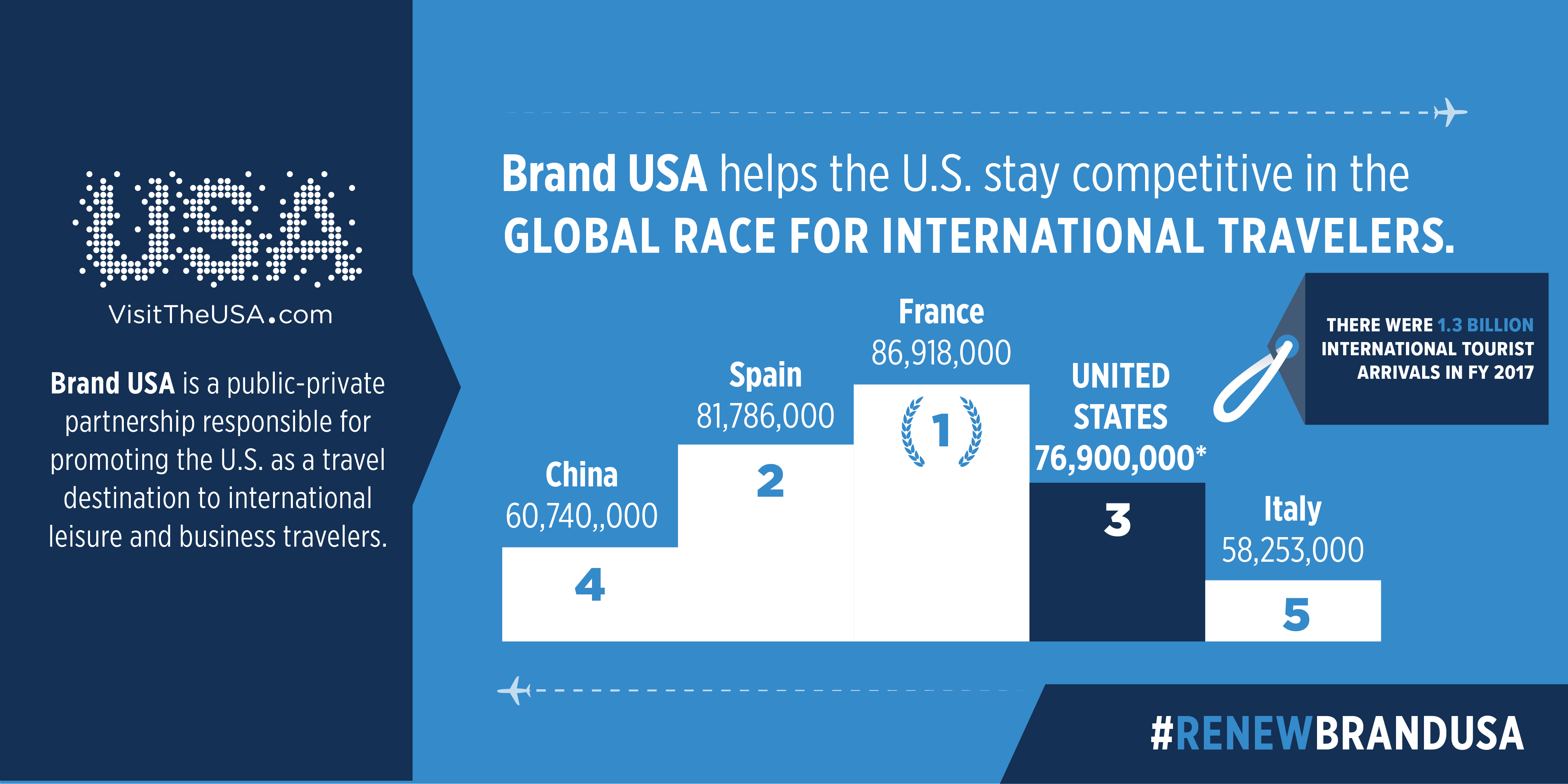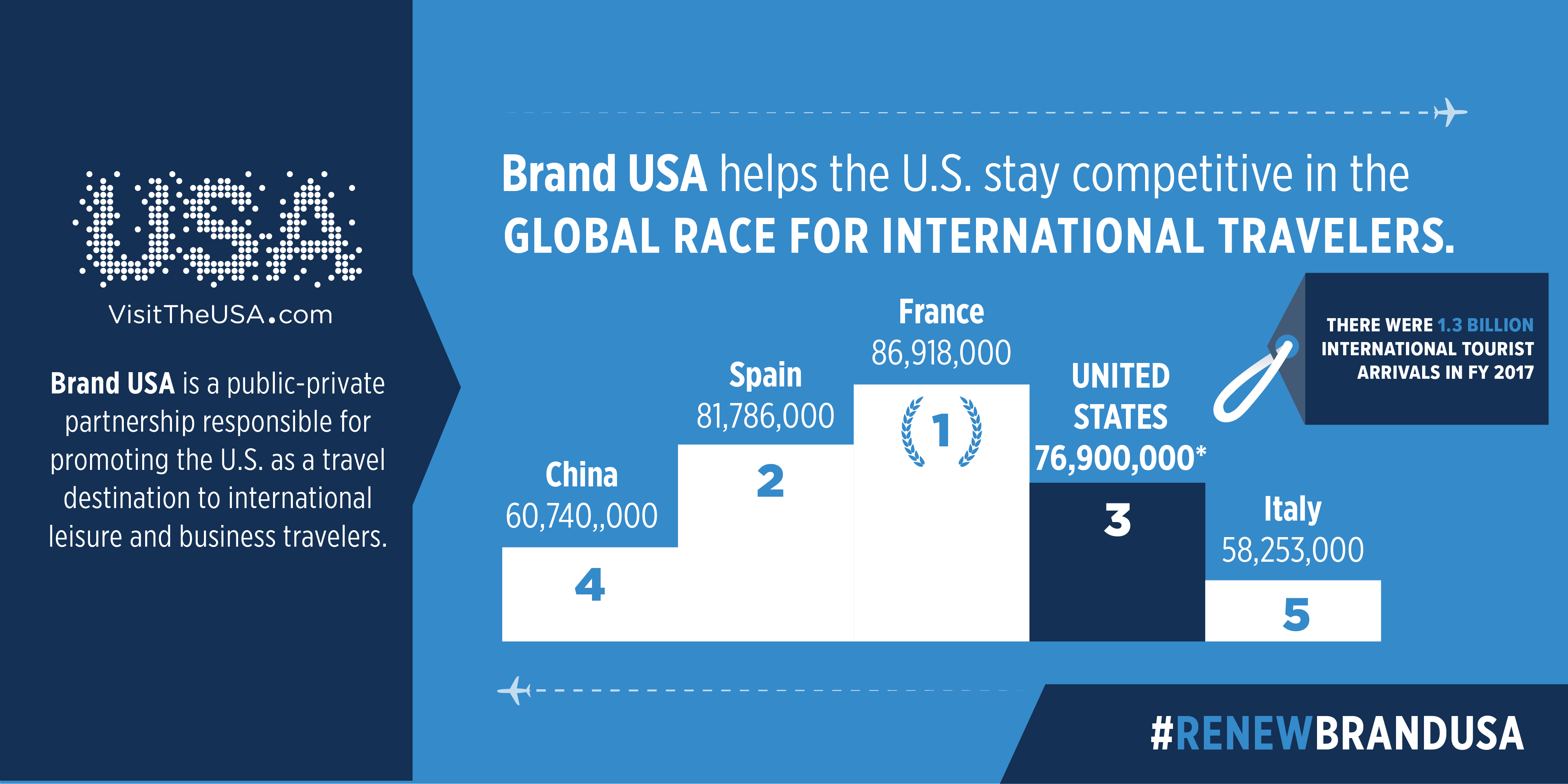 U.S. Travel Graphic Brand USA ROI
Brand USA ROI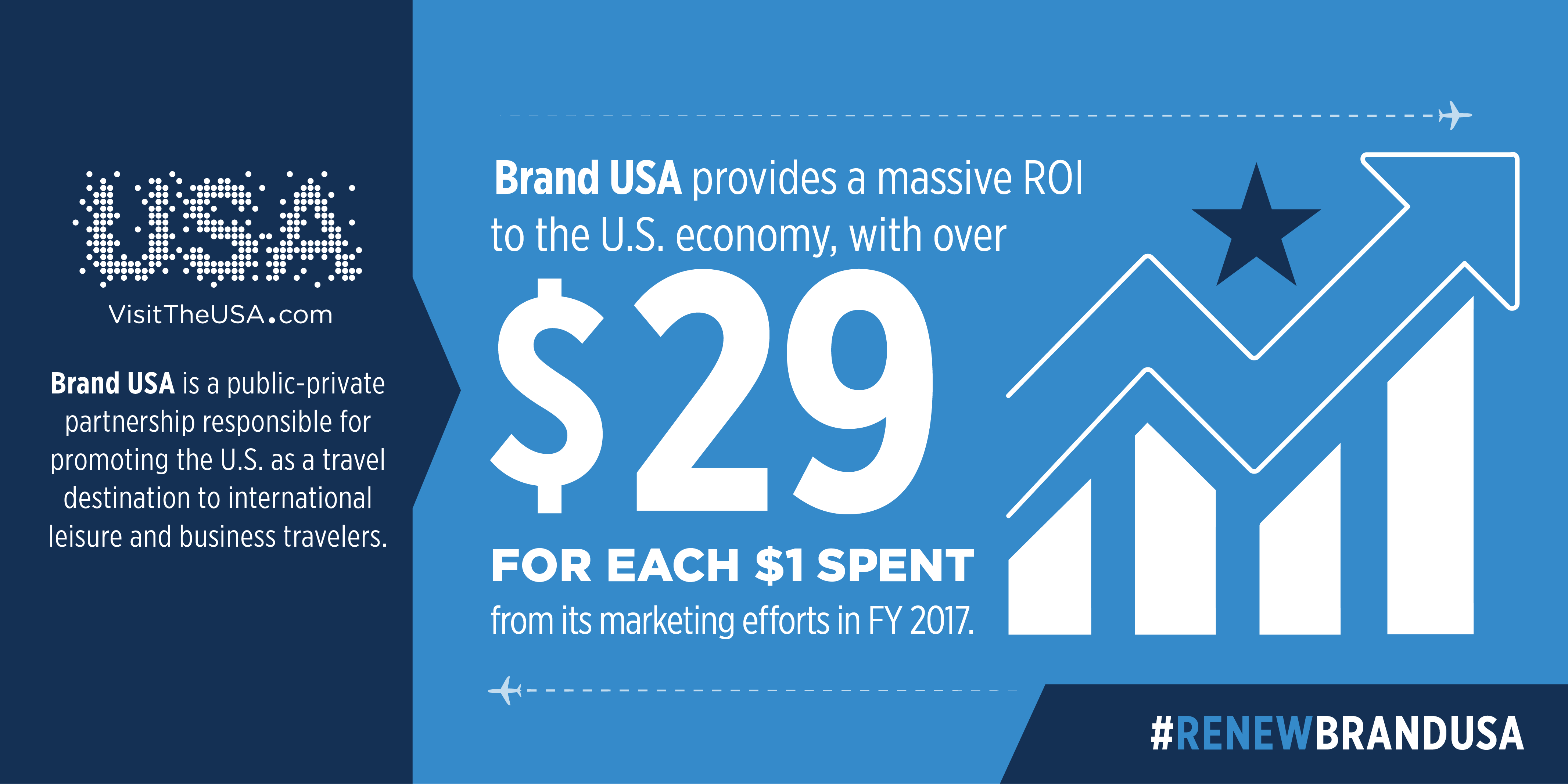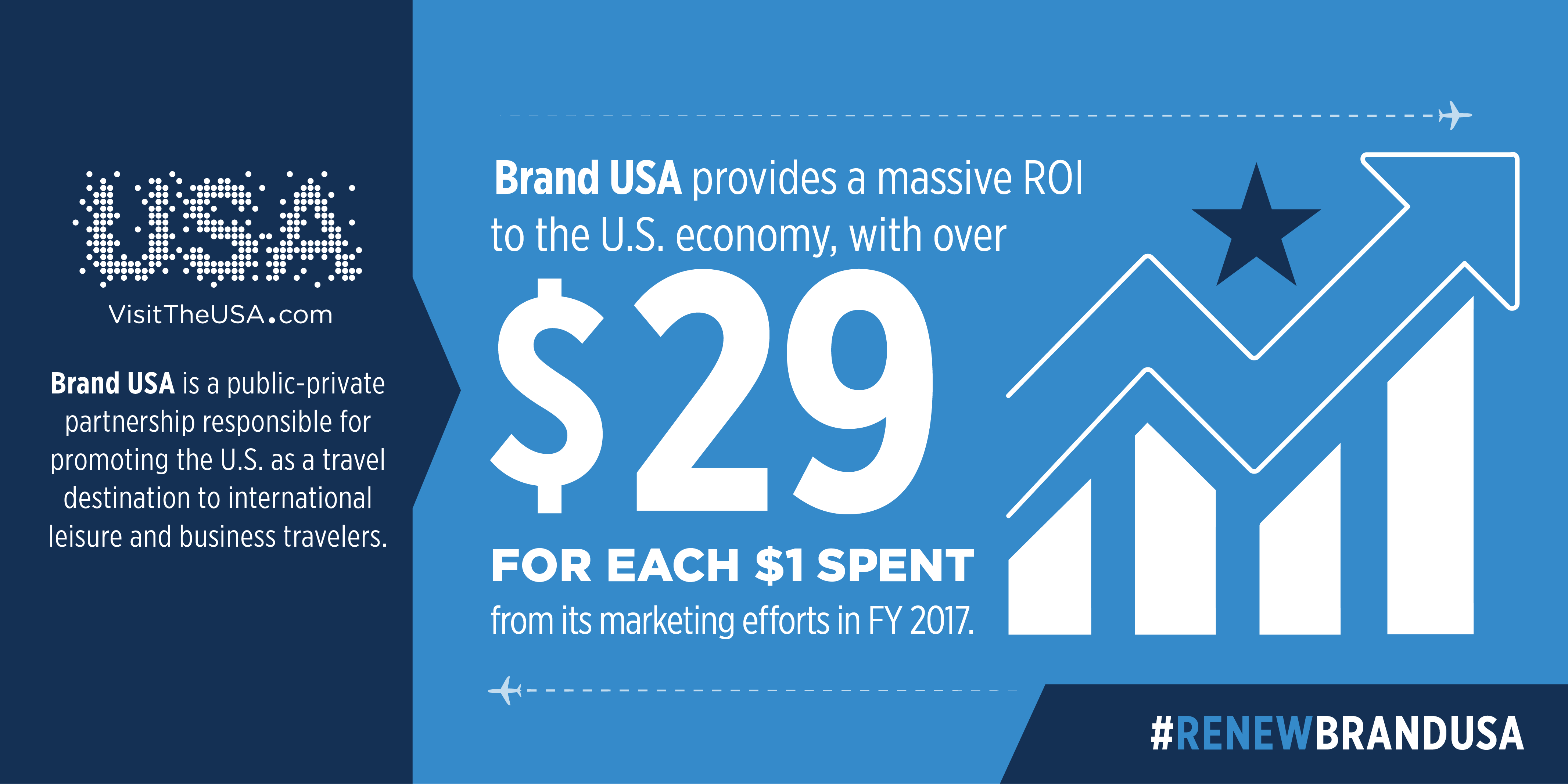 U.S. Travel Graphic Brand USA Funding
Brand USA Funding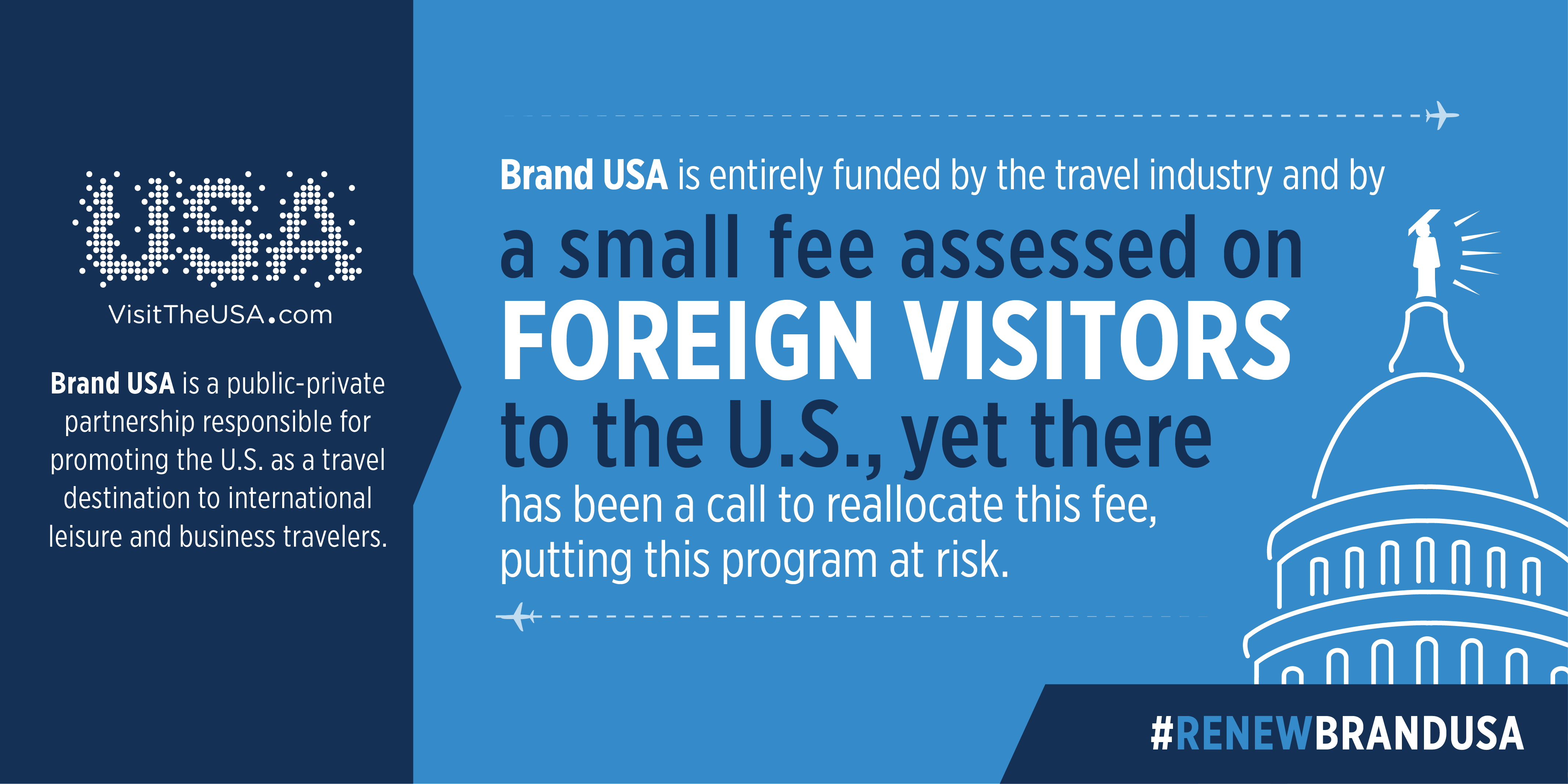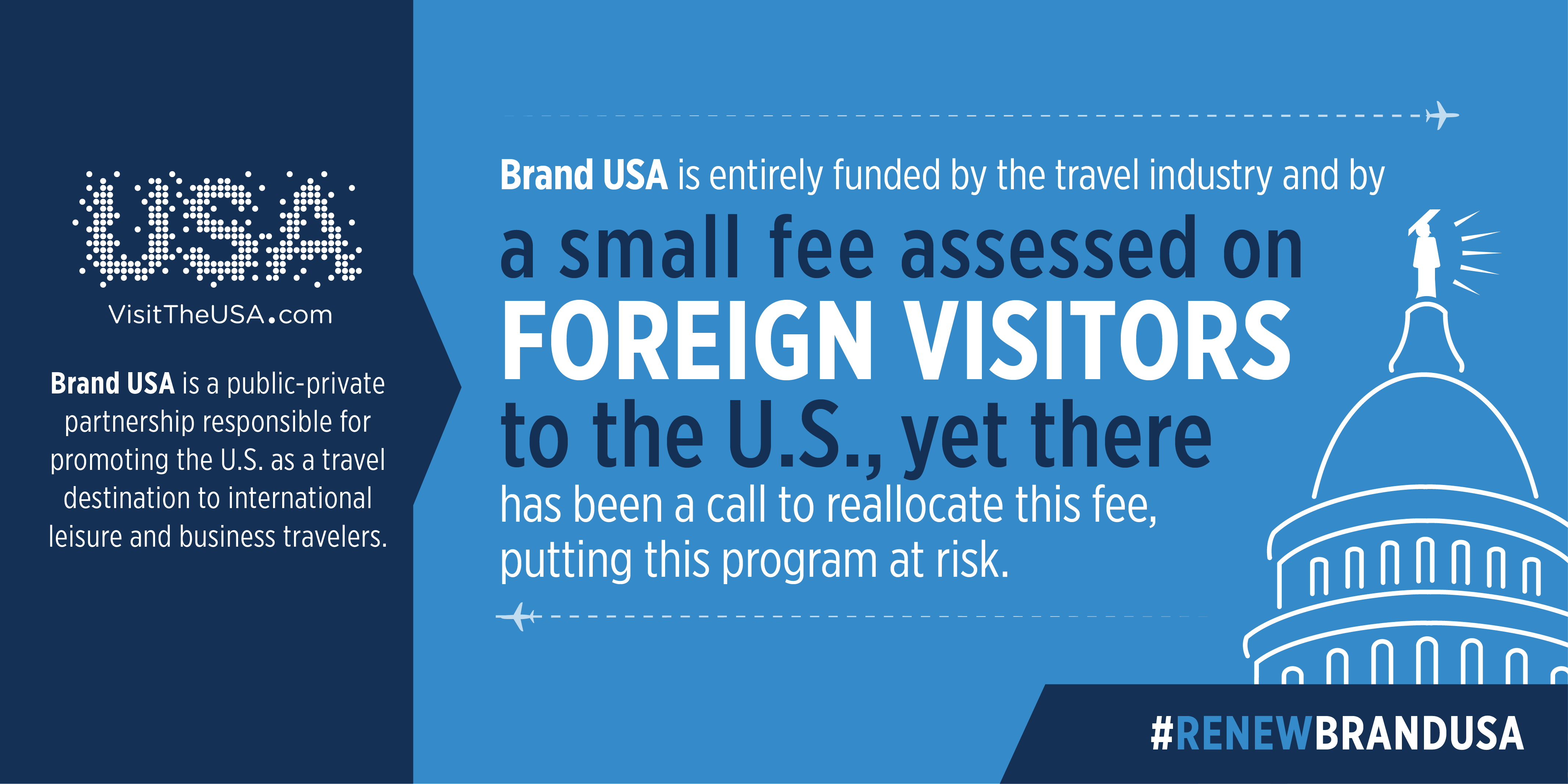 U.S. Travel Graphic Brand USA Nationwide
Brand USA Nationwide