Interactive Travel Analytics (ITA)
INTERACTIVE TRAVEL DATA April 15, 2019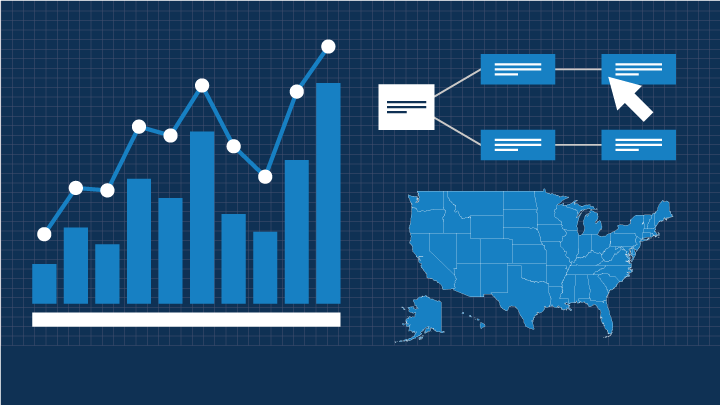 This interactive research tool was developed to aid travel industry professionals in making better-informed decisions based on various domestic and international indicators.
---
PLEASE NOTE ITA HAS BEEN RETIRED:
Beginning in 2021, data here will no longer be updated. Moving forward, U.S. Travel members are encouraged to take advantage of the new and enhanced Travel Recovery Insights Dashboard—the most comprehensive and centralized source for intelligence on the U.S. travel industry and the broader economy.   
ITA has been retired.  Please note the latest data that was available when ITA was retired.
Key Statistics and Forecast (Latest Data: November 2020): provides interactive data related to visitations and spending (domestic and international), travel inflation, and general economic statistics.
Travel Economic Impact (Latest Data: 2019): annual travel economic impact data for the U.S. and all 50 states.
Monthly Travel Statistics (Latest Data: 2020): national level travel employment, inflation and international trade statistics.
International Travel Statistics (Latest Data: 2019; and forecasts last updated in November 2020): annual U.S. international travel statistics, global long-haul travel data and general international economic statistics.
State Tourism Office Budgets (Latest Data: 2019-20): Annual state tourism office budget data for all 50 states.
---
LOOKING FOR ADDITIONAL DATA? 
Historical data, typically found through ITA, is provided through the new Data Concierge Service, exclusive to Chairman's Circle members. If you have any questions, please contact us.