Made in America: Travel's Essential Contribution to Economic Development
REPORT August 14, 2018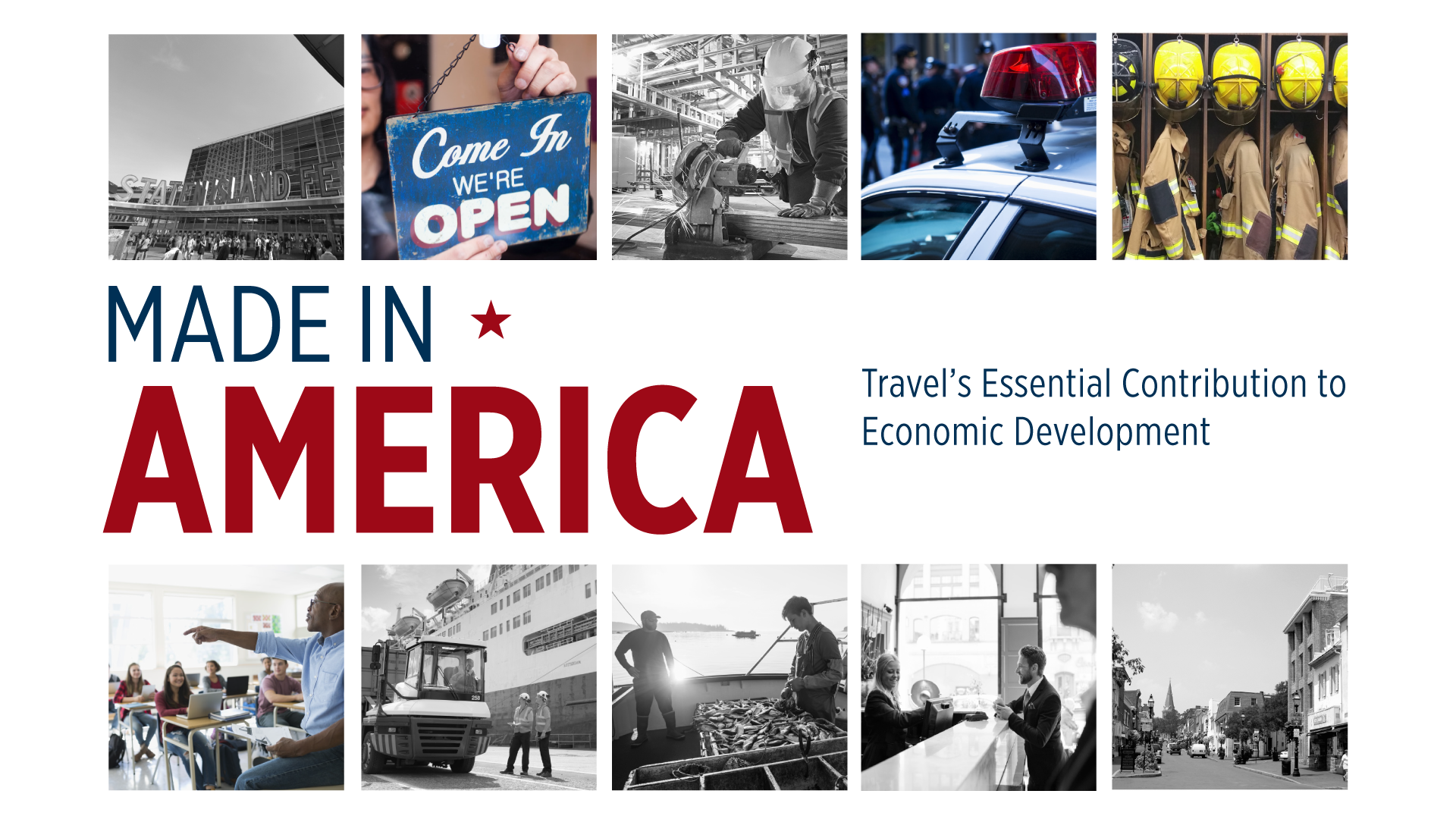 The global travel marketplace is highly lucrative, and it is more important now than ever before that we keep American destinations top of mind for travelers, both in the U.S. and abroad. Communities must work to showcase their distinctive offerings, manage their image and create brand affinity in an increasingly competitive space.
Made in America: Travel's Essential Contribution to Economic Development showcases how destinations are successful and important contributors to local communities and economic development. It also highlights how the role of the DMO has evolved to be a community manager.
Use this report and corresponding toolkit with resources and examples to educate elected officials and key stakeholders on travel's essential contribution to economic development in your community.