Travel Strengthens Relationships and Ignites Romance
REPORT February 05, 2013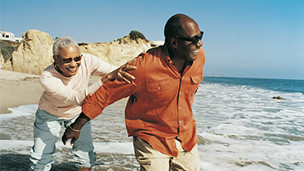 Couples who travel together have healthier, happier relationships compared to those who do not, according to a survey from the U.S. Travel Association. Couples in a romantic relationship report traveling together makes them significantly more likely to be satisfied in their relationships, communicate well with their partners, enjoy more romance, have a better sex life, spend quality time together and share common goals and desires. The U.S. Travel survey was conducted to understand if, and to what extent, leisure travel strengthened relationships between romantic partners.
Three key findings emerged from the survey:
Travel has long-term benefits for couples
Travel helps build and maintain relationships
Travel ignites romance and intimacy
---
QUICK FACTS
86
%
Travelers Believe Romance is Still Alive
86% of respondents who travel as a couple believe that the romance is still alive in their relationship, compared to 73% of respondents who do not travel together.
---
63
%
Rate Vacation As Important to Sparking Romance
63% of respondents rate a vacation or weekend getaway as important in sparking romance; only 36% of respondents rate small gifts as important in sparking romance, and only 15% rate big gifts as important in sparking romance.
---
68
%
Travel Necessary to Maintaining a Healthy Relationship
Among couples that travel together, 68% say that leisure travel is a necessary component of maintaining a healthy relationship.