Australia: International Inbound Travel Market Profile (2018)
FACT SHEET October 25, 2019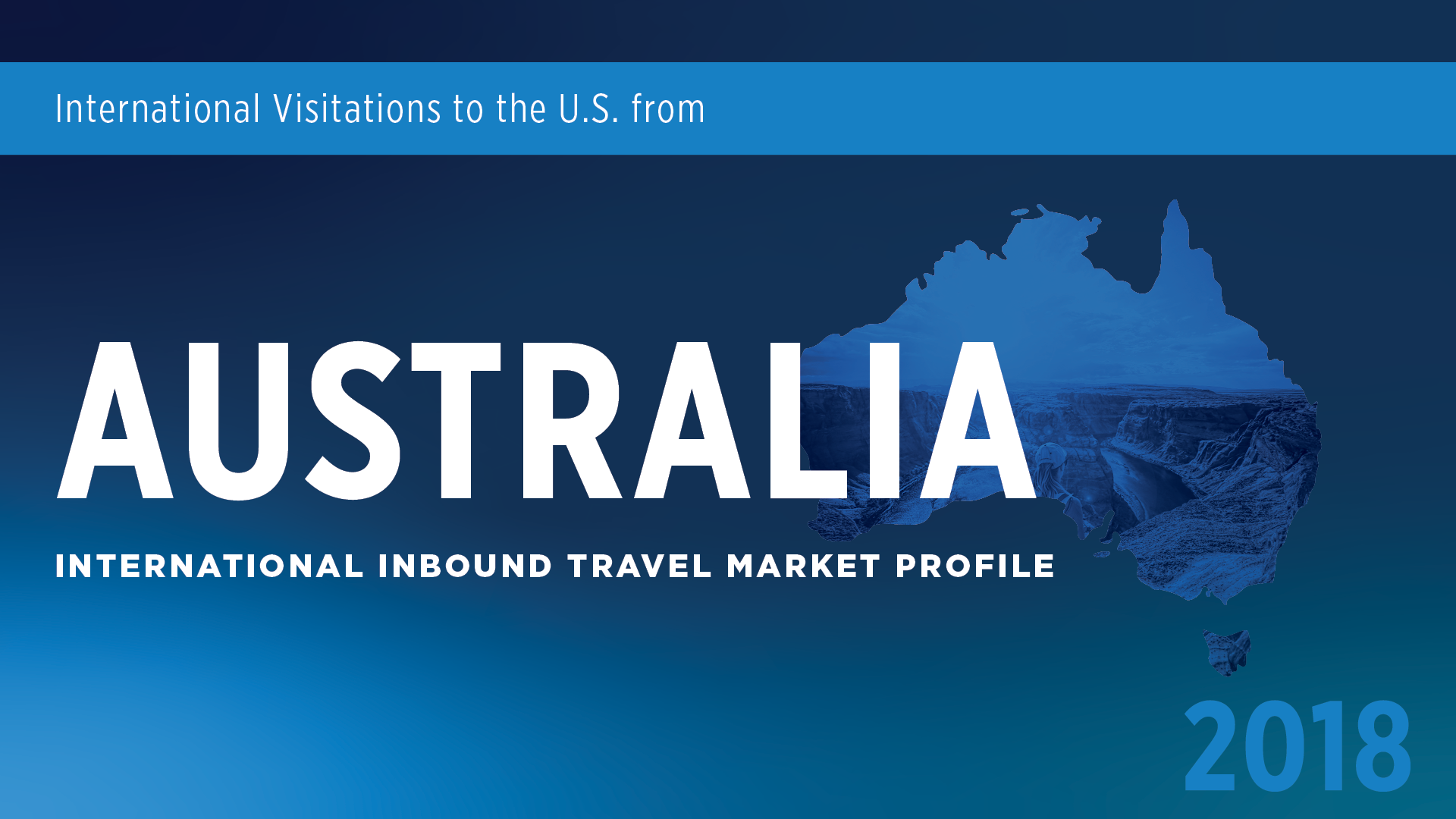 Australia is the United States' ninth largest overseas inbound market, accounting for 3.4% of all overseas visitations to the U.S. It is also one of the most lucrative markets, with the average spending per Australian visitor topping $6,000 (compared to an overseas average of $4,200).
The U.S. is the third largest destination market for Australian travelers, behind only Indonesia and New Zealand, and commands a 7% share of all outbound travel from Australia.
The attached Country Profile offers a snapshot of the Australian travel market and of the latest trends in visitations by Australian residents to the U.S.