China: International Inbound Travel Market Profile (2018)
FACT SHEET October 25, 2019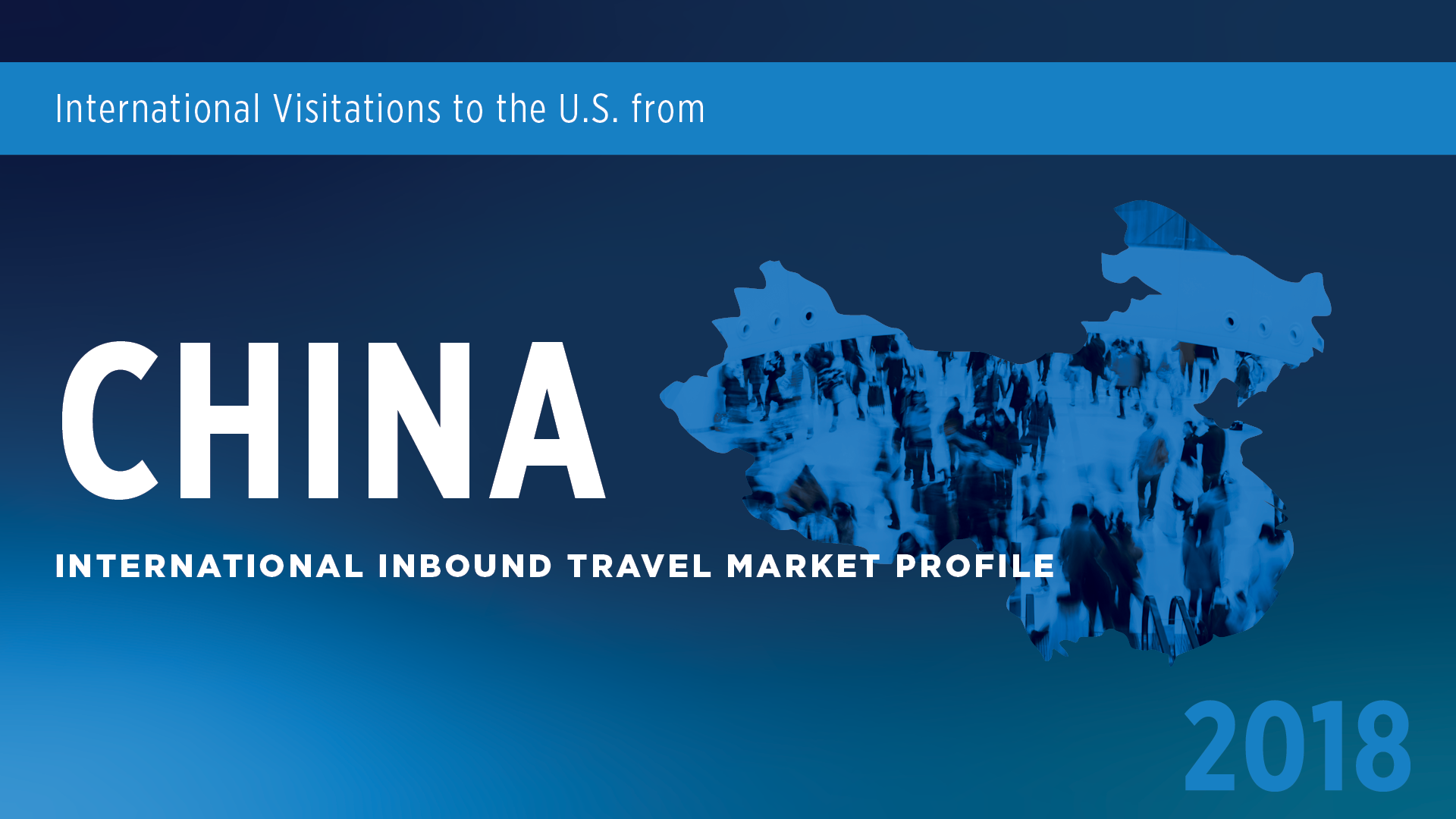 After seven years of double-digit growth—12 years if we exclude the 2009 recession—visitations from China to the U.S. grew by a mere 4% in 2017 and then declined by a staggering 5.7% in 2018. Despite the increase in Chinese residents who hold passports, political factors such as ongoing trade tensions between the two countries and official statements from Chinese government officials dissuading travel to the U.S. likely play a role in the significant decline in visitations. 
Nevertheless, China remains the third largest source of overseas travel to the United States, and the 3 million Chinese visitations in 2018 accounted for 7.5% of overseas travel to the U.S. 
Travel also helps lower our trade deficit with China. Valued at nearly a fifth (19%) of total U.S. exports of goods and services to China, travel is the top U.S. industry export to China. Travel generated a $29 billion trade surplus with China in 2018, more than any other industry.
The attached Country Profile offers a snapshot of the Chinese travel market and of the latest trends in visitations by Chinese residents to the U.S.