Germany: International Inbound Travel Market Profile (2018)
FACT SHEET December 19, 2019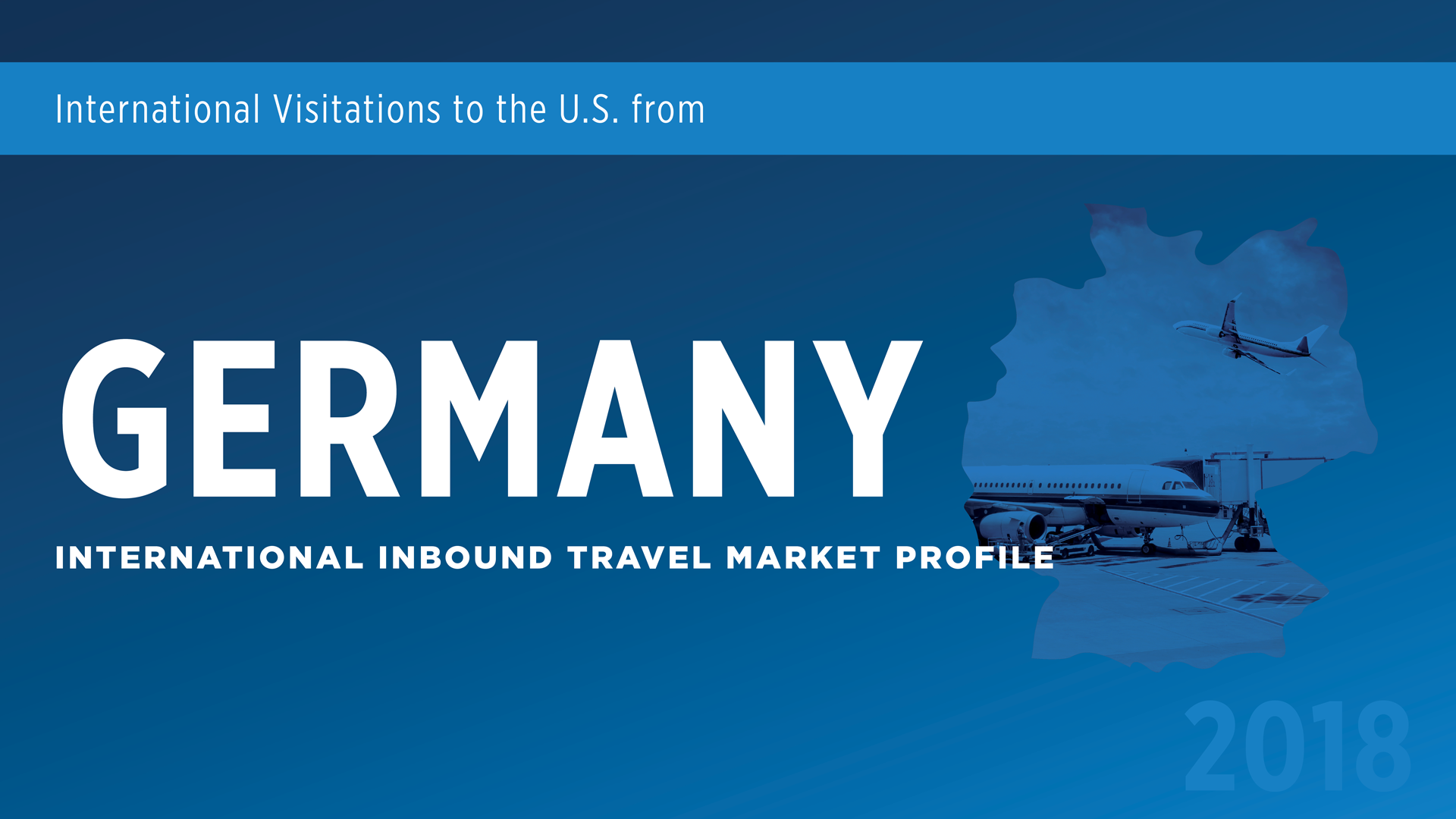 Germany is the United States' fifth-largest overseas inbound market, though it has fallen in the ranks since 2012 when it was the third-largest. Travel accounts for nearly 10 percent of all U.S. exports of goods and services to Germany. Valued at $8.2 billion, travel is the second-largest U.S. industry export to Germany (after transportation equipment). Travel (including passenger fares) also generated a $947 million trade surplus with Germany in 2017.
Travel from Germany to the U.S. has slowed down (and even declined) in recent years, due to weakened interest in the U.S. as a travel destination, as well as general demographic factors that limit growth in the overall German market.
The attached Country Profile offers a snapshot of the German travel market and of the latest trends in visitations by residents ofhe Germany to the U.S.