India: International Inbound Travel Market Profile (2018)
FACT SHEET November 25, 2019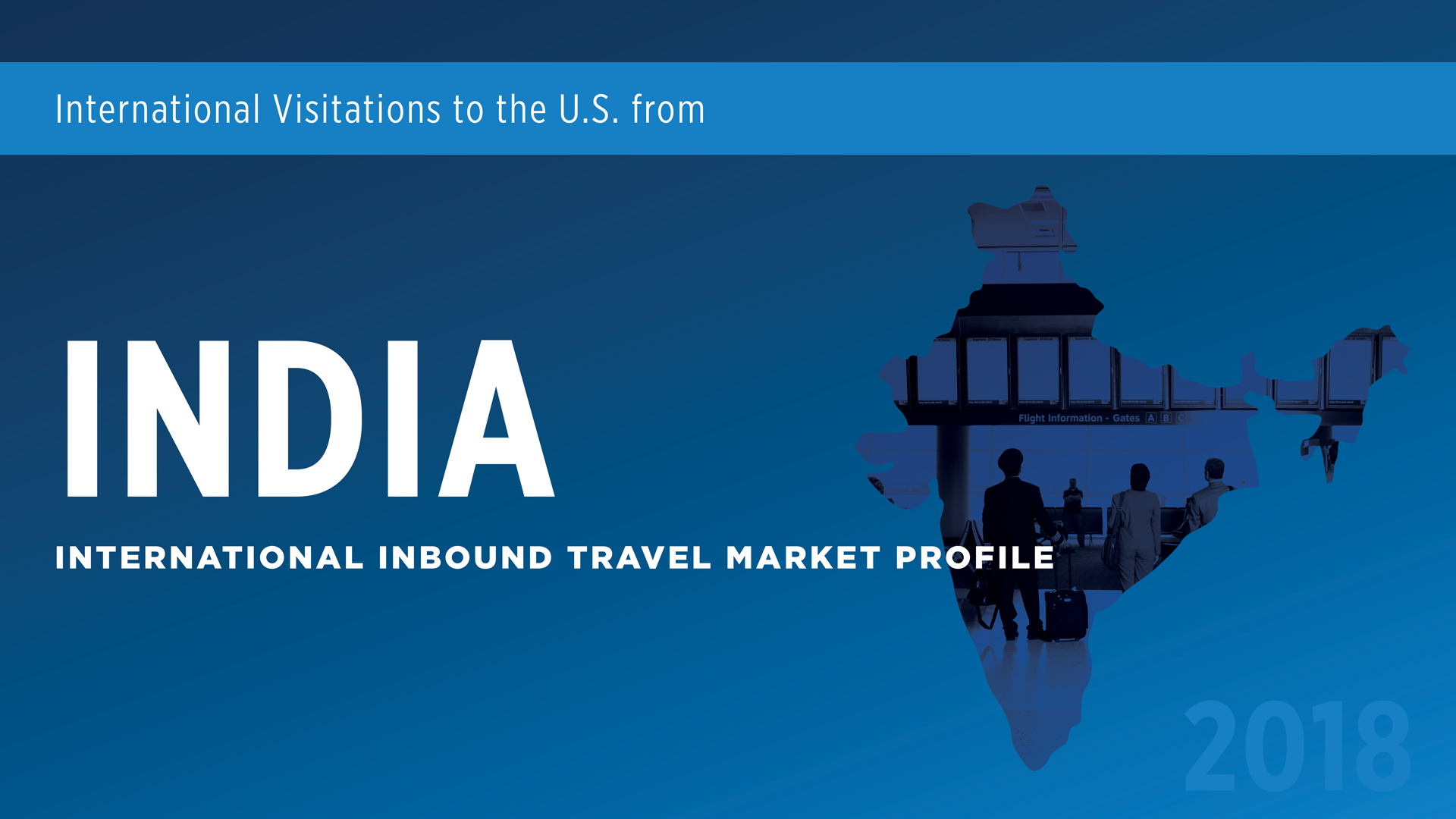 India is one of the world's fastest-growing travel markets, and the U.S. has long been a favored destination for Indian travelers. In fact, after many years of strong growth in visitations, India has become the United States' eighth-largest overseas inbound market.
Travel—valued at $15.8 billion—claims a 27% share of all U.S. exports of goods and services to India, the highest share among our major trade partners. Travel is also the top U.S. industry export to India, generating a $12.2 billion trade surplus in 2018, more than any other industry.
The attached Country Profile offers a snapshot of the Indian travel market and of the latest trends in visitations by residents of India to the U.S.