Japan: International Inbound Travel Market Profile (2018)
FACT SHEET December 19, 2019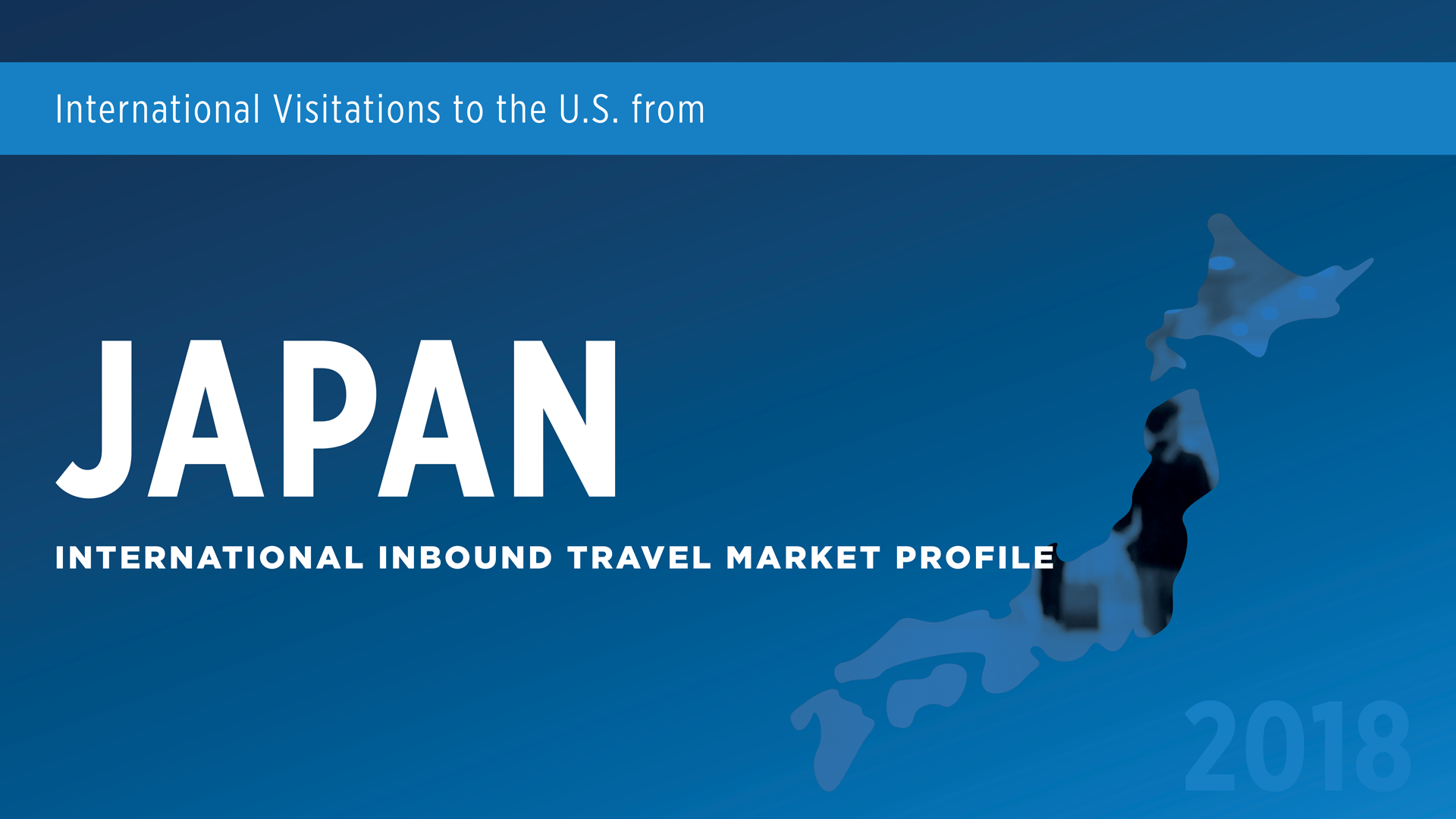 Japan is the United States' second-largest overseas inbound market, with 3.6 million Japanese visitors arriving in the U.S. in 2017. Travel accounts for 15 percent of all U.S. exports of goods and services to Japan. Valued at $16.6 billion, travel is the largest U.S. industry export to Japan. Travel also generated a $12 billion trade surplus with Japan in 2017.
The U.S. is the top destination for Japanese travelers: Japanese visitors to the U.S. outnumbered the nearest long-haul destination competitor by more than a 6-1 ratio in 2017. Travel from Japan to the U.S. has remained flat for several years, due partly to increased Japanese interest in regional international travel.
The attached Country Profile offers a snapshot of the  Japanese travel market and of the latest trends in visitations by residents of  Japan to the U.S.