Outlook: Insights into Summer Leisure Travel
REPORT May 27, 2021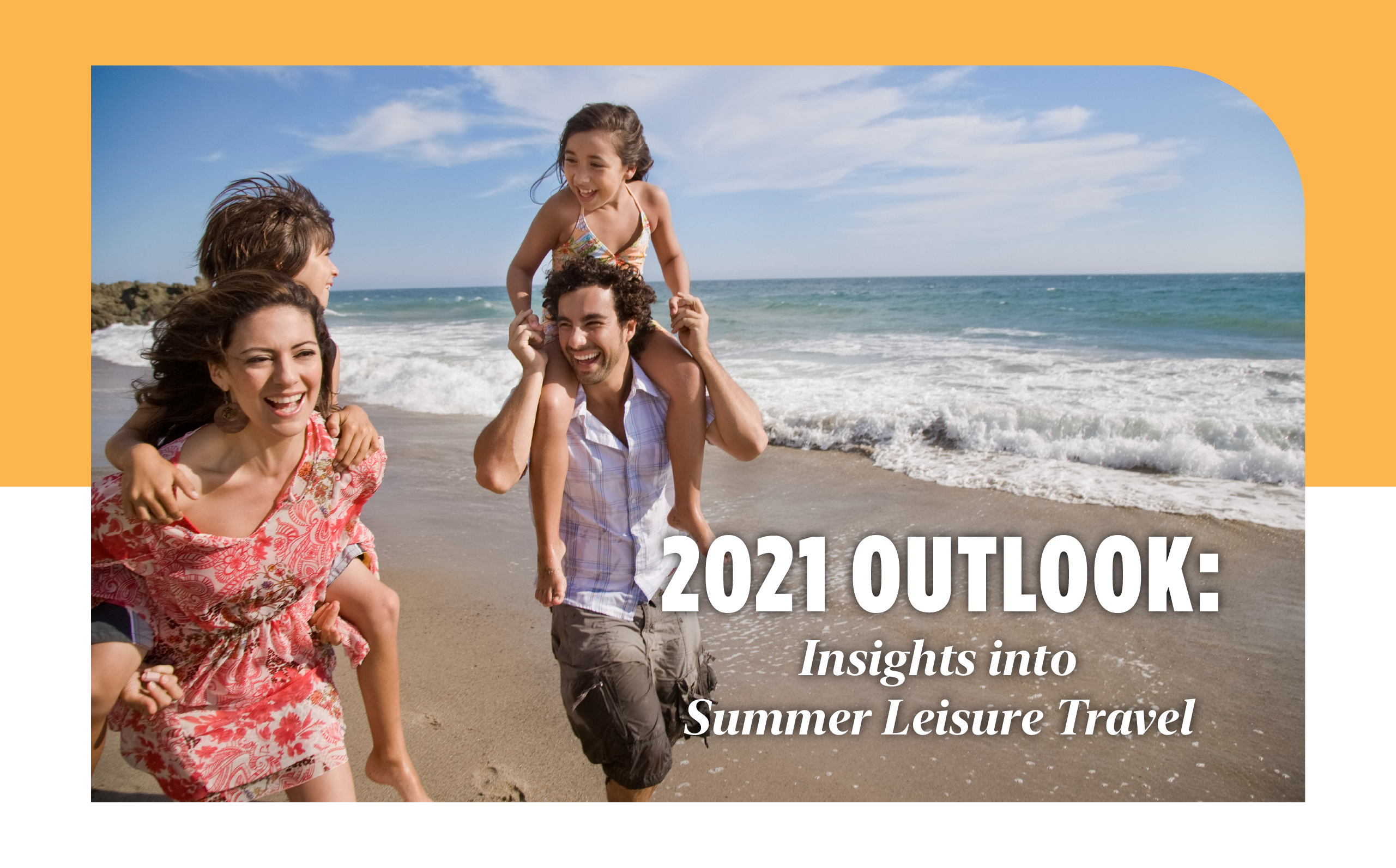 2021 will be a summer like no other. After more than a year with the inability to move around freely, missing family and friends and largely unable to enjoy travel activities or experiences, Americans are ready to hit the road and make up for lost time.
With more than 260 million vaccine doses administered as of late May, rapidly declining COVID cases and warmer weather, this summer travel season brings fresh optimism.
Pent-up demand and an unprecedented accumulation of savings is expected to result in a strong rebound for both the economy and domestic leisure travel in 2021.
Learn the reasons behind the optimism, shifts in travel planning and booking behaviors, summer traveler expectations, motivators and barriers as well as the challenges and opportunities the industry can expect for the summer and remainder of 2021.
Messaging that resonates as well as eight industry case studies highlighting unique examples of how travel organizations, states and destinations are reimagining, reengaging and reactivating their marketing campaigns are featured.
Discover Puerto Rico: It's Time
Visit California: What If
San Francisco Travel: Our Gate is Open
Visit Alexandria: Think Small
Visit Missouri: That's My M-O
Travel Alaska: Go Big
Tauck: Open for Travel
Meet Minneapolis: Top 8 Reasons Why
2021 Outlook: Insights into Summer Leisure Travel
ADDITIONAL RESEARCH