The Work Martyr's Children: How Kids Are Harmed by America's Lost Week
REPORT September 22, 2015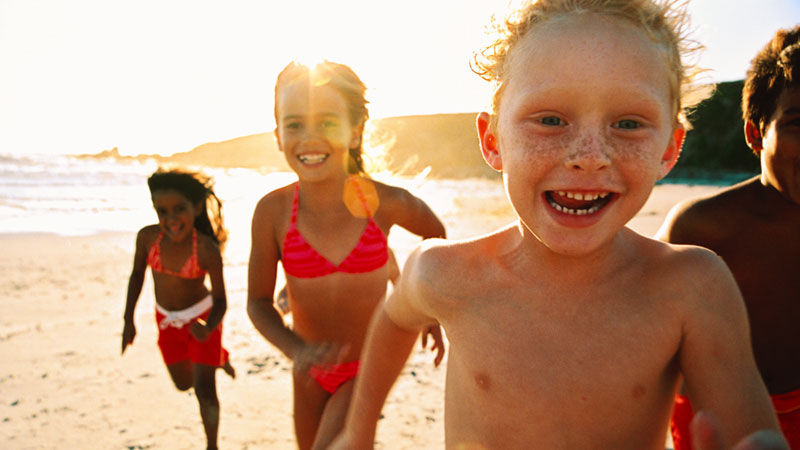 Americans are taking less vacation than at any point in the last forty years—just 16 vacation days today, down from an average of over 20 days taken 15 years ago. America's Lost Week is wiping out vacation traditions and taking a heavy toll, particularly on children.
In The Work Martyr's Children: How Kids Are Harmed by America's Lost Week, kids weigh in firsthand on their parents' work habits and what it means to miss out on the quality time vacation provides. The findings are alarming and should serve as a call to action for working parents across the country.
According to American kids, parents are bringing work stress home and are not disconnecting from the office. While this harms American families today, the example parents are setting may have the unintended consequence of creating the next generation of work martyrs. 
Compounding matters is America's overall vacation decline. With millions of working parents admitting that it has been more than a year since their last family vacation, kids are missing out on time with their parents that they treasure most, and the memories that come with it. 
Childhood memories and family bonds should not be the collateral damage of overwork. This study's findings are a tool for parents to better understand how failing to take time off affects their children and how to make changes that will strengthen family bonds. 
---
The growth of domestic travel is central to U.S. Travel's overall mission. We support policies to improve travel infrastructure and national parks, among others, and foster programs and research that encourage increased domestic travel.
In the fall of 2018, U.S. Travel folded its domestic leisure-focused Project: Time Off initiative into an expanded public affairs portfolio, enhancing the association's advocacy and research on domestic travel. Analysis that informs and advances this area of focus—including tracking America's vacation usage and its benefits to travelers—is included in U.S. Travel's research and messaging platforms for our members' use and in support of activations such as National Plan for Vacation Day.
---
QUICK FACTS
59
%
Kids Upset When Work Takes Priority
59 percent of kids say they are upset when their parents prioritize work over spending time with them.
---
82
%
Kids Want Parents More Involved
An overwhelming 82% of kids said they want their parents deeply involved in their lives. When looking at the intensity of involvement, one in four (24%) children said that on a 10-point scale, they wanted their parents' involvement to be at a 10. 
---
61
%
Kids Select Vacation for Quality Time with Parents
Most kids (61%) want to spend quality time with parents during vacation. Despite its importance to children, nearly a quarter (22%) of working parents admitted that it had been more than a year since their last family vacation.