Thanks for celebrating National Plan for Vacation Day! Happily, inspiring vacation planning doesn't begin and end on on January 28. It's something that can be done throughout the year. If you haven't already, use the Vacation Planning tool to map out your days.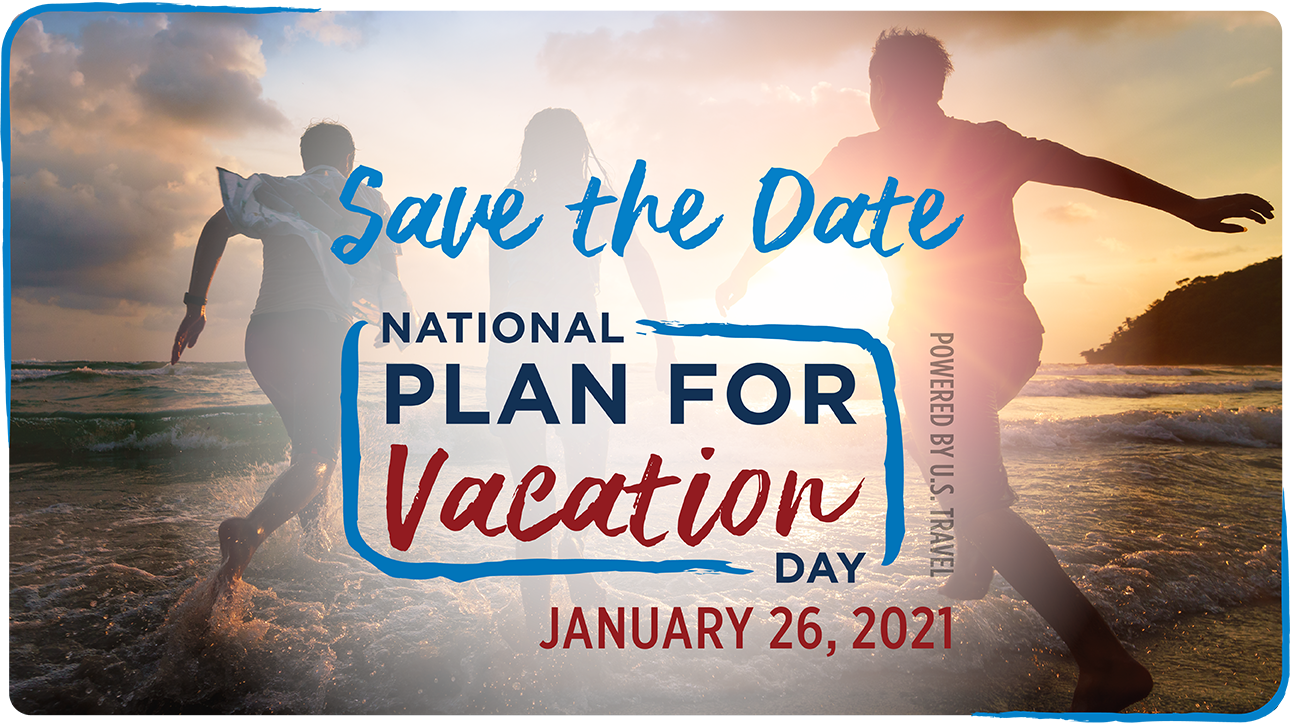 Want to get involved in the next industry activation? Save the date for National Travel and Tourism Week: May 3-9. The toolkit is available now. 
Questions? Reach out to Nikki Carpenter.