Thank you to everyone who participated in National Plan for Vacation Day on January 26, 2021. Thousands of organizations join this annual, nationwide event to encourage Americans to commit all their PTO for the year ahead and provide inspiration as they plan how to spend them. Throughout the day, destinations, media, brands, influencers and more shared ideas and deals for future getaways to inspire Americans to start dreaming.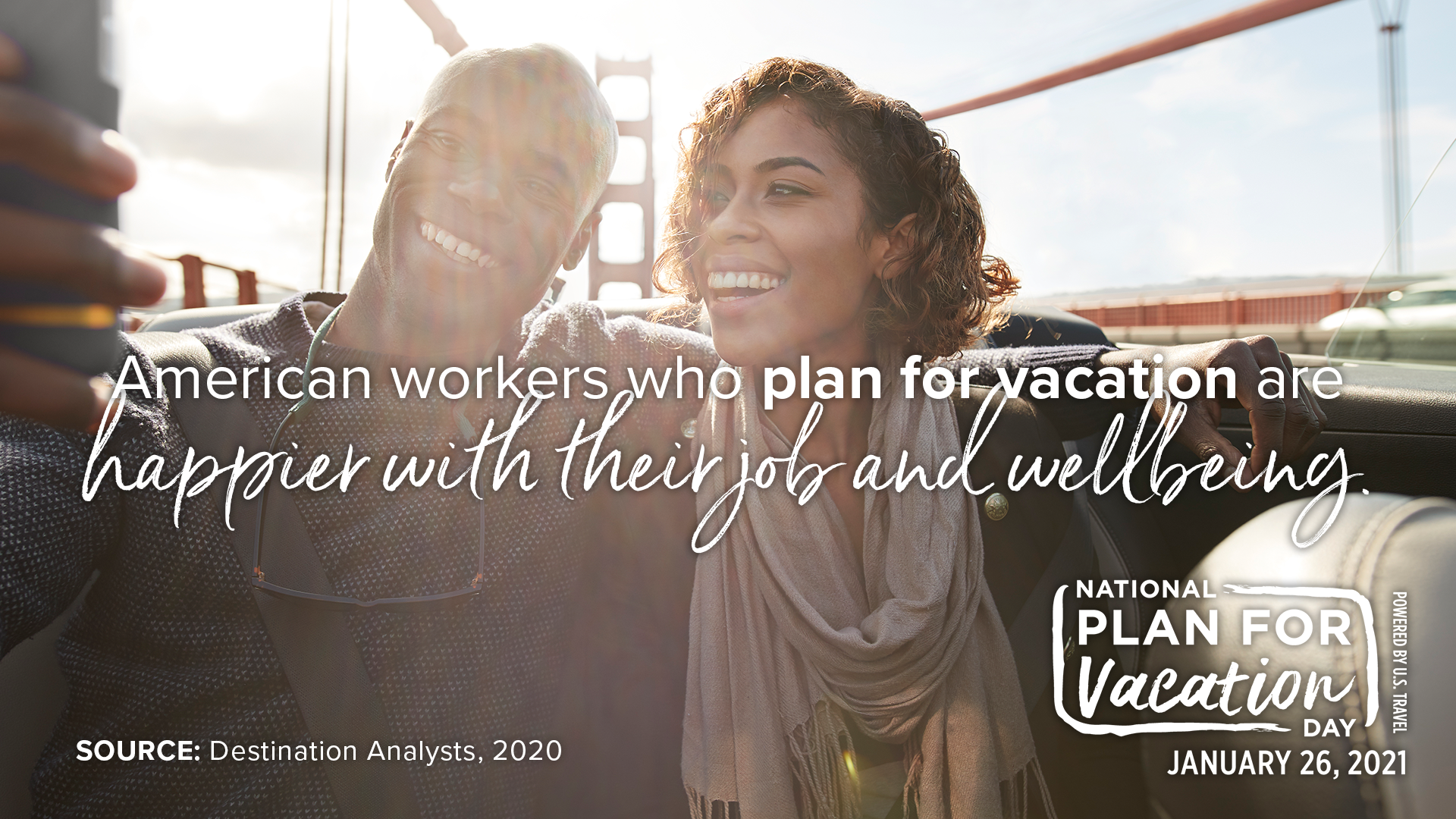 New for 2021: National Plan for Vacation Day kicked off Phase 3 of the Let's Go There campaign, inspiring Americans to say "Let's Go There" and start dreaming of future trips in the year ahead.

Looking for ways to encourage visitors to follow best practices for health and safety? Resources are available in our #TravelConfidently Toolkit.