Under-Vacationed America: An Analysis of the States and Cities that Need to Take A Day
RESEARCH June 08, 2017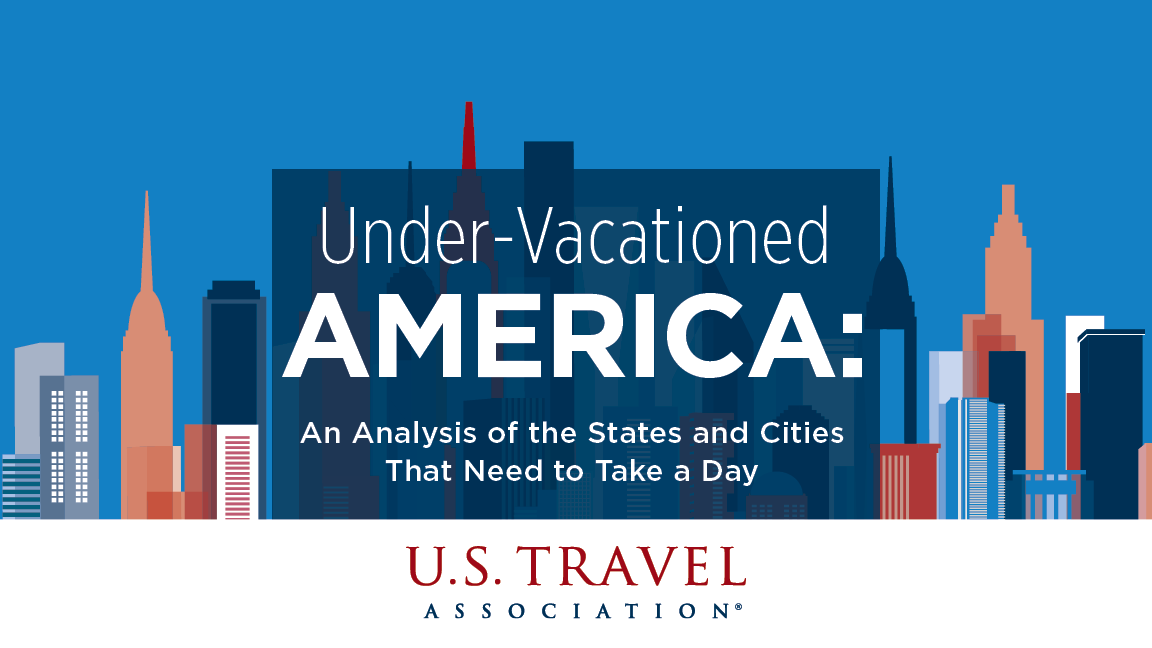 Despite improvement in Americans' vacation habits last year, half (54%) of employees still left time on the table. The implications of our always-on work culture and the subsequent vacation days that go unused are not felt evenly across the U.S. There are profound geographical differences among states and cities that influence employees' time off perceptions and behavior. Project: Time Off's new report, Under-Vacationed America: An Analysis of the States and Cities That Need to Take a Day, provides a look at the vacation behavior in all 50 states and the 30-largest metropolitan statistical areas (MSAs) in the country.
Areas with the worst vacation usage—and some of the most under-vacationed employees—are home to cultures where employees report hearing negative or mixed messages about time off. These states and cities have an elevated fear about the optics of taking time off and are nearing the brink of burnout. 
Looking to the areas with the least unused vacation days, they tend to have less susceptibility to the barriers to taking time off, more encouraging work cultures, and lower stress levels. With an overall economic opportunity of $236 billion ($128 billion in direct spending), there is massive potential associated with America's unused vacation days. This report breaks up the direct spending potential for the states and cities, clarifying the unique economic opportunity for each area.
Best and Worst States for Vacation Usage: Idaho, New Hampshire, Alaska, South Dakota, and Oklahoma are the five-worst states for vacation usage (in that order). Employees in Maine, Hawaii, Arizona, Alabama, and Wisconsin are best when it comes to using the vacation time they earn. 

Worst States
Image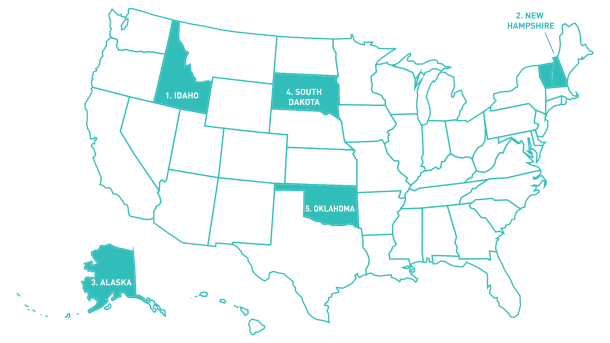 Best and Worst Cities for Vacation Usage: Washington, San Francisco, Tampa, Los Angeles, and Boston take the top five spots for unused vacation. Pittsburgh, Chicago, Phoenix, Orlando, and Miami are the leaders at taking their days off.

Worst Cities
Image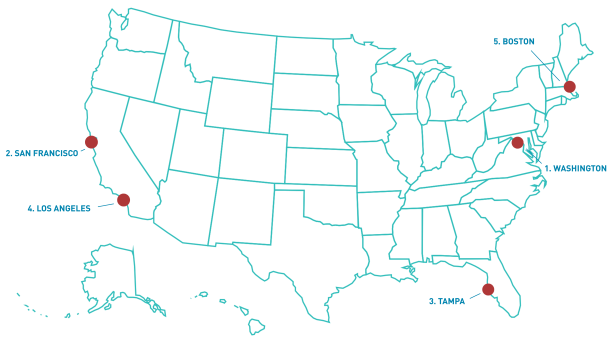 ---
The growth of domestic travel is central to U.S. Travel's overall mission. We support policies to improve travel infrastructure and national parks, among others, and foster programs and research that encourage increased domestic travel.
In the fall of 2018, U.S. Travel folded its domestic leisure-focused Project: Time Off initiative into an expanded public affairs portfolio, enhancing the association's advocacy and research on domestic travel. Analysis that informs and advances this area of focus—including tracking America's vacation usage and its benefits to travelers—is included in U.S. Travel's research and messaging platforms for our members' use and in support of activations such as National Plan for Vacation Day.