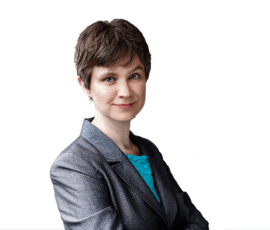 Senior Director of Web Operations
Kathleen Riley is the senior director of website operations for the U.S. Travel Association. In her current role, she oversees the management of multiple online assets and the email marketing programs of the association.
She has played a key role in the development of multiple online assets including IPW.com, ESTO.ustravel.org, and USTravel.org. Since joining U.S. Travel in 2002, Riley has worked in the National Councils and Communications departments, in addition to Web Operations.
Prior to joining U.S. Travel, Riley worked for Ashoka: Innovators for the Public on a variety of programs including Get America Working and the Innovative Learning Initiative. She holds a master's degree in international commerce and policy from George Mason University and a bachelor's degree from the University of Virginia. 
All Posts
By Kathleen Riley
May 08, 2015

You can be forgiven for not thinking of travel as a U.S. export, because most people and policymakers don't — yet. But our economy would be better off if that changed.

May 01, 2015

This year marks the 32nd recognition of National Travel and Tourism Week, providing an opportunity for all of us to consider how far we've come and how much we can achieve when we come together as an industry.