Made in America: Travel's Contribution to Workforce Development and Career Advancement
REPORT May 07, 2019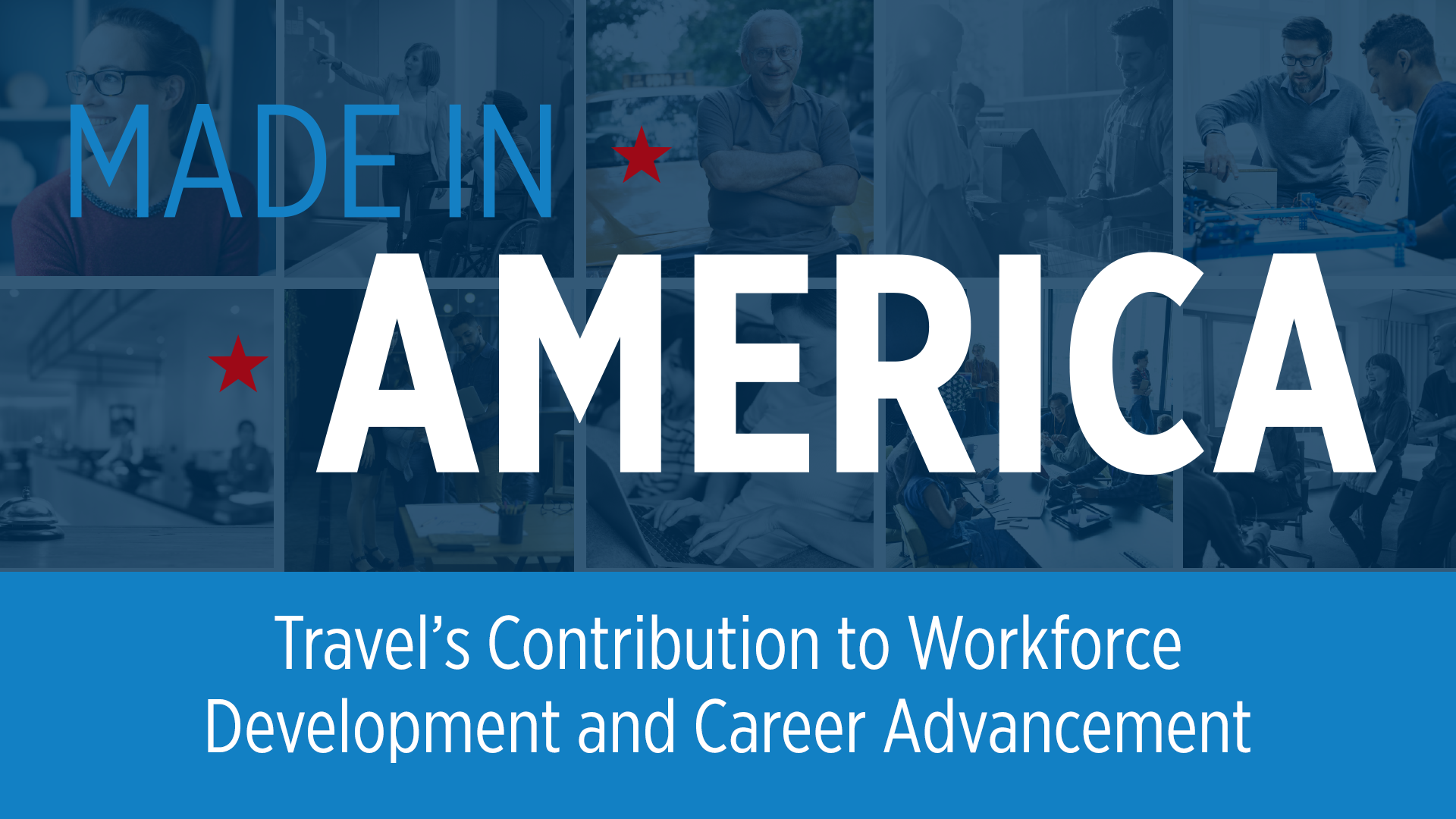 For millions of Americans, a career in the travel industry is not just a first job, but the first step toward the American dream of a stable, prosperous and rewarding life with a competitive salary for employees and their families. Travel jobs are accessible, often providing the first foothold on the career ladder, the flexibility to pursue education or raise a family and opportunities to reenter the workforce.
Made in America: Travel's Contribution to Workforce Development and Career Advancement—explores how travel industry jobs provide accessibility, flexibility and the skills required to discover a pathway to prosperity for millions of Americans.
Key highlights include:
Americans whose first job was in travel went on to earn a maximum average salary of $82,400 by the time they were 50 years old—higher than workers whose first jobs were in manufacturing, health care and most other industries.
The travel industry is one of the top 10 largest employers of middle-class wage earners in the U.S.
Of the 6.1 million Americans working part time while pursuing higher education in 2018, more than half were employed in travel-related industries.
Among workers who began their careers in the travel industry, nearly one-third (32%) eventually earned at least a bachelor's degree.