Report: 2022 Year In Review
ANNUAL REPORT January 24, 2023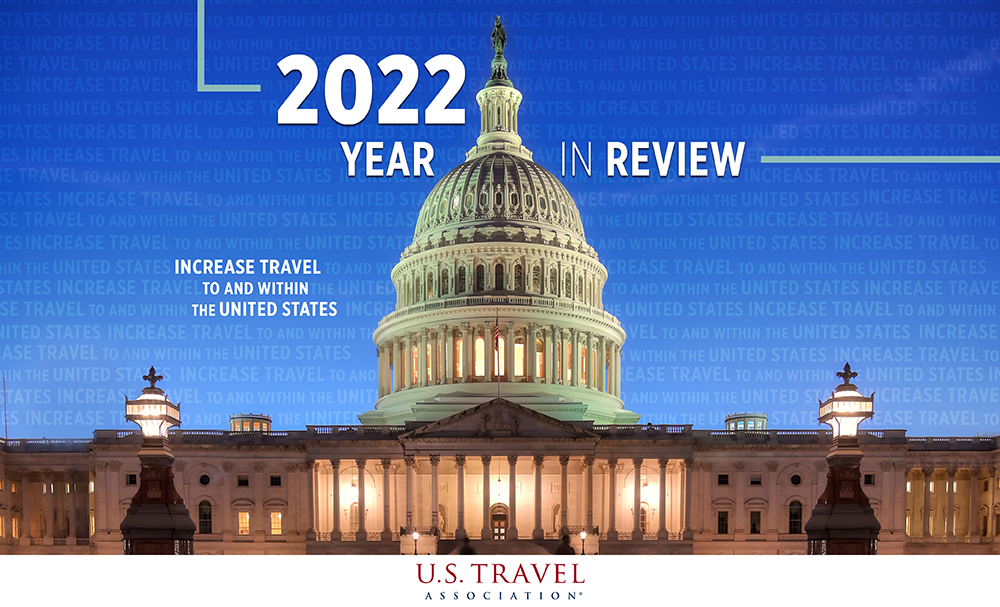 Two themes dominated the state of the industry in 2022: Pent-up travel demand and ongoing recession fears coupled with economic concerns.
Pent-up demand continued to soar, and travelers' desire to make up for lost travel experiences helped to largely recover the domestic leisure sector to pre-pandemic levels. The summer and holiday travel periods showed that inflationary concerns and high travel prices did not dissuade travelers but instead shifted behaviors, such as cutting back on travel distance, trip duration and staying with friends and family instead of paid accommodations.
There was also evidence of pent-up demand for business travel—specifically meetings and events—as the sector began rescheduling postponed events which helped to make gains toward 2019 figures. The industry sees potential for growth in this sector, especially as a 'new normal' continues to shape travel patterns (i.e. hybrid work, more flexibility, fewer peak months and the blend of business and leisure travel).
However, the recovery has been uneven. Transient business travel and international travel were sluggish throughout 2022. Business travel and international travel are not expected to return to pre-pandemic levels until 2027 and 2025, respectively.
But there is optimism as we head into 2023. U.S. Travel's latest forecast indicated that despite the ongoing headwinds—economic concerns, recession fears, a strong U.S. dollar, unstable global economies and long U.S. visitor visa wait times—travel industry growth is expected to remain robust as we head into 2023.