Trends Brief - Surging Summer Travel Season
REPORT June 23, 2022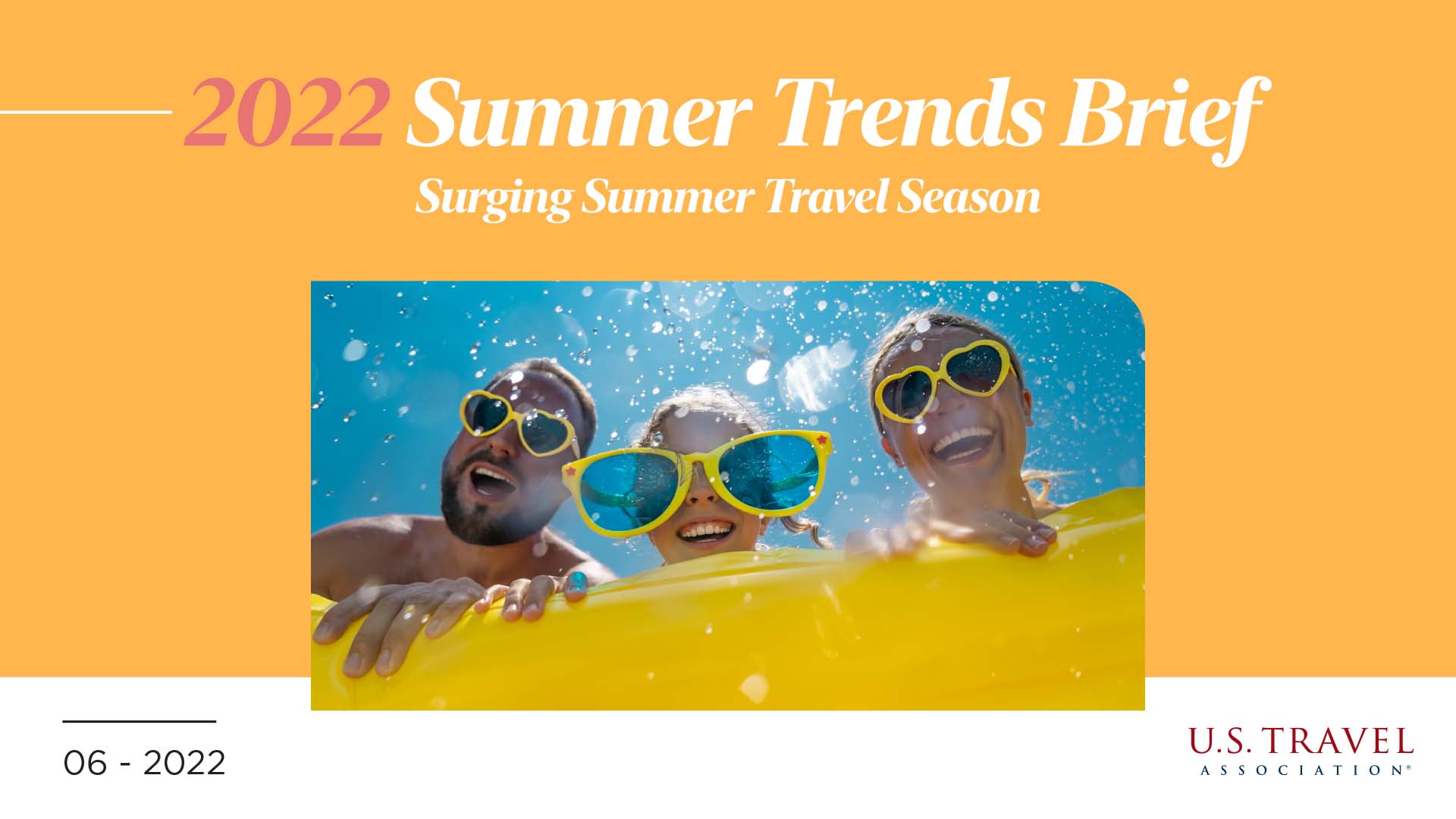 Leisure travel is expected to be off the charts this summer—surpassing 2021 and approaching pre-pandemic levels. 
Confidence in participating in travel and social activities are now at their highest point since the start of the pandemic. While COVID-19 has not disappeared, vaccinations are now widespread and health-related restrictions have largely disappeared, resulting in strong demand and desire to travel, reconnect and recharge. 
However, hurdles to a full leisure travel recovery remain. Financial concerns, rising costs, workforce and staffing issues are impacting the travel experience, travelers' behaviors and decision making this season.  
Even though the price of many goods and services is elevated, built up savings, robust wage growth, pent-up demand and the desire to transition spending away from goods to in person experiences has resulted in some of the strongest demand for summer leisure travel in years.