The Power of Vacation Planning
REPORT January 29, 2018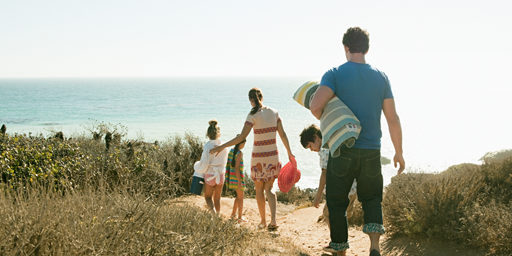 Planning vacation time is a simple, but meaningful way to improve happiness, boost morale, prevent burnout, and reduce stress. But the virtues of planning are being trumped by the realities of life and work.
The trouble is, many of the things that stop Americans from planning are based on assumptions that this study disproves.
Being proactive about vacation can be challenging, but for those who are willing to do the work, the reward is exponential. Not only do planners get to use the vacation time they earn, they get all the other benefits that follow.
---
The growth of domestic travel is central to U.S. Travel's overall mission. We support policies to improve travel infrastructure and national parks, among others, and foster programs and research that encourage increased domestic travel.
In the fall of 2018, U.S. Travel folded its domestic leisure-focused Project: Time Off initiative into an expanded public affairs portfolio, enhancing the association's advocacy and research on domestic travel. Analysis that informs and advances this area of focus—including tracking America's vacation usage and its benefits to travelers—is included in U.S. Travel's research and messaging platforms for our members' use and in support of activations such as National Plan for Vacation Day.
---
QUICK FACTS
49
%
American workers who plan their time off
Fewer than half of American workers take the time to plan out their vacation days each year.
---
62
%
Employees who have never been encouraged to plan their vacation time
Of employees say they have never been encouraged by their company to plan to use their vacation days.
---
60
%
Planners typically take a week-long vacation
Six-in-ten planners typically take a week or more when they use vacation time.